The Skills in Action portal is an online workplace training portal that offers Canadian manufacturing SMEs (small and medium enterprises) an upskilling solution to face the challenges of labour and skills shortages expected to last until the 2030s.
Skills in Action | Advancing Canada's Manufacturing Workforce
Digital Upskilling Solution
To support the digital transformation of SMEs, the Skills in Action portal consists of two key applications: the Manager Application and the Learner Application.
The Manager Application
With the Manager application, companies can manage independently their workplace training programs online:
• Enroll workers/learners in their personalized online training programs
• Assign them training according to their needs
• Manage training and learners
• Track worker/learner progress
The Learner Application
The Learner application will connect registered users to their employer-assigned training programs, selected from a curriculum of 7 training workshops. The 7 Training Workshops, a total of 120 hours, including 60 hours in English and 60 hours in French:
Getting Ready with Workplace Essential Skills
Reading Text
Document Use
Numeracy
Digital Skills
Thinking Skills
Workplace Coach
Workplace Coach
With the Workplace Coach training program, companies can designate and train a staff member as a workplace coach. The coach will play a key role in the success of the portal's training model by supporting the autonomy and success of workers throughout their training.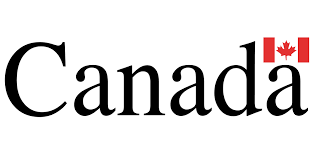 This project is funded by the Government of Canada's Adult Learning, Literacy and Essential Skills Program.