When local lobster buyers heard that Vincent Acker was in the market for a second hand boat, they had only one thing to say to him. Go to CBDC Shelburne. He followed their advice. That was four years ago. Today, he has a thriving lobster fishing business.
"I knew they help small businesses out," Acker says, "but I wasn't aware of how involved they were in the fishing industry. Technically, I guess it's a business."
He's right there. Like any other business, fishing requires financing for everything from licenses and boats to gear and repairs. A great deal of capital has to go into any fishing enterprise before a profit or living wage can come out.
Acker remembers how helpful Development Officer, Ardith Van Buskirk was from the minute he walked through the door. He says he's not great with paperwork, but with Van Buskirk's help, he completed the process and landed the financing he needed to purchase the Lydia Belle, a 38 X 16 foot beauty.
Acker is also very happy with the ability to make extra payments so he can repay the loan as quickly as possible. With a lobster season like this one, it won't be long before he's met his goal. Prices are higher than they've ever been, for a few days, says Acker, hitting $15 per pound, the highest he can remember in 30 years of fishing. The catch is good as well, better than last year, he says.
In the meantime, Van Buskirk keeps in touch. "She emails me links to what programs and workshops or anything they have coming up through CBDC," he says. "She gives me a call a couple times a year to see how I'm doing."
Feeling cared for seems important to Acker, a community member who shows his care for others through his volunteer work. "I'm a firefighter in Ingomar. I moved to Shelburne not long ago, but my boat is out there. I was chief for a few years. I just stepped down since I moved to town, so I'm just a firefighter now."
Since calling on CBDC, Acker says, "I know two or three that's been in since I've been there. I think quite a few fishermen use them." He says he'd certainly refer anyone in the fishing industry to CBDC Shelburne. "I've had a good experience with them."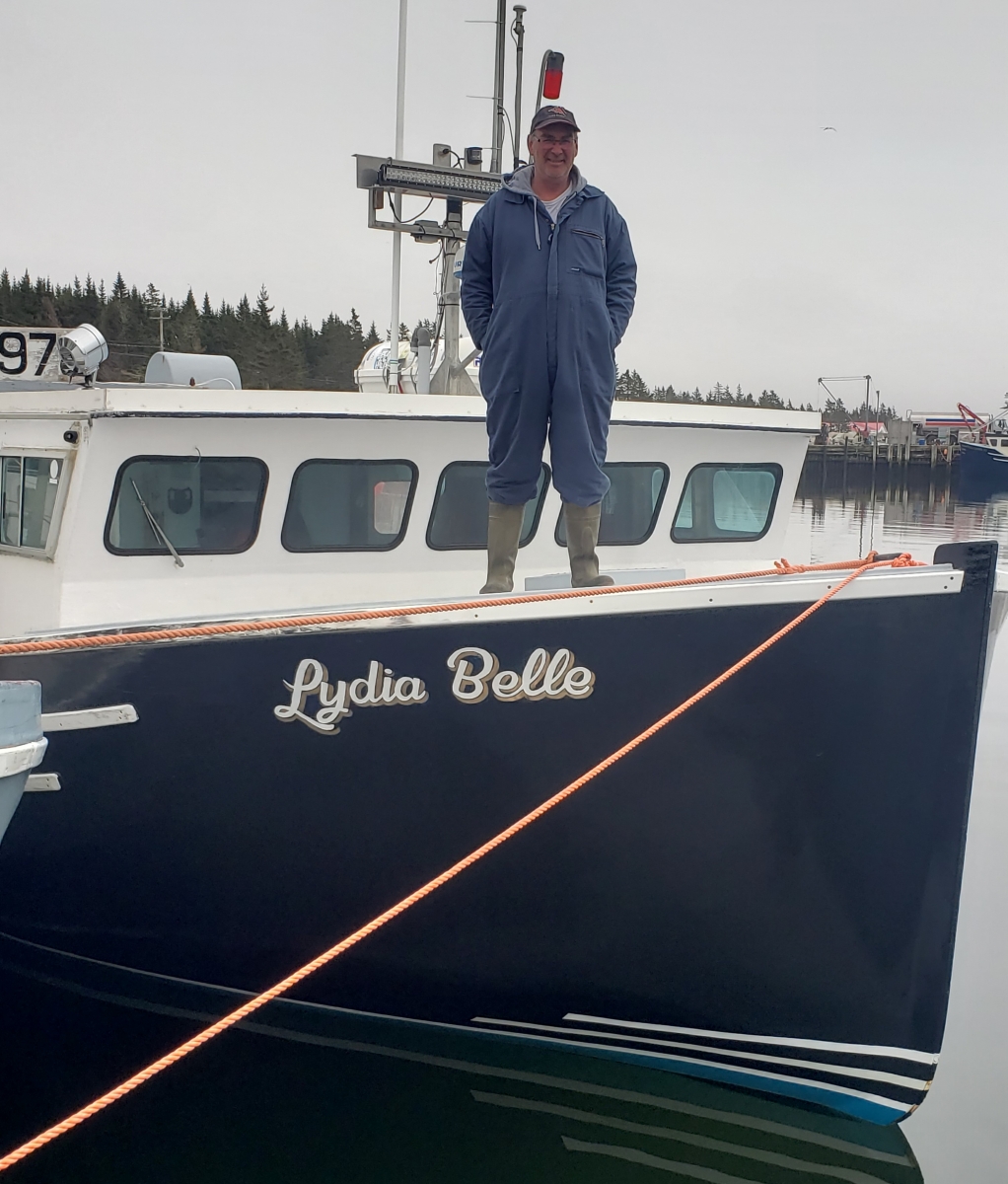 Story by Darcy Rhyno
March 23, 2021