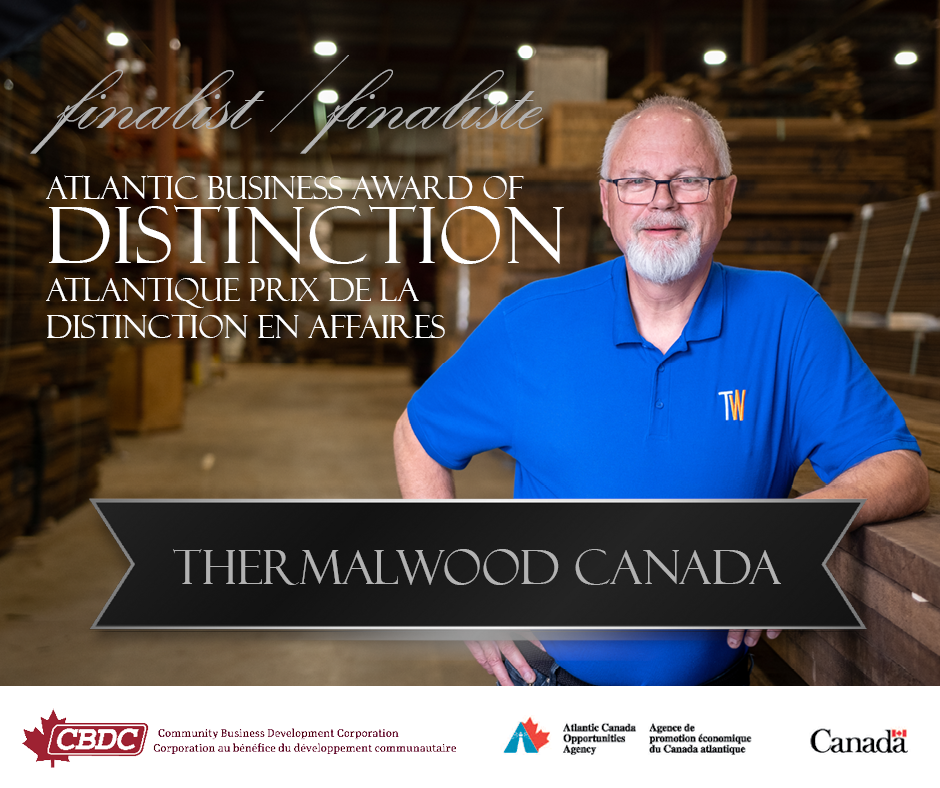 A Hot Process Strikes a Chord with the Guitar Industry
You never know where ideas and opportunities will lead.
"We're always saying yes, let's look at that, let's explore it a little bit more," said ThermalWood co-founder and President, Robert "Bob" Lennon. "Because you never know where it's going to go."
ThermalWood Canada has been trusting this principle since their beginning, and it has once again led them to a quality product that is generating increased demand.
In the beginning, ThermalWood planned to simply treat wood products for other companies. Circumstances unexpectedly led them to develop an array of their own products that are now used around the world. They have added guitar parts to that list, as well as a unique process for creating better real-wood alternatives to wood species such as ebony — the prized, but endangered, hardwood that gives many iconic guitars their beautiful black fretboards. They call it "Obsidian Ebony."
Obsidian Ebony began when some scientists asked for ThermalWood's products to do experiments with glue. One test left a mauve colour dyed deep into the wood.
"We were so amazed about the outcome, that we started thinking," Bob said. "If we could get it to a black, the opportunities of getting this to a Fender guitar or to a Music Man or a Gibson, would potentially allow them to use that as a real wood alternative to ebony."
Through another partner, they had been eyeing guitar manufacturers, and their need for quality wood. They were already building relationships. Now, they had a product that solved a well-known problem — the loss of the slow growing ebony tree.
"We decided to use the industry as our testing board to tell us whether or not the product worked," Bob said. "The word 'some' came out. We would like 'some.'"
He pressed the issue with one of the world's biggest manufacturers, and finally got back a number — 400,000.
"That meant we had to fundamentally change what we were doing," he said.
They were having the product made in a lab at that point. Producing approximately 10 a week. They partnered with CCNB (Collège communautaire du Nouveau- Brunswick) INNOV to design the equipment to complete the job. But before they built the innovative design, they went back to the manufacturer.
 "'What's the real number here?" Bob asked.
1.5 to 2 million.
They had to change their plans again. They landed on a modular design, so the system could grow with the demand. But when it came time to create a contract, they could not agree on a number that worked for everyone.
"It was a dream to be able to supply it, but at the end of the day, we weren't ready to lose money doing it." Bob said. "We walked away from the deal."
There had been significant interest. Enough interest that all the smaller parties could add up to more volume than the one big company, and even more. This also reduced the risk of having all their eggs in one basket, so they decided to continue. Now they needed money to build the equipment.
ThermalWood had been collaborating on numerous projects with Community Business Development Corporation (CBDC) Chaleur since the company's inception. Bob knew where to go.
"When we went to the CBDC, this was a dream," he said. "It was not a real fact that we were able to move this forward. This was a dream."
The CBDC looked at all the details, and why ThermalWood themselves were investing into the product.
"They really understand where we're coming from. They put themselves in those shoes. And they were able to help us out with the financing," Bob said.
The equipment landed in their shop in March 2020.
Due to Covid 19, the world went into lockdown and the new equipment remained unconnected, there were also major changes in global industries and supply chains. The dyes and resins for the original recipe for Obsidian Ebony were no longer available, they had to find alternatives.
"We got it in, and we tried it, and it failed miserably," Bob said.  "We found out that it is like building grandma's apple pie… We started at zero."
Another consequence of Covid-19 was that throngs of people put their disposable money into home renovations, which was good for ThermalWood's core business. So, they focused on their core business, and came back to their project when they could. But during lockdown and travel restrictions, sixteen million people also picked up guitars for the first time and some manufacturers were looking at 14 months of back orders.
"We recognized that if we were going to do anything, now was the time to spend time and effort," Lennon said.
They dedicated a full-time person to ironing out the kinks, dialed in a new recipe, and have started shipping out the product. The only real-wood alternative to ebony was thought-up, financed, designed, built, and is now produced all in New Brunswick.
Bob is thankful for having partners that could understand the vision and appreciate the difficulties of the journey to inventing a product and process like this, and the inherent value.
"The CBDC is different than a bank," he said. "They're not just looking at the balance sheet and looking at how things work. They are listening to what you have to say."