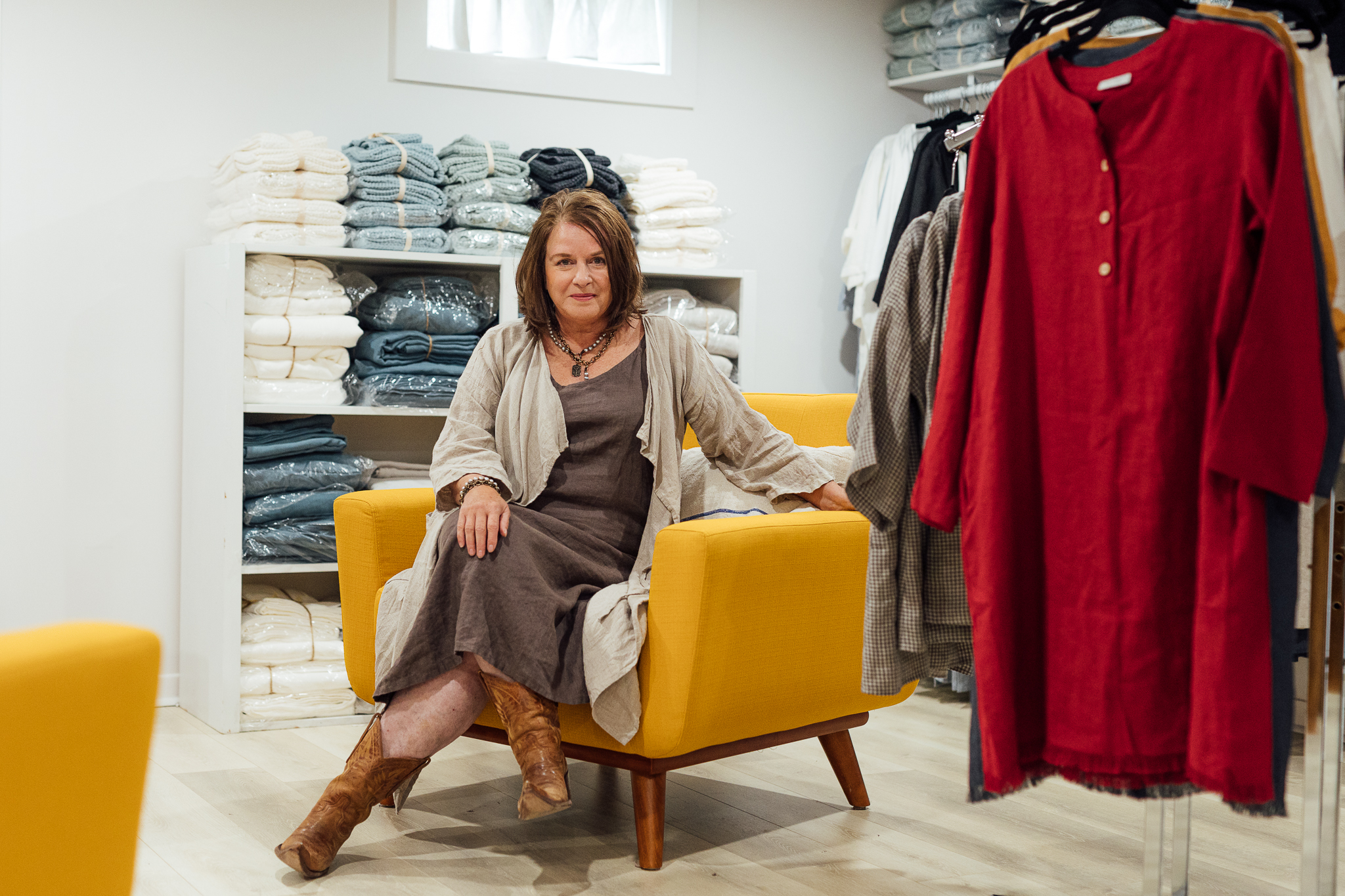 If you have a love for natural fibre clothing then there is a small boutique nestled in Bridgetown, NS that should be your next destination of choice - Tallulah Freelove. 
Proprietor Trudy White left the corporate world with a closet full of professional clothing. Once settled in the Annapolis Valley and living the relaxed Atlantic lifestyle, her closet lacked the comfort and style she desired and her search for quality linen clothing left her empty handed.
Out of Trudy's own love for linen and other natural and ethically sourced fibres, Tallulah Freelove was born.
As Trudy notes: "I decided I was going to build my more casual wardrobe with natural fibres that I could feel good about buying and wearing without sacrificing style or quality." Trudy's knowledge of the impact the apparel industry has on the environment with their use of chemicals and saturated dyes strengthened her desire to provide an eco-friendly alternative to all.
Trudy approached her local CBDC and received the 'seed money' to start her business shortly before the first pandemic lockdown. Andrew Welch of CBDC Annapolis Ventures provided guidance in those early months when she found many of her expenses both start up and ongoing were underestimated, critiquing her business plan proved to be invaluable.
Trudy also participated in a series of educational programs that CBDC provided and found those courses useful, but her favourite part was meeting other entrepreneurs who were in similar stages in their business development. "It can be lonely to start a business by yourself and these courses provided a sense of camaraderie and a safe space to talk about business concerns and to brainstorm solutions and ideas" Trudy noted. 
Owner of Tallulah Freelove, Trudy White, has curated a stylish and sustainable collection of premium linen apparel, bedding and bath, cashmere, bamboo, fair trade cotton and accessories – and what started out as an online store for the first couple of years is now a bricks and mortar location at 278 Granville St in Bridgetown.