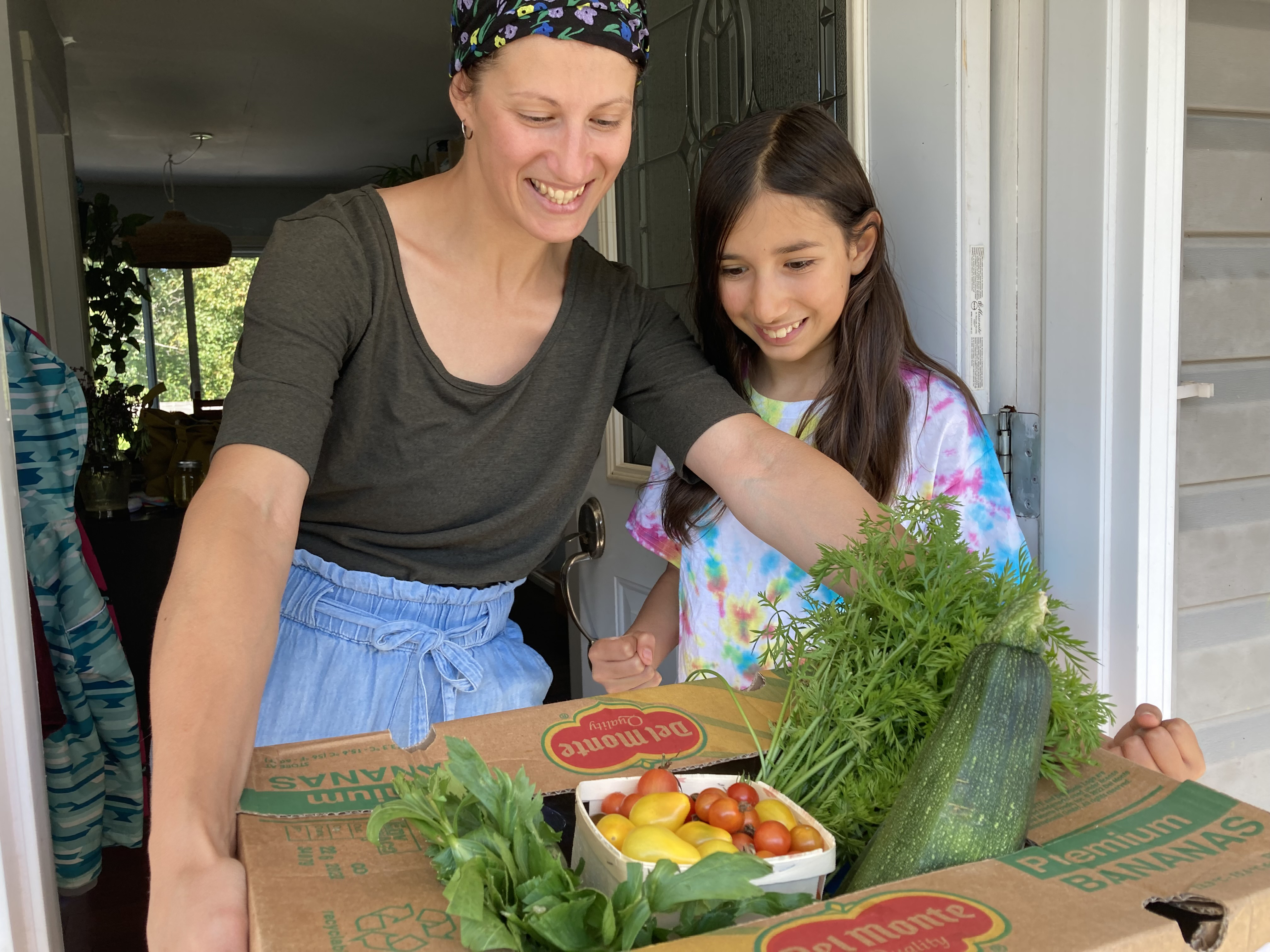 Miriam Westin decided to start a business because she wanted to do something new and fresh for her community and herself.
As a creative person, she wanted to have more say in the direction of what she was doing on a daily basis, and now she certainly does!
With LifeDirt Foods she had hoped she could make a difference in the community in terms of helping people reconnect with nature, through what and how they eat.
Eventually in years to come, to also be part of addressing food insecurity in Saint John. 
LifeDirt Foods provides fresh produce boxes and raw fruit & veggie juices to people in and around the Saint John area.
Miriam's customers are looking for a way to support local farmers year-round and easily get a variety of fresh produce into their home. LifeDirt Foods puts as much local content in the boxes as they can on a given week, and supplement with imported produce, especially in the colder months. Their juices are freshly made in Rothesay and provide a healthy drink alternative for people living busy lives.
Miriam was eligible for the Self-Employment Benefit through the NB Charlotte Kings CBDC. In her words, "The Self-Employment Benefit was really what gave me the security to start my business. I would not have been able to pay myself, let alone devote 100% of my time to the business without having a side job, without the benefit."
The Self-Employment Benefit (SEB) Program often provides a much needed catalyst for new entrepreneurs, helping them to realize their goal of becoming a business owner by providing them with financial and coaching support during the planning and start-up phases of their business. Self-Employment Benefit (SEB) is a program which provides various types of support to eligible unemployed Atlantic Canadians during the initial phase of their business, including financial assistance, counselling and technical advice. Please note: SEB is funded by the government of Canada through the Canada-Provincial Governments Labor Market Agreements. Programs and services delivered by CBDCs may vary by region.