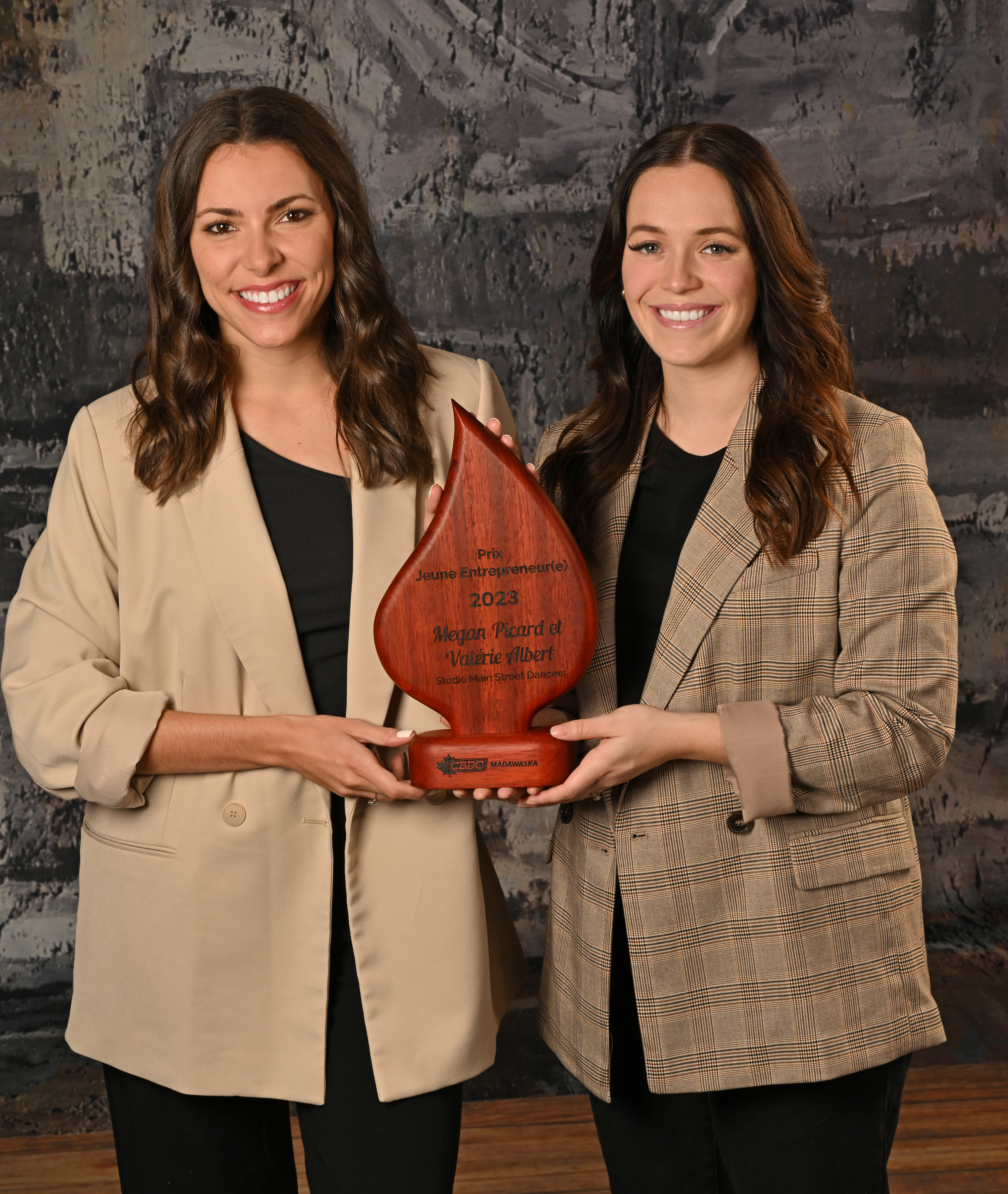 Jeune Entrepreneur(e) Madawaska 2023
At the Gala de la PME on October 28, the CBDC Madawaska presented the Prix Jeune Entrepreneur (e) 2023 to Valérie Albert and Megan Picard, co-owners of Studio Main Street Dancers.
The company offers dance classes in jazz, lyrical, contemporary, hip-hop, musical theater, and gymnastics. The company's intention is to make its services accessible to all, so that anyone with an interest in or passion for dance can come and flourish at the studio.
The company is also committed to its community. They regularly partner with P.R.O. Jeunesse, sponsoring certain children so that people with less financial means can have access to an activity and follow their passion. They are also involved in several events, projects, and workshops to encourage youth development.
The Madawaska CBDC also presented the winners with a gift set to mark this recognition. Several sponsors contributed to the $3,415 prize.