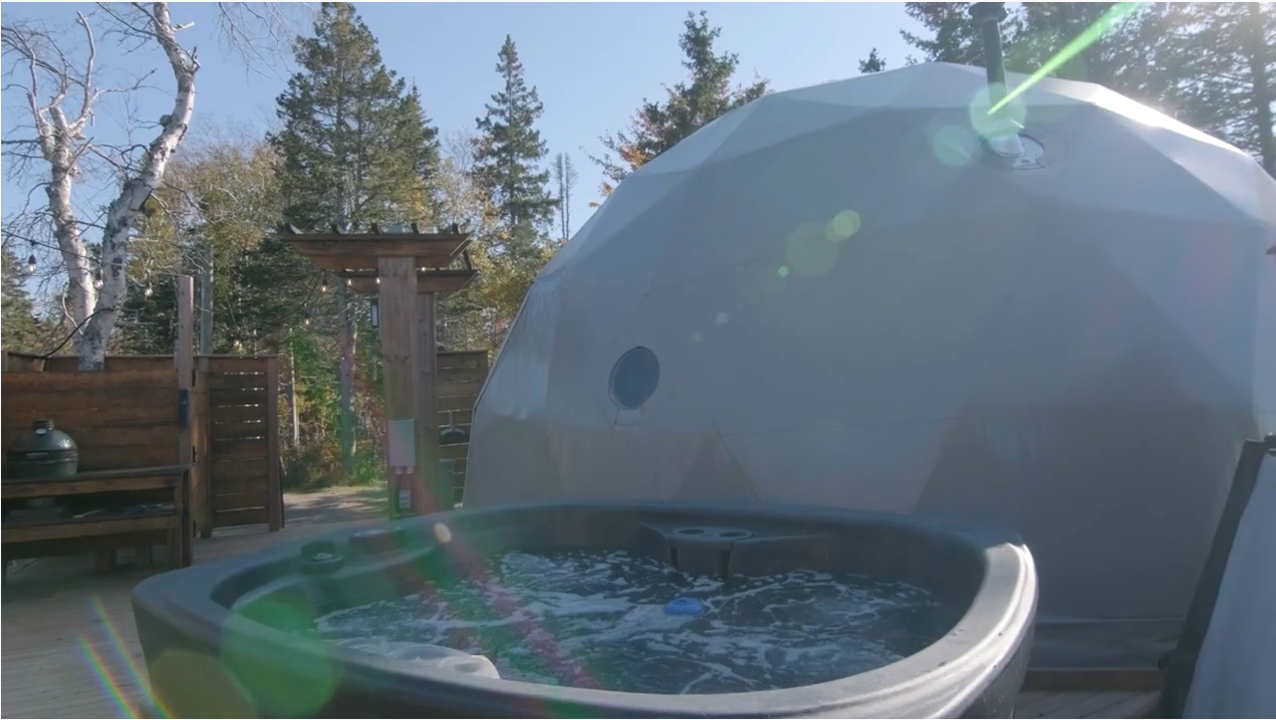 Introducing the Atlantic Business Award of Distinction winners - Cielo Glamping
Cielo Glamping Success Story 
Cielo Glamping Maritime is a place to disconnect and fully enjoy all that nature has to offer. Between sea and forest, their distinctive experience plunges you into the heart of a global discovery of the Acadian Peninsula.    
From the beginning, the owners wanted to prove that it was possible to stand out internationally even if they are located in remote areas. The attention to detail and the link they have with their community has always been important in the design of their eco-tourist site. Particular attention is paid in the choice of materials to preserve an aspect of their local heritage; for example, pieces from old crab boats were used to make tables; also, barn beams from the family farm of Emilie, one of the co-owners, were used in the design of the infrastructure. The owners focused on a world-class experience in comfort, luxury and customer experience by creating an integrated site with the Hub, their Gardens, trails, sports equipment rental service, and special and community events. They have been recognized for these efforts by prestigious publications such as The New York Times, National Geographic, Conde Nast Travel, NBC, AFAR, Travel and Leisure.
They offer their clients a unique experience that allows them to discover the richness of our region in terms of products, landscapes and human encounter. They want people to learn more about local producers and their challenges. In this way, people become truly aware of the importance of supporting the businesses in our region.
These award winners wish to increase their accommodations offer and especially to continue their development efforts to help the creation of new businesses, products or community organizations in order to make a real difference for the economic and social development of their community.