Glenn Deering and the Barking Bean Café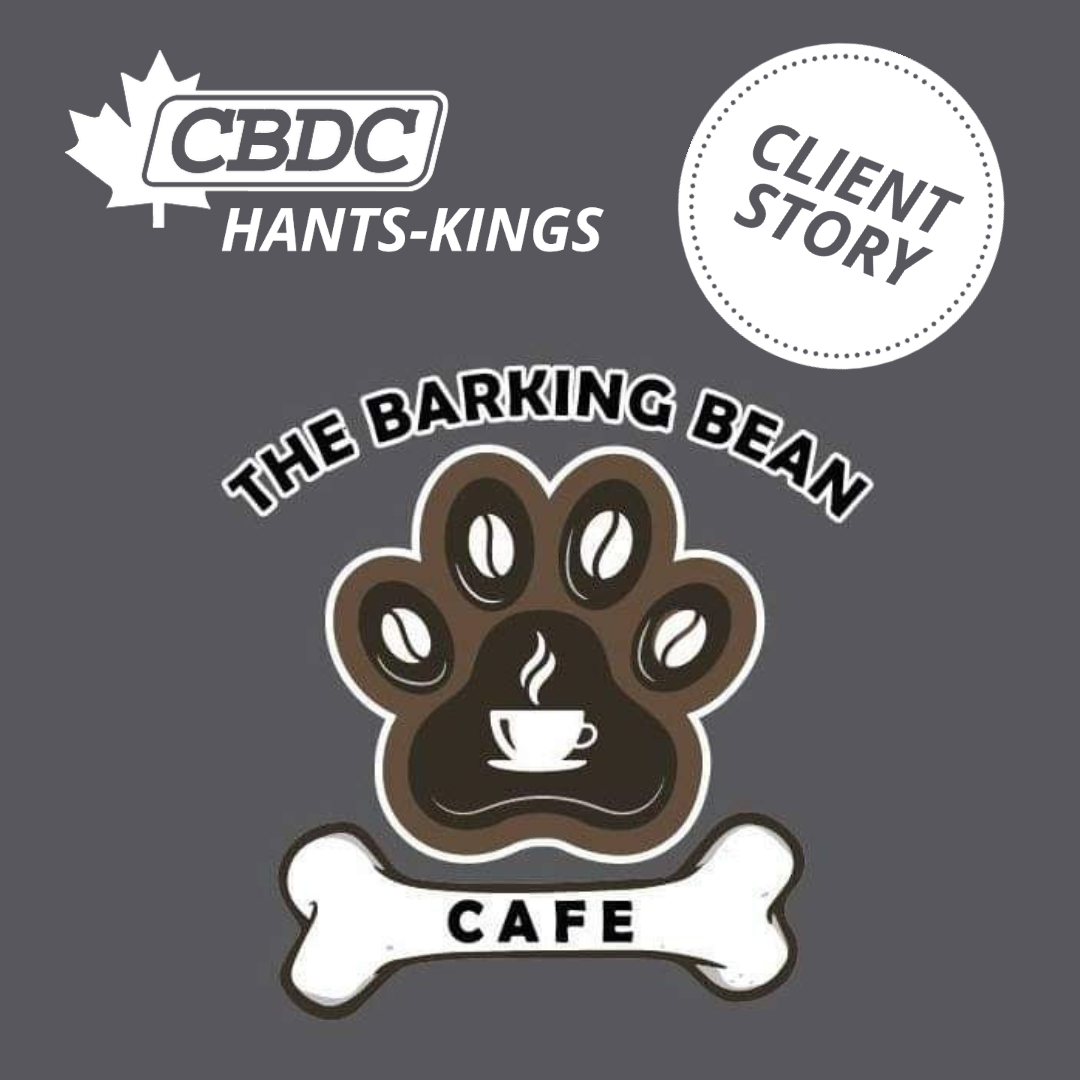 Glenn Deering opened the Barking Bean Café in August 2019. The café and specialty dog food shop opened in a small storefront space in Hantsport and quickly became a favourite spot for locals. It was his first time owning his own business. Luckily, Glenn had the support of the Self Employment (SE) Program and CBDC Hants-Kings to help him launch his new venture. The SE program provides entrepreneurial support and financial assistance to eligible, unemployed participants starting their own business. Entrepreneurial support includes training workshops, mentoring, and additional support that enables participants to execute their business plans and start their business. In Hants & Kings Counties, CBDC Hants-Kings administers the SE Program for Employment Nova Scotia.
For Glenn, the financial support offered by the SE program helped alleviate stress when getting the business open and running. The training program helped him build the skills and knowledge required to run a successful business. In addition to the financial support and training, he appreciated the ongoing support from a CBDC advisor and the opportunity to speak with other new entrepreneurs to share ideas and information. "It can be stressful starting out, there's no "how-to" manual when you start your own business. Having someone to talk to when questions come up was invaluable. We learned a lot from each other during the program. I would absolutely recommend the Self Employment program to anyone starting a new business, in fact I have referred several people."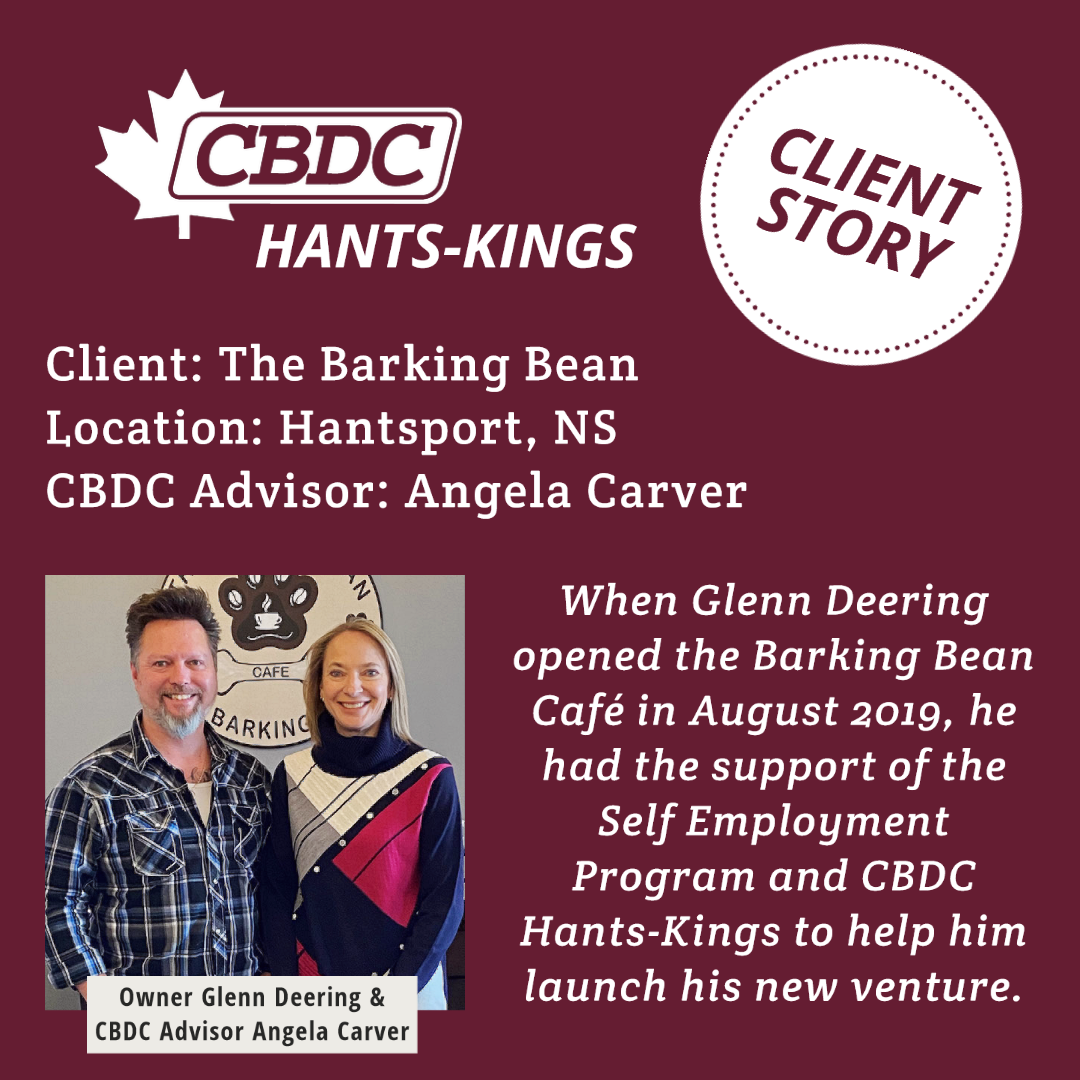 In 2021 Glen saw an opportunity to expand his business when the former Hantsport town hall building became available. He had a vision for an expanded café space that could welcome more guests, dedicated space for the different retail offerings, and space for additional small businesses. Financing from CBDC Hants-Kings helped make the vision a reality. The Barking Bean is now established in the new, larger space and offers a local shopping experience including the specialty dog products and food, a gift and craft space featuring locally made products, and a used clothing shop. Glenn's spouse Virginia Deering also moved her business to the building and has since expanded the Diamonds in the Ruff Dog Salon by bringing on more staff.
A loyal customer of both businesses, their CBDC advisor Angela Carver is thrilled with the success of the expansion. "This is what community lending is all about, supporting the small businesses that make our communities vibrant."
Find Glenn and the Barking Bean Café here.