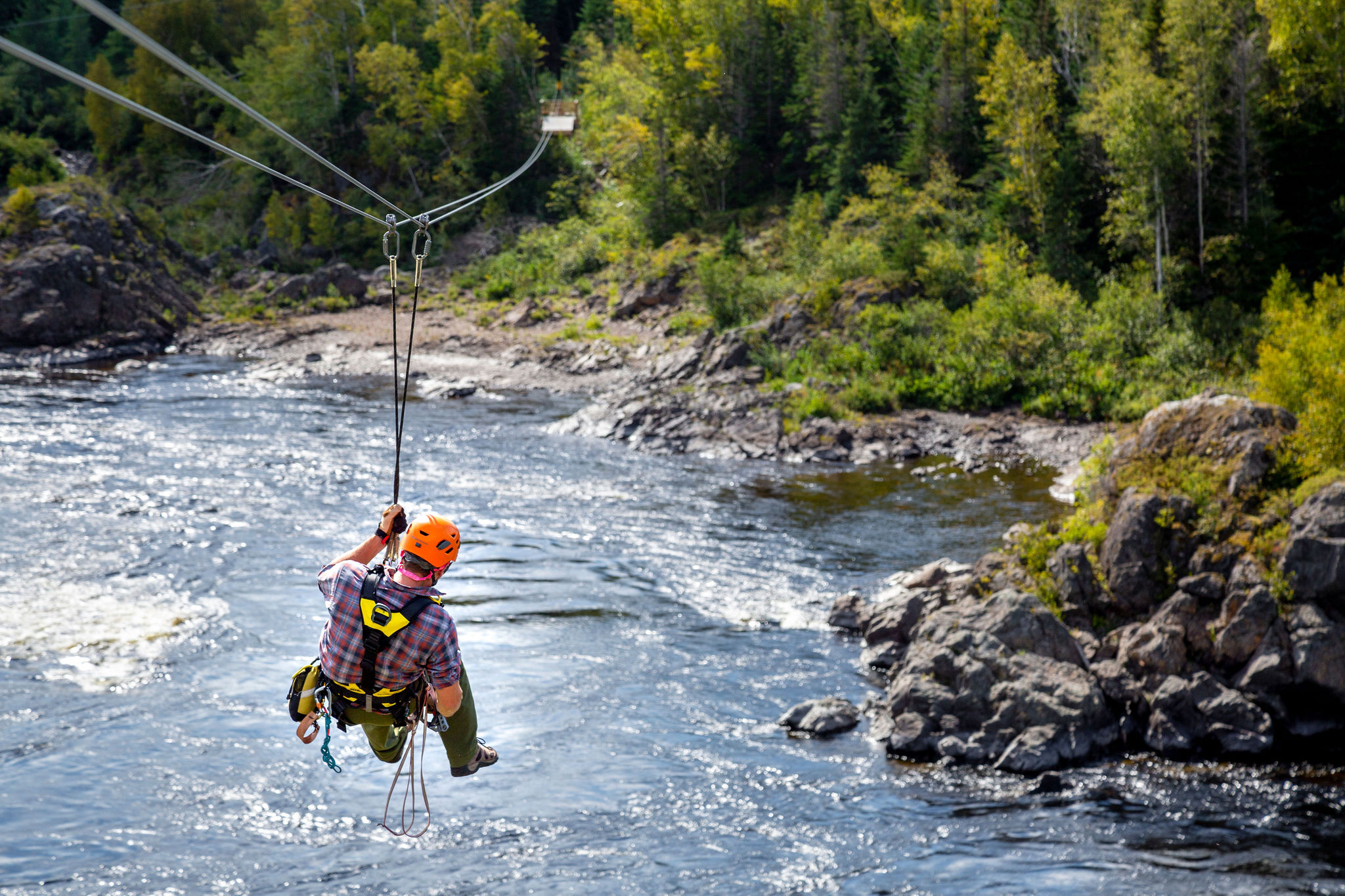 Exploits Extreme Ziplines
Exploits Extreme Ziplines is a zipline and adventure tourism company that provides thrilling adventures for all seasons. Located in Grand-Falls Windsor, Newfoundland and Labrador Exploits Extreme Ziplines offers 6 different ziplines ranging from 850ft to 1200ft that expand over 1.5 miles of the beautiful Exploits River.
After working away for many years, owner Chad Porter was looking for a way to stay at home with his family. When the idea popped into his head, he met with the town of Grand-Falls Windsor and got their support. It is Chad's hope that the business will generate employment and boost tourism in his region while also partnering with other businesses to support each other's successes.
"CBDC (Community Business Development Corporation) wants to see you succeed," says Porter. "They have been helpful in many ways – sharing and brainstorming ideas, keeping me up to date on any programs that are available to me whether they are financial or training opportunities. They have always been straightforward with me and have helped me work through some obstacles."
To get going, Porter got in touch with CBDC Central Newfoundland and took advantage of several programs including business training and the Consultant Advisory Services Program while the business was getting off the ground and the continued support from CBDC increased confidence.