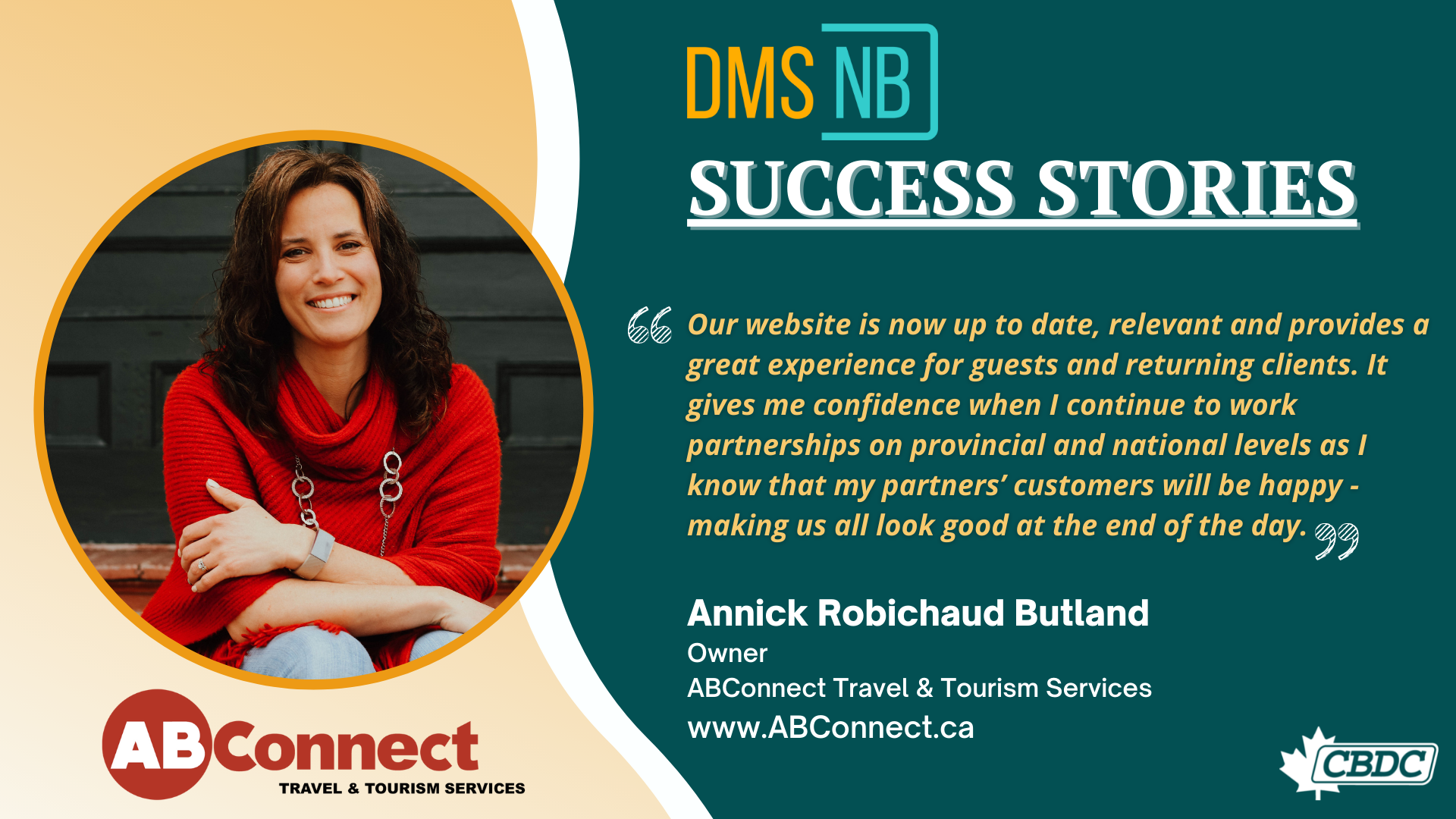 When I learned of the DMS grant, I felt one of those entrepreneurial moments - a vision of "wouldn't it be great if.." I have wanted to have my website equipped with e-commerce capability however I felt it was out of reach for us as a small tourism business continuously adapting to these ongoing challenges of the pandemic. I applied, and thankfully was granted with this opportunity! I immediately connected with my website designer who got to work right away, addressing various needs, asking key questions and brainstorming how to best support our clients. Until now, guests wanting to book trips and getaway packages were sending us details through a contact-us form. It was ok, but not ideal. We needed to elevate our consumer online experience with a seamless and pleasant approach. The opportunity to convert interest into a sale is a very narrow window; so to present them with the opportunity to book now and secure your trip with a deposit is a game changer!!
Our website is now up to date, relevant and provides a great experience for guests and returning clients. It gives me confidence when I continue to work partnerships on provincial and national levels as I know that my partners' customers will be happy - making us all look good at the end of the day.
I would like to sincerely thank you for the funding and the opportunity to elevate my brand, my business and my people. We are very grateful.
Annick Robichaud Butland
Owner
ABConnect Travel & Tourism Services