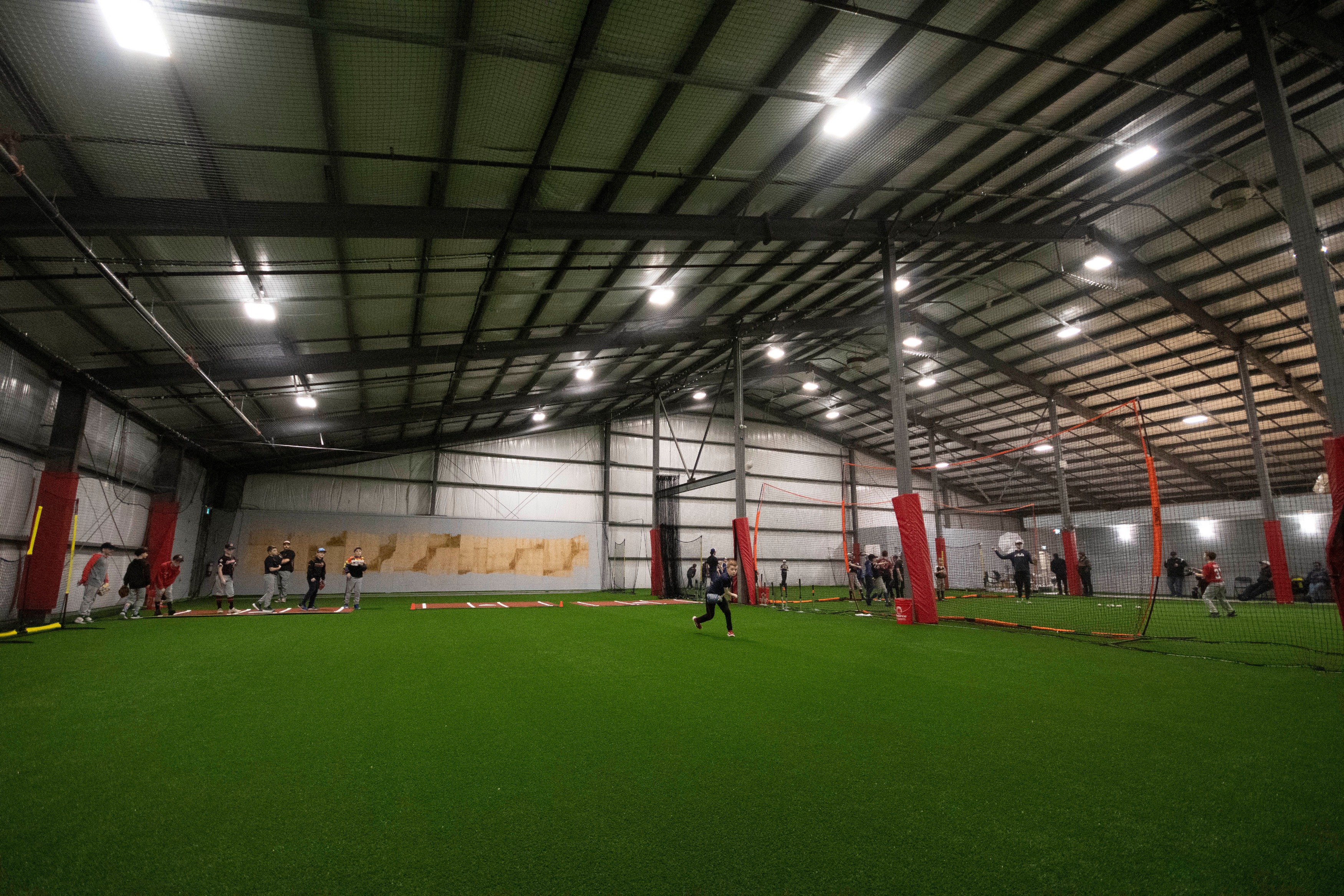 CBDC Success Story - Premier Sports Academy
Ryan Sweeney wanted to support young local athletes with his new business, Premier Sports Academy. Find out how the CBDC helped him every step of the way.
Knock it Out of the Park: Meet Premier Sports Academy
As a teenager, Ryan Sweeney had to leave Newfoundland to pursue his baseball goals -- the local community didn't offer the right facilities or resources. After returning home more than a decade later, Ryan realized the competitive gap between Newfoundland and the rest of Canada was widening because these amenities were still lacking. Ryan decided to change that.
Play Ball
Ryan's nephews play baseball locally and he's since started a family of his own. He created Premier Sports Academy to provide an opportunity to others that he didn't have.
Premier Sports Academy (PSA) opened in January 2020 as a world-class training facility for multiple sports. The academy has over 10,000 square feet of turf, multiple batting cages, a fully functional gym with sport-specific equipment, and a team of sports and health experts. PSA is a one-stop shop for any sport, any age, and any skill level.
Inspiring Young Athletes
Ryan is excited to get out of bed every day and help young athletes realize their potential and pursue their dreams. He describes the PSA environment as thrilling and contagious: it makes everyone want to be better.
"Owning a small business means everything to me. To provide a service that your community needs, and supports is thrilling," Ryan says. "The more successful my business is, the more resources I can put back into my business, which in turn makes my athletes more satisfied and successful."
Support Every Step of the Way
Ryan has relied on CBDC several times since he began Premier Sports Academy. First, he used the business counselling program to get sound advice on his business plan. More recently, CBDC provided critical assistance that helped PSA get established and stay open during the COVID-19 pandemic.
A Home Away From Home
Ryan is beyond grateful to provide greater opportunities to young athletes in our province. More than just providing a place to train, PSA is a second home to many: a place where they can leave their problems at the door, a place to grow and challenge themselves, and a place to build tight bonds.
"When both parties get to benefit mutually, you know you're on the right path," says Ryan.