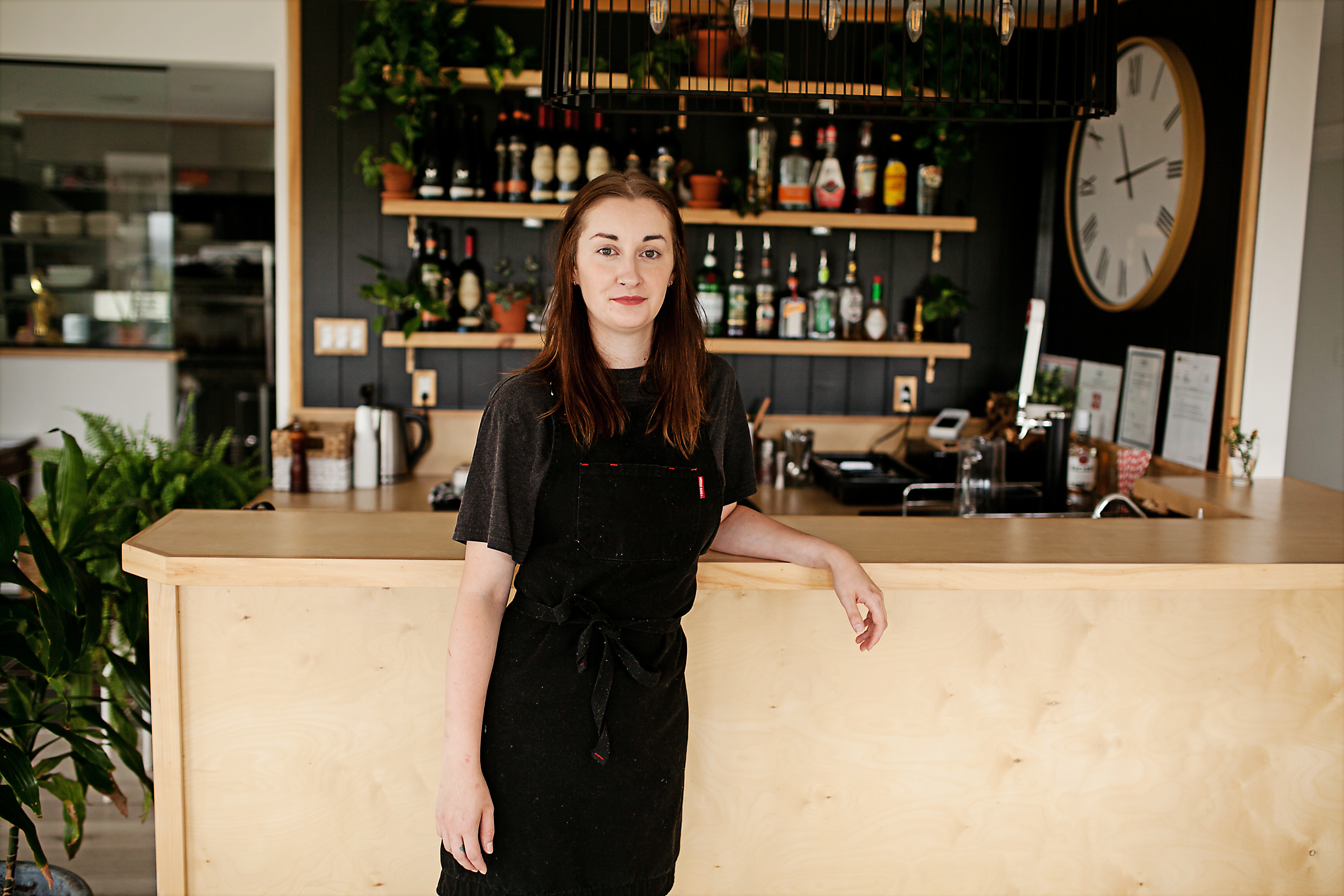 CBDC Celtic - Fork Restaurant
Fork Restaurant credits their success to the support and mentorship provided by CBDC Celtic
Chef Kayla O'Brien and her husband, Chef Kyle Puddester, continue to bring award-winning casual fine dining to the southern shore of Newfoundland and Labrador with the help of CBDC Celtic.
They started Fork Restaurant in 2017 as a seasonal pop-up bistro located inside the Irish Loop coffee shop in Witless Bay, thanks to owner Judi Devine who let them operate after hours. Now the couple have their own cozy and welcoming dining destination at 52 Cod Seine Cove Road in in Mobile, N.L., where they take local ingredients and elevate them in creative and imaginative ways.  
"Fork started because there was a need for a restaurant along the southern shore that didn't serve just fish and chips," says O'Brien. "Me being from the area I wanted to eliminate the need for people driving to the city for a nice dining experience and us both being chefs, we knew we could add something new to our community with our experience and approach to food."
Fork's evolution was helped along with the support of CBDC Celtic, located in Ferryland, which O'Brien says was a real help — both financially and in the area of business counselling.
"CBDC has helped us tremendously by supporting us financially and by being there to give us advice when we needed it most," she adds.
CBDC is a not-for-profit organization that supports the success of small businesses in rural areas by providing financing, training, and advice to entrepreneurs cross the Atlantic provinces.  
"Owning any business requires a lot of grit, determination and passion. I am forever grateful for the opportunity as a young woman to build and grow my business thanks to the help of CBDC," says O'Brien.
Fork Restaurant offers dinner from Wednesday to Saturday starting at 5 p.m., and weekend brunch on Saturday and Sunday from 10 a.m. to 1 p.m.
The ever-changing seasonal dinner menu features dishes like Merasheen Bay oysters, yellowfin tuna crudo, scallop ceviche and cod. For brunch, guests can look forward to classics like eggs benedict, a basic diner-style breakfast, the Newfoundland — which features bologna, hashbrowns and fishcakes — and fried chicken with toutons.
"The best part about owning a restaurant is getting to exercise creativity every day and hearing that the guests are enjoying what we are offering," says O'Brien. "Tourists travelling to the province are often surprised to find us along their travels in a rural community. We just want to cook good food for the people in our area and we are so thankful that we get to do exactly that every day. We're proud with what Fork has evolved into, and we've met some great people along the way.
Since 2017, Puddester has represented the province nationally multiple times, earning culinary competition titles. Most recently, Puddester earned first place in the International P.E.I. Shellfish Festival, beating out 11 other chefs — including Food Network star, Bobby Flay's former sous chef, and finalists from Top Chef Canada. Puddester says he loves showcasing Newfoundland and Labrador as a culinary destination and highlighting what the province has to offer.
Other competitions include the Underground Chef Co. Battle and the Great Kitchen Party. Fork Restaurant has also won platinum at St. John's Community Votes.
The couple has an on-site kitchen garden and grow as much produce as they can on their five-acre property. They also raise 13 free-range egg laying hens, providing the freshest ingredients to their customers.
"As restaurant owners, we are so grateful to everybody who has supported us, from the new faces that came through our door to the many familiar faces that have turned into friends. It's because of your support that we get to do this," says O'Brien.
To book a reservation or learn more about Fork Restaurant, please visit www.forkrestaurantnl.com or call 709-743-3490.