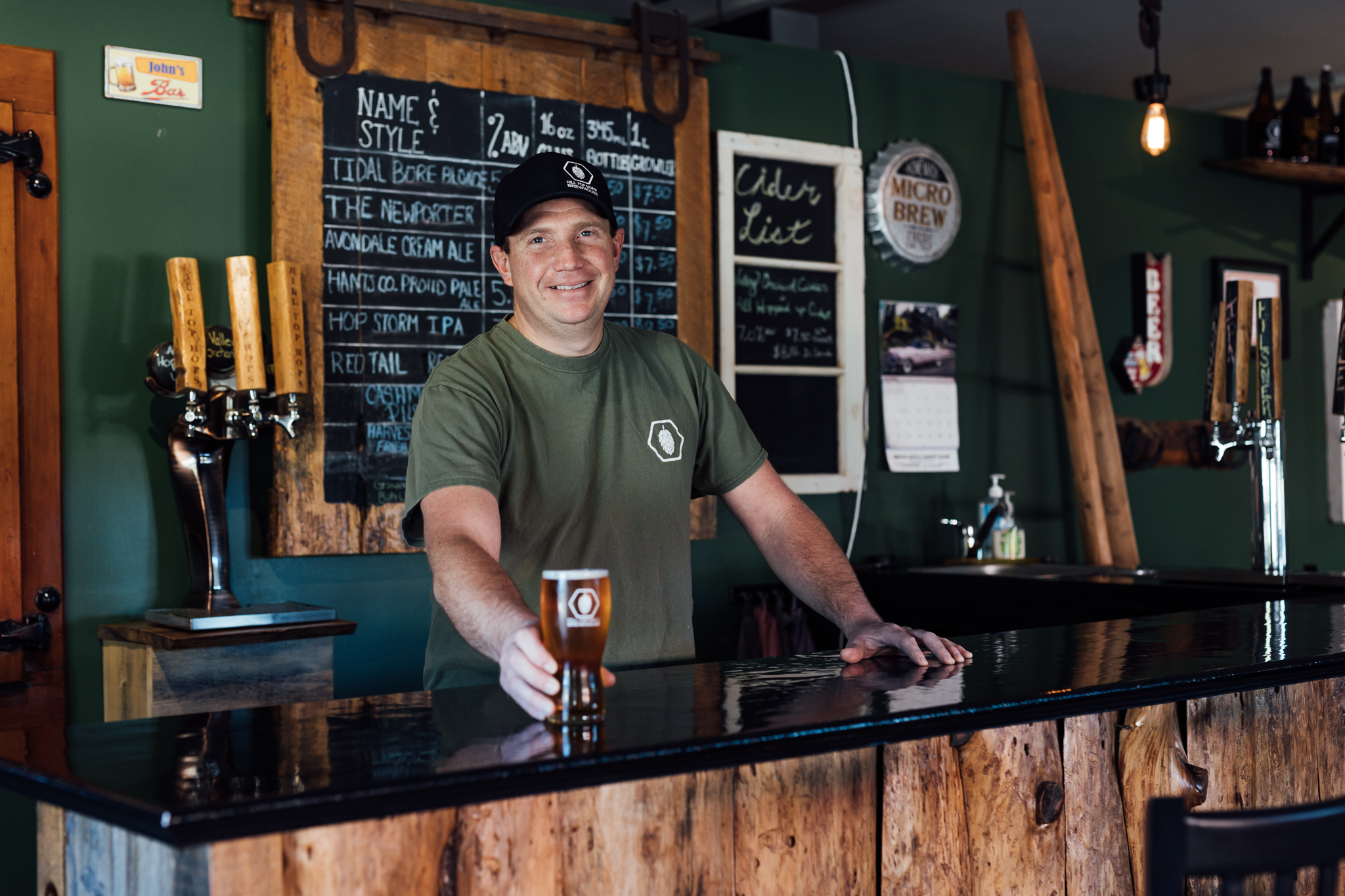 Brewing Up Business Success
John Peters and his family started off with a small hop yard in 2016, which quickly turned into a passion for home-brewing. In 2018 CBDC Hants-Kings provided financial support to help with start up costs when they opened Hill Top Hops' Brewhouse. Through the Self Employment Program, John gained skills needed to run a successful business.
Hill Top Hops has grown from a hobby to a thriving family business. It brings family & friends together and the Brewhouse has turned into a community hub. They already have plans to invest in larger brewing equipment and more space and have recently hired their first employee.
The Brewery is an inviting, rustic, friendly atmosphere that serves beer to suit any craft beer lover's style. John brews all the beer using local ingredients and hops, including the hops from their own hop yard. The Brewhouse offers 7 wonderful and well-loved craft beers on tap, plus two ciders. They also offer rotating seasonal and limited-edition beers and seasonal ciders. Stop in to the Brewhouse soon to see what's on tap!
Business: 
Hill Top Hop Yard & 
Hill Top Hops' Brewhouse 
Location: 
7232 Highway 14
Brooklyn, Hants County
CBDC Hants-Kings Services: 
Self-Employment Program 
Business Financing