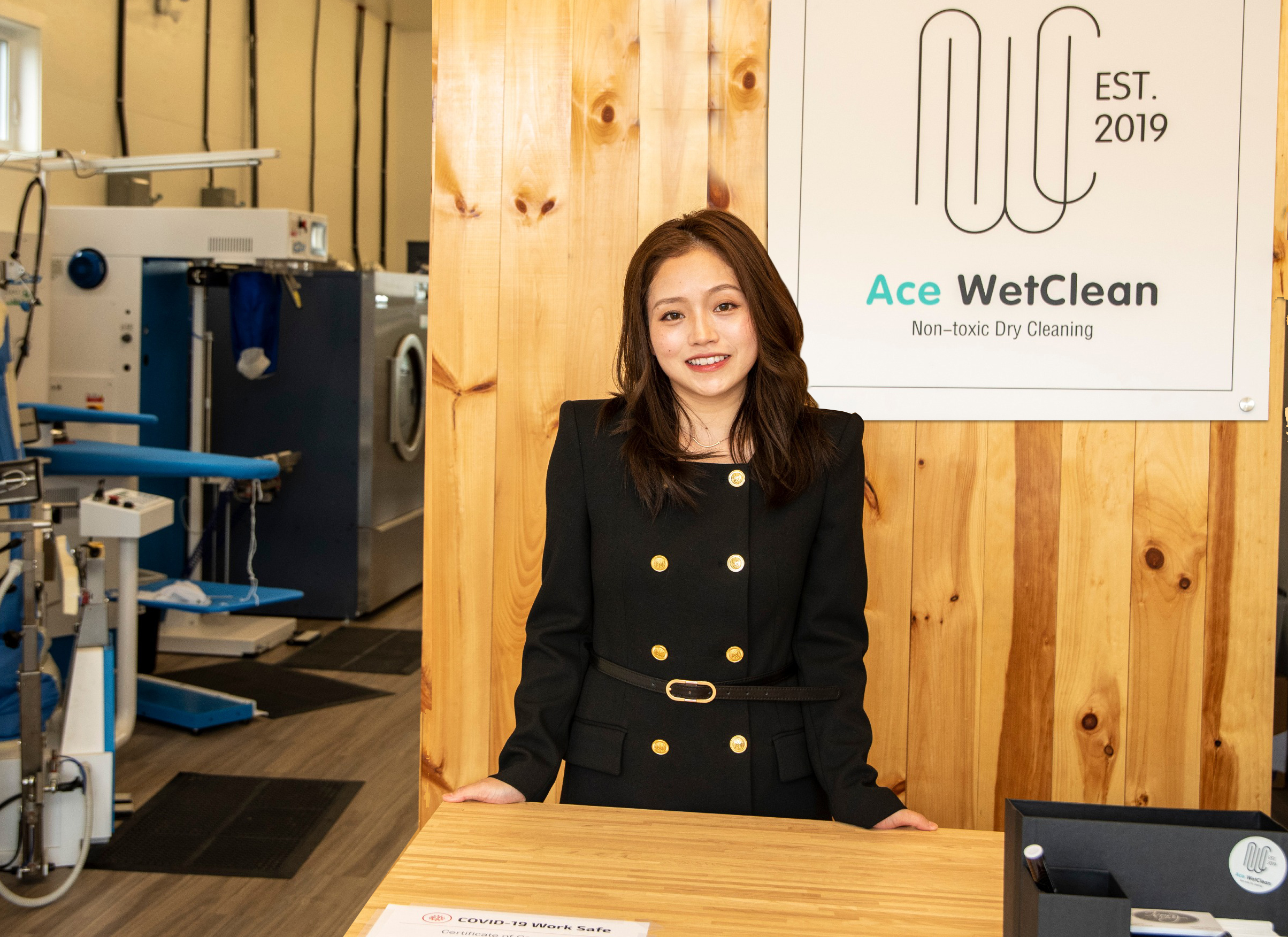 Ace Wet Clean - All Green Cleaning Process
Switching from suits to sweatpants in the pandemic didn't slow down Ace WetClean. This young wet and dry cleaning service in Paradise was ready to take laundry to the next level (all with a green cleaning process).
CBDC helps businesses get up and running and helps keep them sustainable. Ace WetClean is the Paradise-based creation of Yuhan Jia, who wanted to create a laundry service, which could handle wet and dry cleaning, but would leave a small footprint on the earth, unlike traditional dry-cleaning companies.
"Wet cleaning has been a viable alternative to traditional dry cleaning since the mid-1990s. The process combines water – the universal solvent - and biodegradable detergents with technological advances in cleaning and finishing equipment," says Yuhan. "Ace WetClean is devoted to revolutionizing the local fabric care industry with superior cleaning ability but a small footprint to the planet."
To get going, Yuhan got in touch with CBDC Cabot and took advantage of several programs including a Kick Start Loan, which helped the company purchase some initial equipment, and a Training Fund, which helped the company set up its bookkeeping and accounting. Yuhan says the Self Employment Assistance (SEA) Program helped cover family expenses, while the business was getting off the ground and the continued support from CBDC has increased confidence.