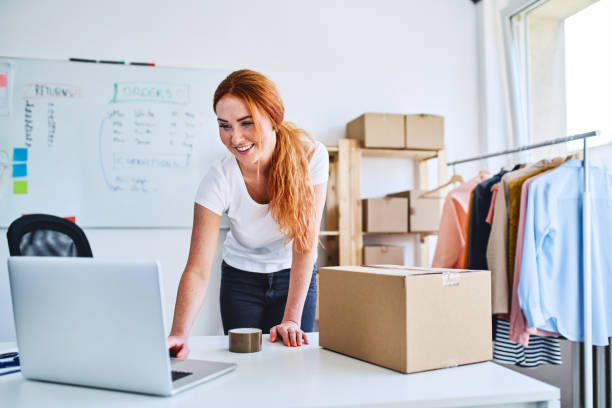 CBDC Western PEI - First-Time Entrepreneur Loan
Business Startup and Entrepreneur Loans in Atlantic Canada
If you're a new entrepreneur and live in a rural community in Atlantic Canada, you may be eligible for a First-Time Entrepreneur Loan from your Community Business Development Corporation (CBDC). We know that turning your dreams into reality is difficult at the best of times, and that for the first-time entrepreneur, getting financial assistance through normal lending channels is tough. So we created the First-Time Entrepreneur Loan to help people just like you! We also offer counselling and training services to help you become a profitable, self-sufficient and successful business person.
WHAT CAN WE DO TO HELP YOU?
The CBDC First-Time Entrepreneur Loan offers up to $150,000* to qualified borrowers in Atlantic Canada. It's available to sole proprietors, limited companies and partnerships (when majority control is resides with the new entrepreneur).
First-Time Entrepreneur Loans are repayable, but have competitive interest rates and repayment terms. Financing may be term or demand loans, a loan guarantees, or equity investments.
READY TO GET MOVING?
If you're ready to move ahead with your business dreams and need financial assistance, please give one of our experienced and trained business advisors a call.
FIRST-TIME ENTREPRENEUR LOAN APPLICATION CRITERIA
Below is list of some of the requirements that must be meet by First-Time Entrepreneur Loan applicants:
You must be a new, first-time entrepreneur living in a rural area of Atlantic Canada;
Loan may be used for a business start-up, or to help buy an existing business;
Both seasonal and year-round businesses may apply;
The loan may be used for a variety of purposes: Start-up costs, fixed assets, working capital, buildings and land, furniture and fixtures, machinery or other types of equipment, and possibly vehicles used strictly for business operations;
Franchise purchases and Leasehold improvements are also eligible;
*Please note, in certain circumstances, CBDCs can provide financial assistance that exceeds $150,000 per eligible borrower.