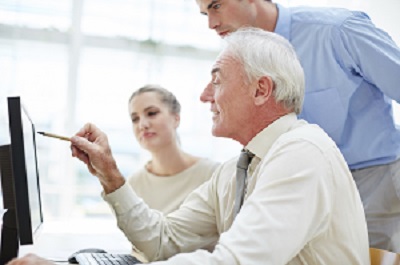 The Business Succession consists of working with entrepreneurs and post-secondary students who wish to become entrepreneurs in the next five years in the Chaleur region. This initiative will allow the successor of a company to better prepare for the next generation of its business. Also, it will help to encourage young people from here to come back and settle in the region, and therefore demonstrate their potential and have a meaningful career in the Chaleur region.
Following several meetings, CBDC has launched this initiative with the support of partners such as: The Greater Bathurst Chamber of Commerce, the City of Bathurst and the Business Development Bank of Canada (BDC). All of these partners are ready to help the CBDC Chaleur's project coordinator to create a better linkage between post-secondary students and entrepreneurs in the private sector in the Chaleur region.
Other regions in New-Brunswick have had success with a similar initiative.
How to reach us:
Isabelle Arseneau
Project Coordinator
Chaleur CBDC
Tel. (506) 548-5951
Fax. (506) 548-5008
isabelle.arseneau@cbdc.ca