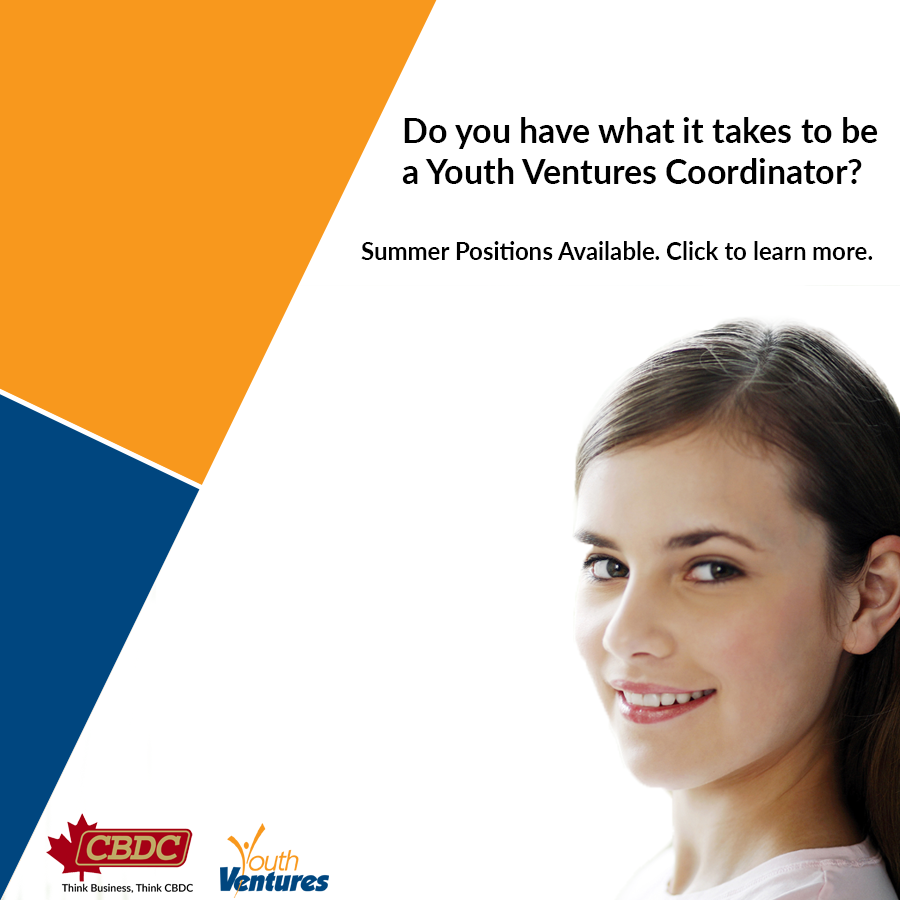 Youth Ventures Program Coordinator Position
CBDC Burin Peninsula is seeking a dynamic person to deliver the anticipated position of Youth Ventures Coordinator for the summer of 2017.  Youth Ventures is a 16 week program operating from May to August which fosters and supports student entrepreneurship in the Burin Peninsula region. 
Applications must be received by 4:00 pm on Friday, April 7th, 2017.
Applications are invited for the position of Youth Ventures Program Site Coordinator with CBDC Burin Peninsula. This position, pending funding approval, will have a 16 week duration commencing on or around April 24th, 2017. The preferred applicant would be a college or university student working on a business related study program.
Duties will include but not be restricted to the following:
Promotion and delivery of the Youth Ventures program.
Assisting with completion and assessment of business plans for student start-ups.
Monitoring student business operations.
Preparation of weekly, monthly, and a final project report.
The successful applicant must have a valid driver's license and access to a vehicle. They will report to the Executive Director of the Community Business Development Corporation.
Applications must be received at the following location no later than Friday, April 7, 2017:
CBDC Burin Peninsula
W.R. Building
Ville Marie Drive
P.O. Box #470
Marystown, NL A0E 2M0
Applications may be emailed to keith.osborne@cbdc.ca
Only those applicants selected for an interview will be contacted.