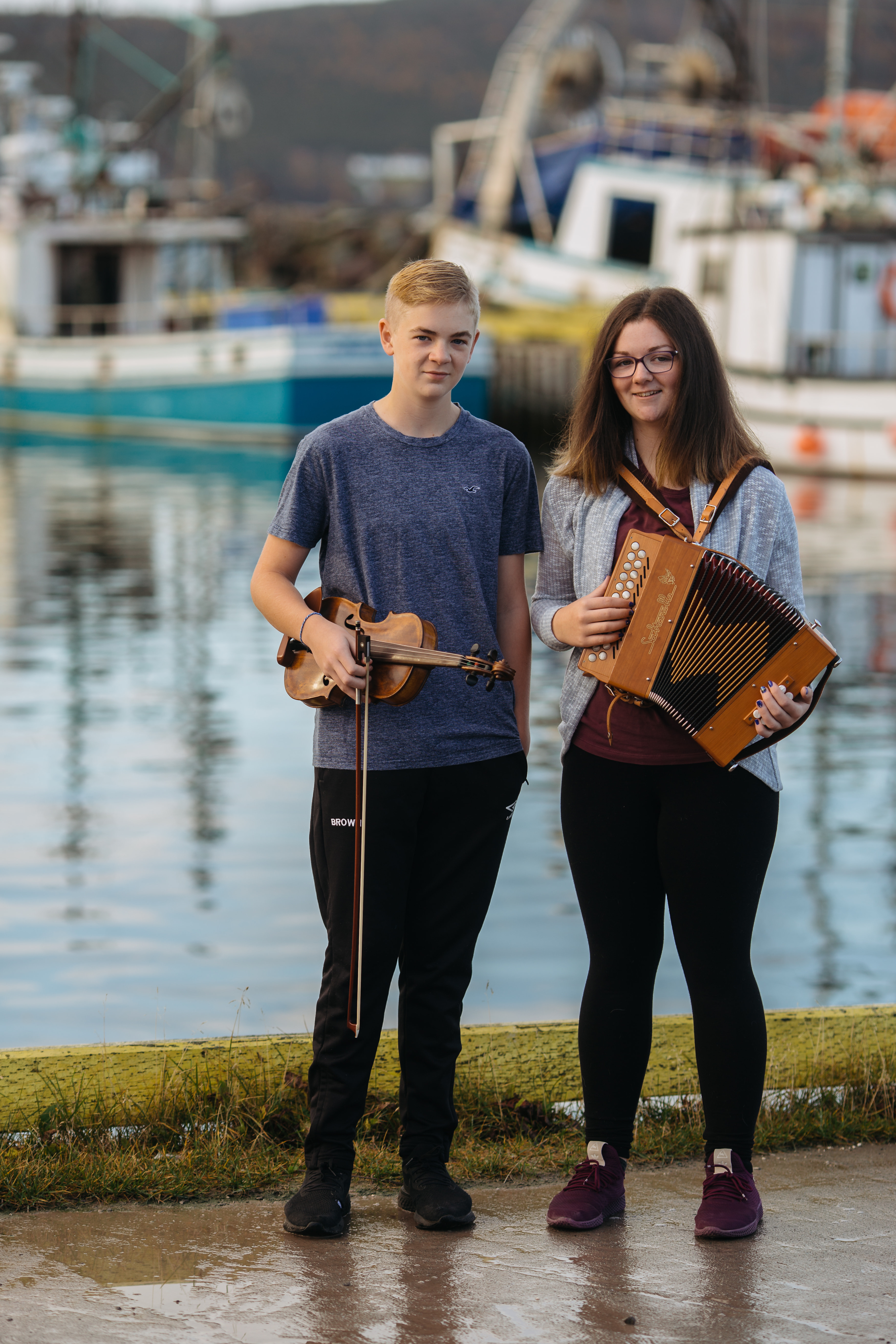 Youth Ventures Business Award of Distinction for 2019: Shillon Music-Shana Brown and Dillon Brown
Shillon Music-Shana and Dillon Brown
Shana and Dillon Brown of Whiteway, Trinity Bay both began music lessons at age 5, learning to play the guitar and the fiddle. In 2012, at a family function, it was suggested that they apply to perform at a festival at the ages of 8 & 9. This became the beginning of Shillon Music-combining both their names to create the band name-performing traditional NL/Irish music.
Shana and Dillon approached CBDC with the idea of making and distributing their own CD-where they assessed financing along with business counselling supports and the Shillon Music business officially began with the 2015 release of their first album titled "Shillon Traditions".
Since that time, they have performed at more than 50 events, produced their own Christmas show for Eastlink Channel 10 in December 2017 and most recently released their second album titled "Favorites From Home" which can be found on iTunes, Spotify and Apple Music, just to name a few.
This past August Shillon Music was the proud recipient of the Youth Ventures Provincial Award for Excellence in Arts and Tourism. We were very proud to congratulate Shana and Dillon Brown of Shillon Music as this year's recipient of the Youth Ventures Business Award of Distinction 2019.