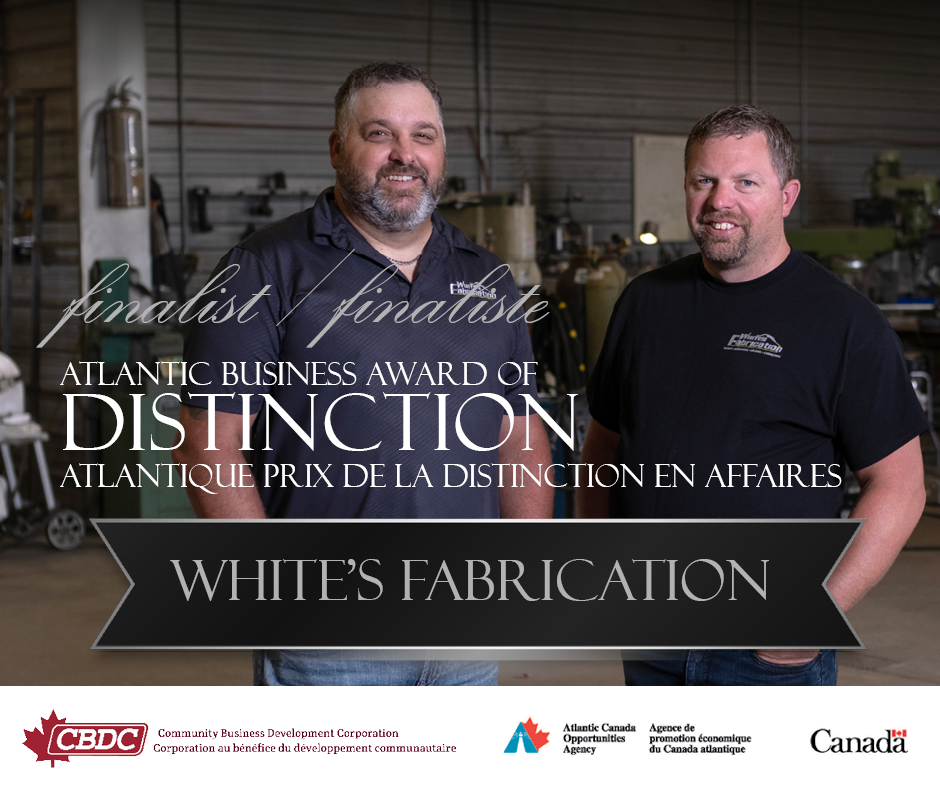 Cutting Through Competition: A Fabrication Shop's Niche Secures Its Footing Within a Crowded Market
Sometimes, good old-fashioned insight from years of experience, and a good reputation, is what it takes to carve out a successful niche in what may seem like a crowded market.
In Montague, Prince Edward Island — in the smallest and most rural county on the Island — there were already six other fabrication shops. Adam and Andy White are brothers that worked together for nearly 17 years.
"Although there are so many fabrication shops in the area, we could see that there was a lot of this work being done off island and it was being imported here where we knew we could do this ourselves," Adam said. "We didn't want to step on the toes of all the other guys in the area. So, we kind of picked up things that they didn't want to do, for one reason or another."
The brothers had the experience under their belt, but their profession requires space and a lot of equipment. They originally tried to buy the business they were working for, but it ended up being easier to go out on their own. Even though neither of them had started a business before.
"When we wanted to start this, we went to the traditional banks, and they basically laughed. It's just not an option," Adam said. "With any new business, borrowing from a traditional bank is not an option. So, we turned to the CBDC. We just walked in one day to the Rural Action Centre and they set us up with [training to do our own] business plan, everything we needed."
Even with the maximum loan the local Community Business Development Corporation could provide, the brothers still had to use the equity in their homes to get started, and they still had to lease the commercial building. They both had young families, and literally put everything they had on the line.
"The most intimidating part was when we first came [to the shop]," Adam said. "Our equipment hadn't landed yet. We were both [finished] our other jobs. So, for about two weeks we were sitting in an empty shop wondering where we were going to get work."
Thankfully, they had their experience and reputations to rely on. Work started coming in before they were even ready to go.
"So, when our equipment did land, we were up and running," Adam said. "We were busy right from the get-go. And it hasn't slackened off yet."
Protecting that reputation is still crucial to the brothers. They are careful to only do one a job at a time, so that they avoid scrambles, and continue having happy clients.
"We are probably one of the more expensive shops in the area," Adam said. "People realize that, but you get what you pay for. The finishes are top notch when they leave here. We don't let anything leave the door and leave the shop unless it's up to our standards."
They also decided early on that promoting themselves through social media and tradeshows would be worth their effort, even if they were already busy.
"Anything we do usually seems to pay off," Adam said.
"We'll get calls from people in Maine and Boston, and you have no idea how they heard about it, but they're calling wanting to order our stuff. So yeah, we build it, ship it, and you never actually meet the customer."
They have since grown their workforce, doubled their shop size, and continue being open minded to any opportunities that come their way.
If the circumstances had been different, their business may not have gone as well as it has. But Adam and Andy, along with partners like the CBDC, could see that there were opportunities for them. And the timing was right.
"A big part of it is knowing the industry, knowing the market," Adam said. "I'm glad we waited as long as we did. I think if we would have done this ten years before we did, it would have been a different story. You really need to know the market, the clientele. You need to know that your business is going to fit into the area."