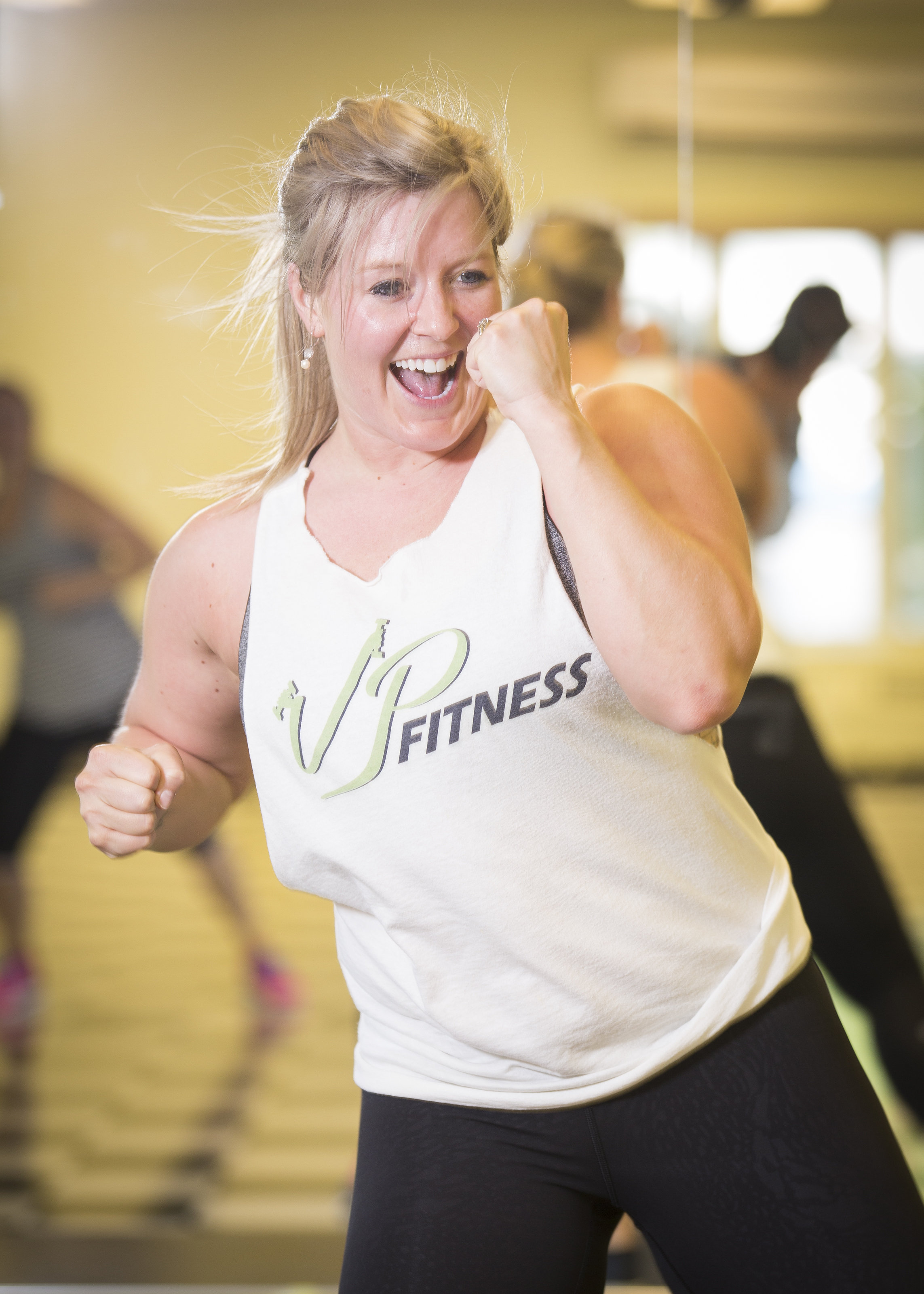 Vanessa Pulley - Turning a passion into a business
After graduation, Pulley started teaching at Digby Regional High School and also started offering evening Zumba™ classes. Not only did the demand for her classes grow, but the sizes of her classes mushroomed; she added to her credentials by taking various courses such as personal training, children's fitness, yoga, Turbokick™ and group fitness—to name a few.
However, as interest in her classes grew, so did the challenges. Pulley explains, "Venues were hard to find. I was hopping between four different locations to teach classes. I saw a need in our community for a place for people to call their own," says the young entrepreneur, "and I wanted to share my passion for fitness with the community."
Then serendipity stepped in. A commercial building that was up for sale could be transformed into a fitness centre. "Digby-Clare CBDC provided the funding to make this project happen. Without them, it wouldn't have been possible." She adds that the assistance from CBDC not only put her in a position to secure the building and do some minor renovations, the organization provided assistance with preparing a business plan and marketing savvy. 
Now, Pulley is an elementary school teacher at Barton Elementary where she's been teaching for the past three years. She also owns and manages VP Fitness in Digby which functions as a fitness studio offering fitness classes for all ages and fitness levels. "I also offer personal one-on-one training, as well as small-group training. For example, there is a women's only circuit style gym where women can come to workout at their own convenience." Members have a pass code and can get anytime between 5:30 a.m. and 8 p.m.  
Teaching full time and running VP Fitness has been a tough balancing act, but she's overcome this in part by staying true to a schedule. "Without a schedule and certain restrictions and sacrifices, especially in the beginning, it can become overwhelming."
Pulley adds that people need to set goals and also set time aside for themselves. "It can be hard when running a business to take time away to take care of yourself—but limitations on work hours are essential to having balance between work and family." 
Yet, there are many rewards. "The biggest satisfactions have come from witnessing a change in my clients, not only physically, but emotionally and mentally. It's very rewarding helping people become better versions of themselves."  
What advice would Pulley give to anyone thinking about starting up a business? "Success doesn't happen overnight so you need to be consistent and persistent. And, you need a good support system in place—friends and family who can help you out. That has helped me tremendously." 
After a pause, she adds with a grin, "And don't let the fear of failing ever hold you back because you'll never know your true capacity. Live a full life and do things that matter to you!"