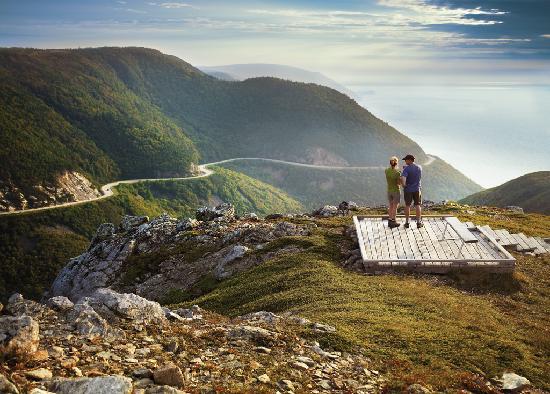 This travel pro is going places
This travel pro is going places
If ever there was a businesswoman with a no-nonsense approach to her trade, it is travel professional Nancy Firth. From the introductory phone call to the office visit through to the follow-up, Nancy exudes professionalism and what appears to be boundless self-confidence. That she has created a successful travel consultancy from her office in Shelburne should be a surprise to no one.
"I've always worked since I can remember," Nancy says," and I thought that having an independent, home-based business would be ideal and would allow me to stay home with my two children." After ten years in the real estate mortgage business, she wanted to look elsewhere and, based in part on her long-time passion for travel, she settled on a career in travel and tourism. She took courses at the Scotia Career Academy, worked in a tourism bureau for two seasons, and then decided to become an independent travel agent.
After a spate of research into what opportunities existed for her concept of independent agency, she narrowed the choice down to two companies operating in North America, finally settling on Travel Only. "It's a well known, well established company, with a national brand, but with more independent agents in the West" Nancy explains. "There are only a few agents in Atlantic Canada and I have the only franchise on the whole of the South Shore."  The training supplied by Travel Only was excellent, according to Nancy, and part of the franchise program was the unlimited access to a business mentor for at least a year.
Nancy says that she would never have been able to start the business without the help of the Community Business Development Corporation.  "I have absolutely no regrets and lots of admiration for how CBDC dealt with me. Grace (loan officer Grace Campbell) always stayed in touch with me, she asked the right questions and she always had answers for me when I needed them."
"The Self-Employment Benefits (SEB) program is offered with funding support from Service Canada," says CBDC Shelburne Executive Director, Dixie Redmond. The program is designed to help individuals without employment create jobs for themselves through self-employment. "This is a perfect vehicle to keep competent people in the workforce and to allow them to use their passion to create something in which they have equity."
Nancy has to do little promotion for her business, as many of her clients come via word-of-mouth and through referrals. Asked whether she thinks she has found the right spot for herself in the workplace, Nancy is more than enthusiastic.  "Business has been terrific and I just love what I am doing. It is a great job for me!"