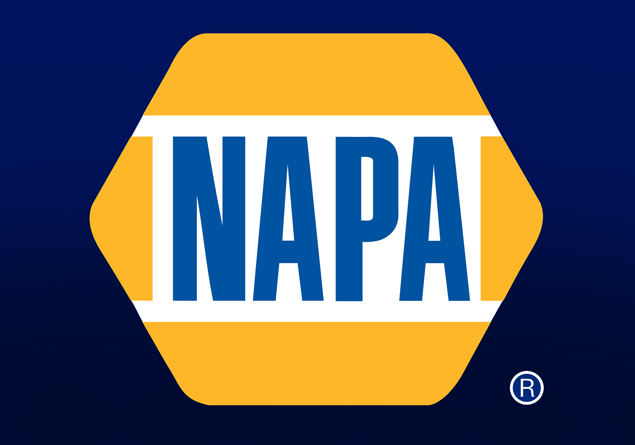 The Story of an Entrepreneurial Legacy
Daniel has lived in the Restigouche region for decades. He has known this business for a long time, long enough that he knew it's first proprietor. Today still, the business offers the same wide range of auto repair services: "We do almost everything, in terms of general mechanics. We dabble in a bit of everything, apart from remounting transmissions. We also specialize in exhaust systems," explains Daniel.
Between the first proprietor and Daniel, the business was owned by the former manager for only a short period of time. However, he had worked many years at Napa Autopro, and felt the need to move on. That's when Daniel saw a business opportunity and got to thinking about starting a business.
Daniel used to travel a lot between Moncton and Campbellton for his former job. He and his wife wanted to spend more time together in the Restigouche region. Daniel, who studied computer science, says he has worked in the automotive industry all his life working many different jobs: "When I was young, I worked in the parts department, in sales, in management… I was even a service writer for some time." Daniel knew this field by heart, and he knew the business, too, having worked there in the past. He decided to make a move and, with his spouse Anita, he bought all of the business' shares. He had made his decision in November and by February 2008 the papers were all signed.
The CBDC Restigouche, which is situated not too far from the business, helped facilitate the succession of the business. "Me and my wife turned to the CBDC. They helped us obtain loans, buy the building, acquire funds to run the business and upgrade the equipment. Any questions I had, they answered. We were provided excellent services from the CBDC," says Daniel.
Not counting Daniel and Anita, Napa Autopro–Luc & Benny Muffler Shop Inc. creates three full-time jobs in the region, plus the occasional student job. Daniel's wife acts as treasurer: "Anita takes care of the paperwork in our home office; let's just say she's a valuable "gear" in the wheel," jokes Daniel.
The biggest challenge for Daniel is to keep the business running strongly all year long: "It's like in any other business, some seasons are better than others. The hard thing is to find a way keep afloat for twelve months. We need to keep trying new things." And that's without mentioning the competition, which is pretty strong in Restigouche. But Daniel knows how to stand out from his competitors: "What we try to emphasize to remain competitive is customer service. This is something I learned when I was very young, and I think it's something you have in you. You either have it or you don't. In the automotive industry, you need to be honest, it's extremely important. We're not just here to replace the parts; we're here to REPAIR vehicles. Anyone can change a part, but here, we ensure vehicles are repaired."
Daniel in no way regrets having started this business with Anita. One day, an entrepreneur from Dalhousie, who had been a big inspiration to him, told him: "A business is alike a ball you're trying to roll up a hill. The day you stop working is the day the ball starts to roll down." Now that he's acquired some experience, Daniel finds this advice quite wise. And when he himself gives advice to people in Restigouche about starting a business, he does not hesitate to mention the CBDC: "CBDC Restigouche is a staple in our town. Of course, you need to be ready when you go see them, and you can't be afraid to present a project. Sometimes, you don't start out with much. It doesn't happen in the blink of an eye; you need to get there, step by step."