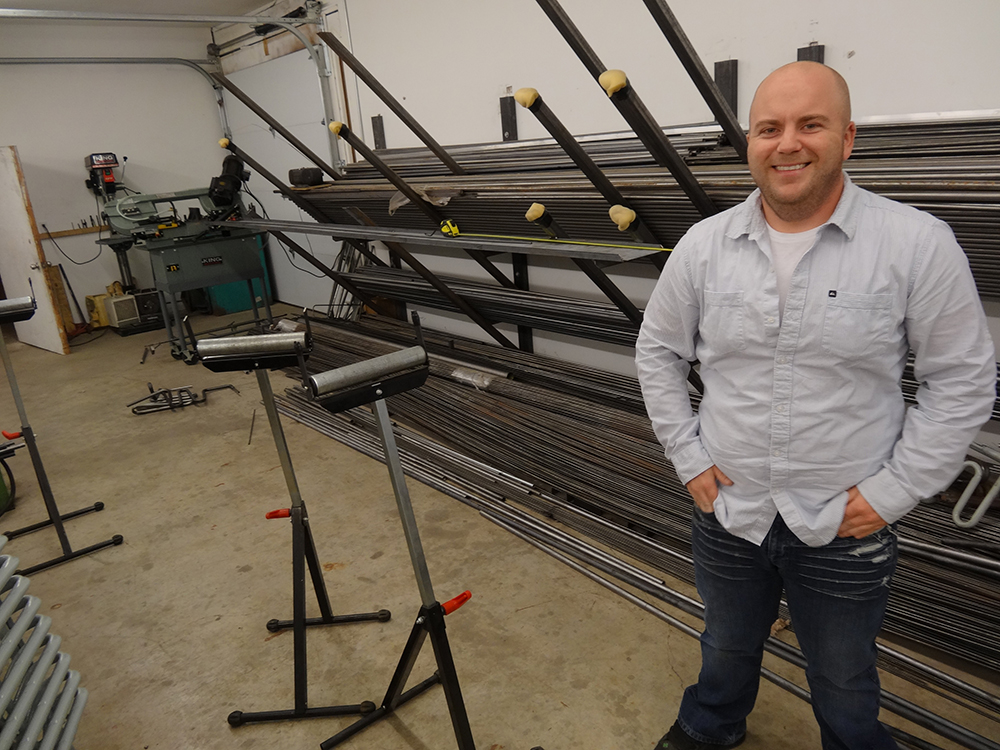 The Sky is the Limit for Arcticold Refrigeration Ltd.
Innovative, community-minded and environmentally conscious describe Matt Cormier, founder of Arcticold Refrigeration Ltd. Five years ago, this twenty-eight year old entrepreneur turned a trade he learned from his family into a thriving business that supports the local economy and leaves a very light carbon footprint.
Arcticold Refrigeration Ltd., located in Saint Antoine, is in the business of producing environmentally friendly, economical and dependable rebuilt refrigeration units for RV and off-grid use.
Arcticold revives refrigeration units in order to make them more efficient and longer lasting, something which is uncommon in the industry. Their warranties are unmatched with a five-year warranty on remanufactured and a lifetime warranty on new ones!
A natural leader who believes in keeping a happy staff, he anchored Arcticold in the rural community of Saint-Antoine, where he created new jobs. Arcticold provides an open-minded and enlightened work environment for his ten employees that centers on investing in employees and offering continuous learning with comprehensive training and mentorship.
Matt is now preparing to hit the American market running with his superior, Canadian-made units. There are over 10 Million RVs in use throughout North America, and with a typical lifecycle for an average refrigerator-cooling unit at seven years. Like Matt says, "Do the math: it adds up to an enormous opportunity for us!"
Arcticold's commitment to the environment sets them apart from most companies. Much of their business involves rebuilding refrigeration-cooling units, which prevents tonnes of metals from needlessly making their way to landfills each year. By 2017 they plan on reducing their carbon footprint by reducing 10,000 tons of CFCs.
This innovative company is also very charitable. They invest ad support Cystic Fibrosis Canada - Research Foundation, the Canadian Breast Cancer Foundation and the David Suzuki Foundation.
Matt was honoured earlier this year as one of the top nine National Finalists of the Business Development Bank of Canada's (BDCs) Young Entrepreneur of the Year.