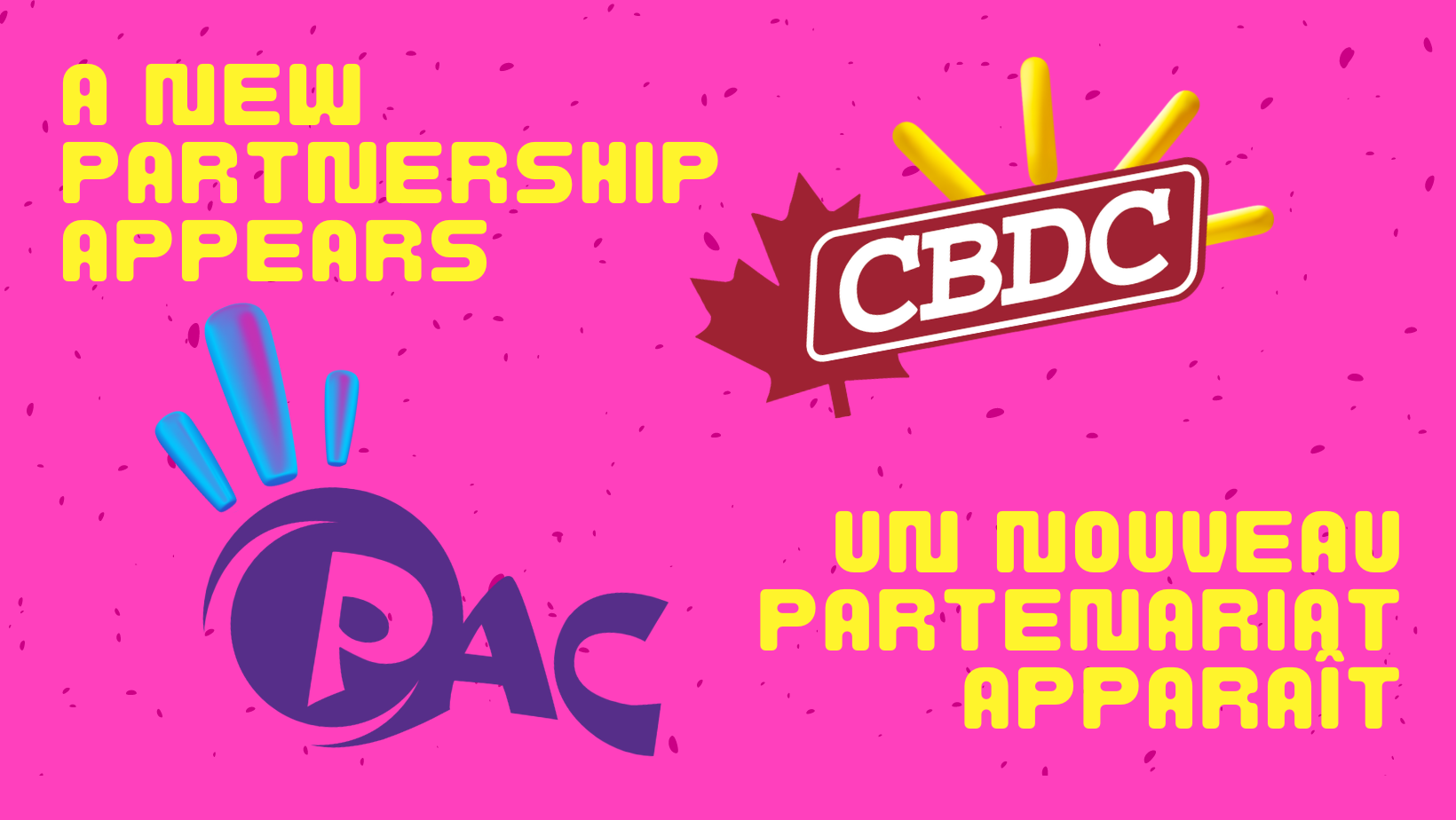 The New Brunswick Association of CBDC signs a collaboration agreement with Place aux compétences
Strengthening the entrepreneurial culture amongst New Brunswick youth is an objective that the Community Business Development Corporations (CBDCs) have expressed for many years now through youth-centred activities across the province. A new collaboration agreement with Place aux compétences (PAC) will allow the New Brunswick Association of CBDCs (NBACBDC) to further support it's CBDC members who are committed to promoting entrepreneurship as a career choice to our youth.
"The NBACBDC is proud to collaborate with PAC, a non-profit community organization, and support their team that navigates schools within the Francophone Schools Districts to focus actions on the entrepreneurial culture and spirit, to both young people and Francophone school workers. CBDCs want to help support future entrepreneurs in reaching their potential and shaping the leaders of our community," says Tania G. Côté, operations manager at the NBACBDC.
Since 2008, PAC acted as a support structure to manage resources and facilitate communication between various stakeholders in the public and private sectors. Through the social commitment of their partners, PAC promote, develop, and manage innovative and creative projects and programs for youth in New Brunswick, ensuring Francophone schools and communities live up to their full potential.
"For several years, the CBDCs of New Brunswick and Place aux compétences have been working for entrepreneurship. We are very happy to be able to join forces to further promotes the entrepreneurial culture among young people in our province," says Suzanne Gagnon, executive director of Place aux compétences.
Partnership Objectives
The objective of this partnership between NBACBDC and PAC is twofold; it will make it possible to: (1) take advantage of each other's strengths by positioning New Brunswick as a place where organizations and businesses can participate and collaborate in the learning experience of Francophone students; and (2) to create meaningful experiential learning opportunities for Francophone students prior to graduation.
Becoming the connection between PAC and the CBDC network, which include ten (10) offices across the province, NBACBDC will increase experiential learning opportunities for students by facilitating access to the network's pool of economic leaders and experienced entrepreneurs from various fields and sectors of activity. Already with many inclusive youth projects, the CBDC network is fertile ground for any students wishing to sprout their business ideas or take part in various discussion panels. This collaboration agreement will help the emergence of new activities and the development of solutions to support our Francophone students.
An Initiative of the New Brunswick Association of CBDCs
This initiative succeeds an agreement between the New Brunswick Association of CBDCs and the Government of New Brunswick Department of Education and Early Childhood Development (EECD). This first agreement aims to position New Brunswick as a place where students and employers have access to learning opportunities through meaningful experiences and new ways of collaborating with each other. As such, the agreement between (EECD) solidifies the link between NBACBDC and the Center of Excellence (COE) for their entrepreneurial component. While the COE is focused on consolidating education partner with our provinces' Anglophone School Districts, the initiative between NBACBDC and PAC provides a more substantial support to the Francophone School Districts throughout the territory.
More information:
Tania G. Côté, Opertations Manager
New Brunswick Association of CBDC
tania.gcote@cbdc.ca