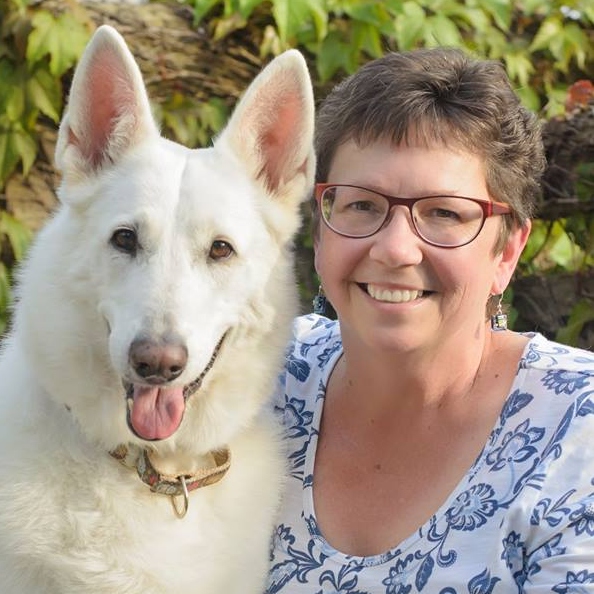 The Barking Lot: Fredericton's Health Food Store for Pets
The Barking Lot, located at 880 Hanwell Road, Fredericton, is primarily a retail pet supply store, specializing in healthier, higher end products for dogs and cats. This innovative business also hosts training classes & seminars and partners with the Fredericton SPCA for fundraising events. The Barking Lot is truly "Fredericton's Health Food Store for Pets."
Born in Fredericton, owner and operator, Heather MacLeod, graduated from UNB with a Bachelor's degree in Education before embarking on an 18-year career in graphic design. She always had an entrepreneurial streak but hadn't planned on going into business as a full-time career. Her life plans changed, when, at the age of 36, she was diagnosed with a life-threatening illness and her perspective took a dramatic shift. Heather re-focused her life and career for something she had a passion for and something that she felt Fredericton needed.
When asked about the philosophy behind her business model, Heather will tell you that, to her, "a dog or cat is not just an animal, but a member of the family and a much loved companion." Her customers tend to be aware of the benefits of higher quality foods and well-made products for themselves and, by extension, for their pets.
In terms of the quality of the food that they carry, the Barking Lot has set the bar higher than any other pet supply store in Fredericton. They were the first business to introduce "alternative" diets for pets such as raw, frozen foods and dehydrated diets and they continue to source out new and innovative products for pets.
When it comes to customer service and knowledgeable of the industry, Heather's team is second to none. According to this passionate entrepreneur, "I love my employees, they are like an extended family to me! Our team members bring their experiences in retail, management, dog training, grooming, and even reiki for pets! We are always mindful of the "lifetime" value of a customer and are interested in building long term relationships, not just sales!"
Working closely with CBDC Southwest, Heather gained the financing and advice needed to realize her passion, and found that attending training sessions through the New Brunswick Association of CBDCs proved to be a rewarding experience. She also received start-up financing through Business New Brunswick's Entrepreneur Loan.
All of these experiences helped lead to Heather earning the Female Entrepreneur of the Year Award from the New Brunswick Association of CBDCs in 2014.
Heather says that the most rewarding aspect of being an entrepreneur is being in charge and having the freedom to make your own decisions. Having said that, Heather also believes that the biggest challenge is trying to "let go" and take time off.
Heather's advice for an aspiring young entrepreneur is to make sure they have done their homework, craft the best business plan possible and really crunch the numbers to make sure that they know what they will be faced in during the first year or two of business; the most challenging time for any new business.