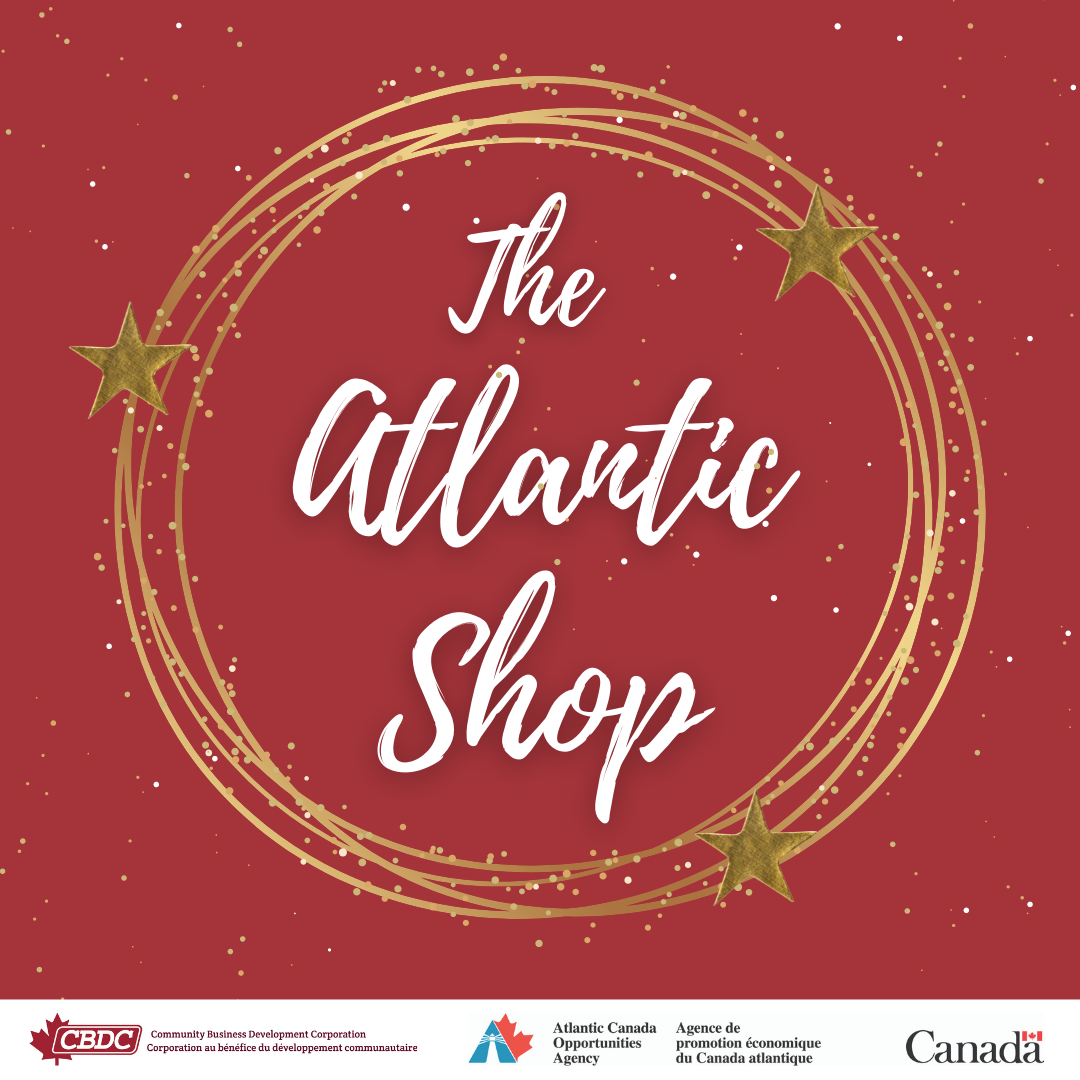 Introducing the Atlantic Shop
Community Business Development Corporations (CBDCs) support small businesses in rural Atlantic Canada, and we're dedicated to their success.  As Atlantic Canada has navigated the COVID-19 pandemic, CBDCs have offered various supports to our small business clients and the rural Atlantic Canada business community.
The newest project of the CBDC network is the Atlantic Shop.  It capitalizes on two important business trends: online shopping and expanding markets.  The Atlantic Shop will be a platform that assists CBDC clients in following these trends.  While shoppers will not purchase products within the Atlantic Shop, they can click on links to access client business pages to finalize purchases.
The Atlantic Shop, at www.atlanticshop.ca, will provide a unique 3D retail experience, offering a wow factor to make online shopping memorable and entertaining.  Shoppers will find select retails from across Atlantic Canada, with featured products ideal for gift giving this holiday season.
The Atlantic Shop is a project of the Atlantic Association through the Atlantic Communications Committee, with the support of the Atlantic Canada Opportunities Agency (ACOA), and who are pleased to make this marketing opportunity free for CBDC clients.  The aim of the Atlantic Shop is to provide participating CBDC clients with another avenue to drive sales, encourage local shopping in Atlantic Canada, and give back to local communities.
For more information please contact:
Shelley Worth
Program Assistant for Marketing & Communications
Atlantic Association of CBDCs
1-902-747-2232