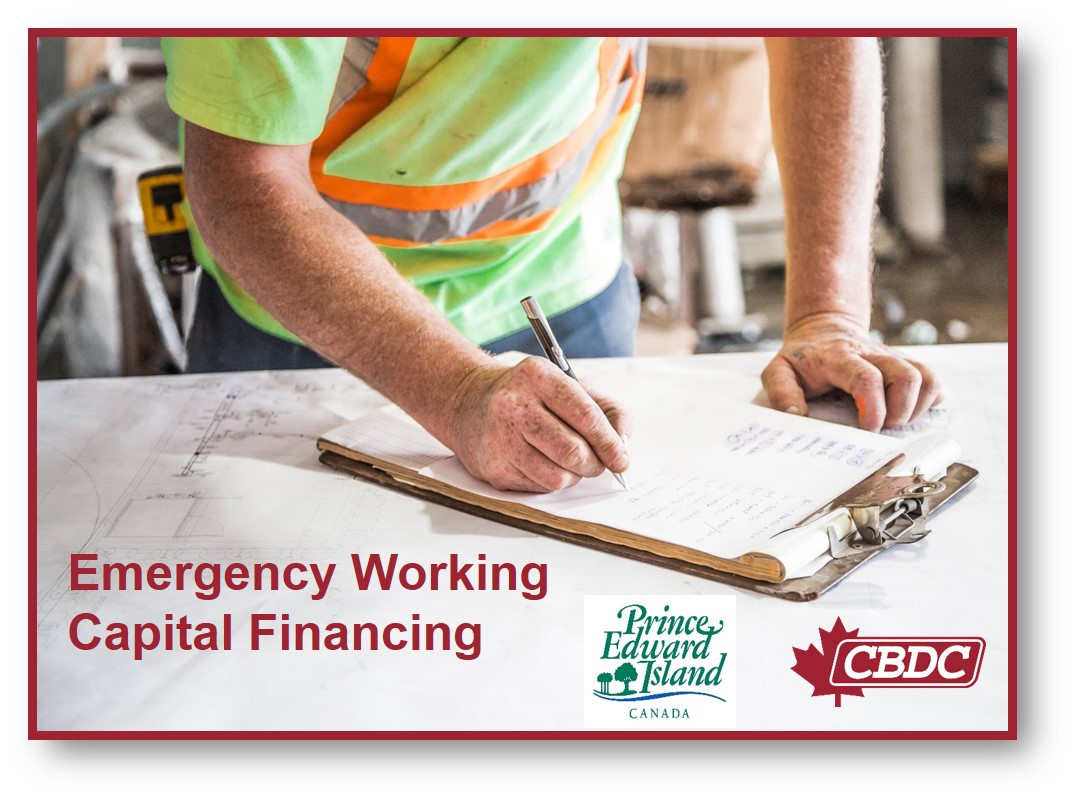 Support to Small Businesses
As Atlantic Canada began to feel in impacts of COVID-19 in March, your community based CBDCs reacted quickly to offer loan deferral and interest suspension to our loan clients for three months, beginning April 1st, 2020. 
We understand that during this difficult time many small business on Prince Edward Island are facing economic hardship and uncertainty.  To help our business community make it through this tough time the Government of Prince Edward Island, working with CBDC, has implemented a working capital loan to help businesses during the pandemic. 
The Emergency Working Capital Loan Program will help provide relief for the impacts our communities are encountering as a result of COVD-19.  Small business owners impacted by the COVID-19 pandemic can apply for a working capital loan of up to $100,000 with a fixed interest rate of 4% per annum to be used to assist with fixed operating costs with principal & interest payments deferred for a minimum of 12 months.   
Like many across the country, and indeed the world, CBDC Staff are working from home, but never doubt that even though you can't see us, we're always here for you, our Prince Edward Island small business community.