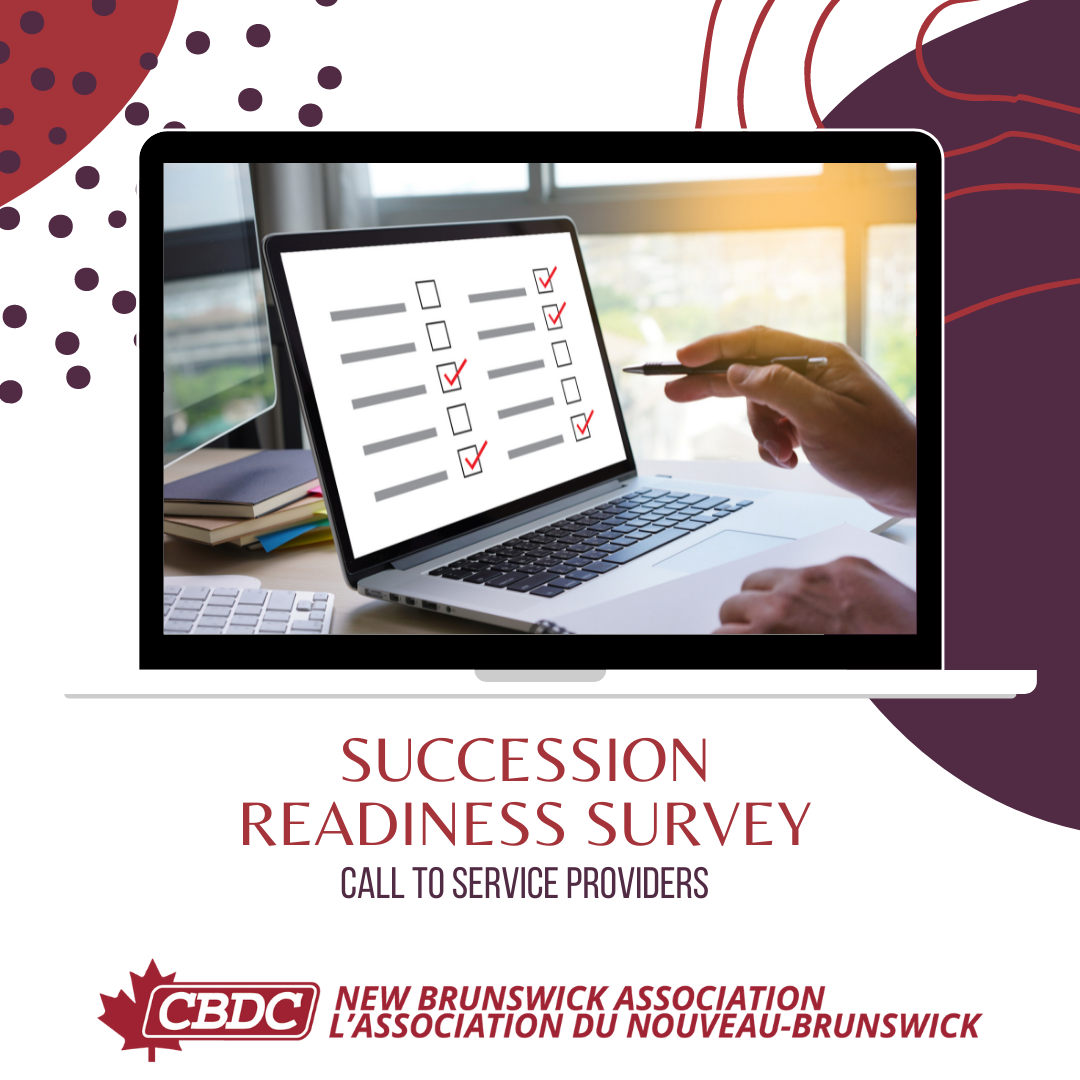 Succession Readiness Initiative
The New Brunswick Association of Community Business Development Corporation (NBACBDC) is leading a Succession Readiness Initiative in partnership with the Atlantic Canadian Opportunities Agency (ACOA), Opportunities New Brunswick (ONB), and other key stakeholders. As part of this initiative, the NBACBDC is conducting a survey to identify organizations who currently offer (or are interested in offering in the future) succession planning services across the province of New Brunswick.
Succession Planning Services are defined as services which assist in the process of either purchasing or selling an existing business. Examples of such services would include accounting or legal services, real estate agents and brokers, and more.
The following survey will take approximately 5 minutes to complete. Survey Link
Please feel free to share the following survey with others in your network to whom this topic may be deemed relevant. We thank you in advance for taking the time to complete this survey.
Please note that any information specified in the survey will be used for internal purposes only. All information will remain confidential.