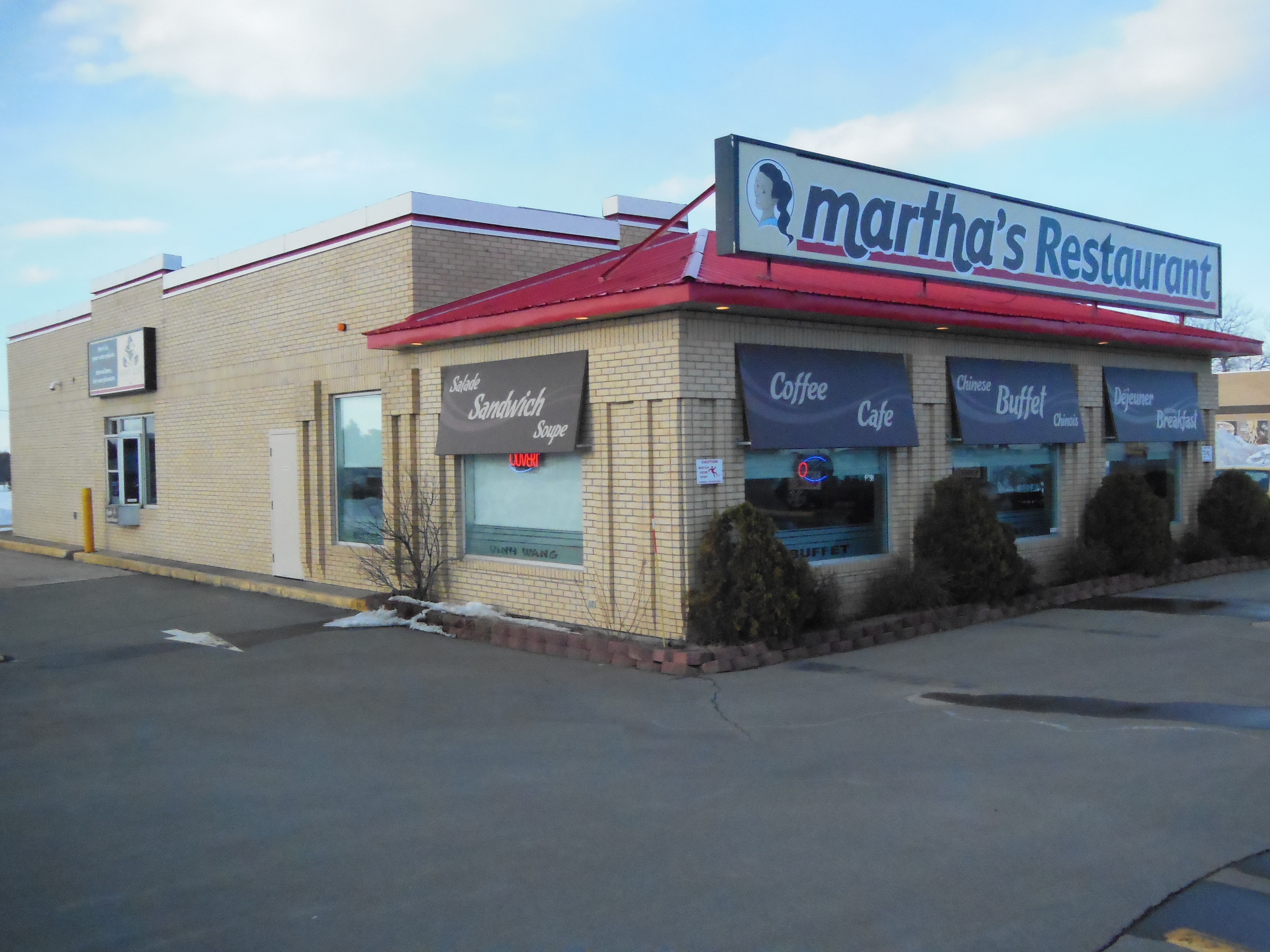 Success Tastes Great
In the case of entrepreneurs Brian and Ayu Pitre, success is literally something you can taste every day at Martha's, their multifaceted restaurant in Shediac, NB.
They purchased what was originally a 65 seat Chinese food restaurant in 2007 when it went up for sale. Ayu has a background in the hospitality industry and since they both loved the town of Shediac from their very first visit back in 1996, the purchase seemed like a logical move for these foodies. In February of 2014 they re-branded under the name of Martha's Restaurant and started making big changes to both the menu and levels of service.
"We wanted to offer a more rounded menu with an emphasis on Canadian home cooking. We started with an espresso coffee bar and café where we serve an all-day breakfast and lunch. We've easily incorporated both themes and feel we're now better servicing the needs of the community. Our drive-through window will re-open shortly offering breakfast and lunch items as well as a specialty coffee menu. We want to give busy people eating their meals on the go another option" says Brian.
For those who may be wondering, Brian and Ayu have re-named the restaurant after their 14 year old daughter, Martha, who is a Maritime fiddler and step-dancing champion. They've decorated the café section in a traditional Atlantic Canada 'Kitchen Party' theme, complete with old fiddles and pictures of Martha with her fellow fiddlers and family. While old time heritage music, both Acadian and Down East styles may not be the norm in most restaurants, you will find them both played here at Maritime Suppers and Kitchen Parties during the summer months. The relaxed atmosphere is accompanied by superb food offerings. Martha won a National Fiddle Championship in Pembroke, Ontario last year and has been invited to compete at the Grand Masters Fiddle Championship in Ottawa this year, but the gifted young lady can still be found serving tables in her restaurant namesake when she's not travelling with her music.
"A very special and unique aspect of Martha's Restaurant is the association we have with the people at Down East Coffee Roasters in Moncton", Brian says enthusiastically. "They provide us with fresh and superior locally roasted coffee beans and have helped considerably in setting up the Espresso Bar and café. They continue to work with us and their experience and expertise have been invaluable. A roasted coffee bean loses half its flavor in about 3 weeks. Many distant factory roasts stretch shelf life from 3 to 6 months. That difference gives our local artisanal roast a more robust and complex coffee flavour. I think this is a good example of one small business helping another and keeping the benefits within our community."
"CBDC Westmorland Albert has been critical in the evolution of our own business. We needed financing for start-up and improvements and they were there. When we needed advice and experienced input, they were there for us too. When we asked for some flexibility, they provided it within the framework of their mandate. Karen and Michel have treated us the way a small business needs and hopes to be treated. They have provided an essential helping hand when we needed it the most and for that we are truly grateful."
One thing is certain and that is the steady stream of loyal patrons who continue to visit Martha's on a regular basis are more than satisfied with the sounds of an upbeat fiddle tune and the superb taste of a meal prepared fresh in their home style kitchen. As is the tradition in our region, the service is always friendly and the food sublime in this restaurant steeped in Maritime culture.
©Marlene Oulton