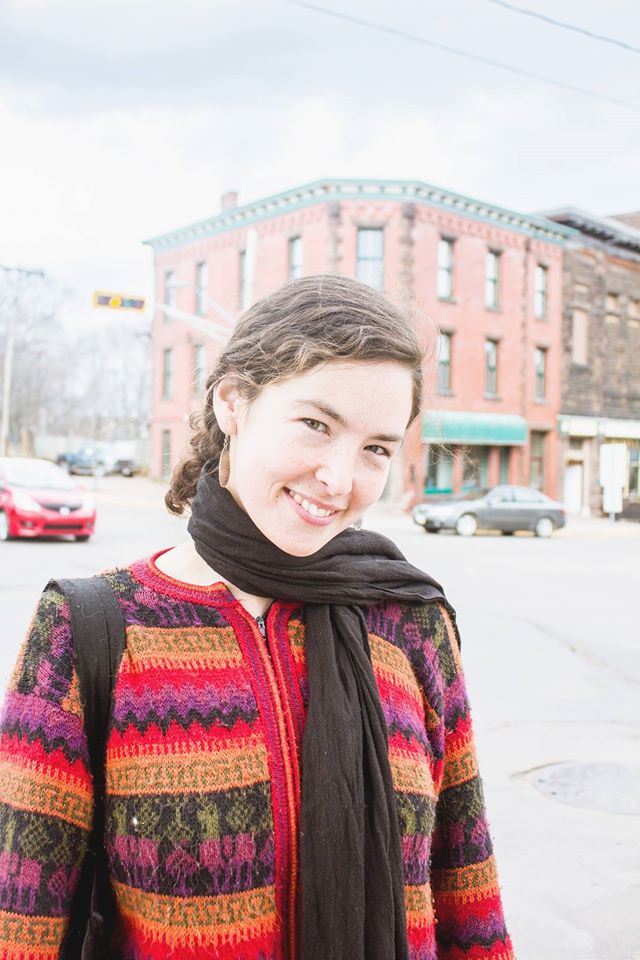 Stretch Your Muscles, Ease Your Mind
Yoga is a practice that has its roots in ancient India, yet has very practical benefits to people here in the Western world. Leanne Laracey, owner of Nava Yoga studio in Sackville, NB, has witnessed the benefits of yoga for many people in her studio. "I'm constantly amazed how much yoga helps people- physically, mentally and emotionally," says Leanne. "Yoga has been shown to help practitioners increase strength and flexibility, sleep better, have a calmer mind and to experience less stress and fewer aches and pains." This is what inspires Leanne's clients to keeping coming back to their next class. 
Leanne has always worked in the field of education. In 2011 she was laid off from her position as an English as a Second Language teacher, due to low student enrollment. This unexpected time-off proved to be the impetus for a personal transformation that allowed her to move from Saint John to Sackville, and to open her own yoga studio. In early 2012, Nava Yoga opened its doors and February of 2018 will mark Nava Yoga's sixth year in business. Leanne is proud to have seen the studio grow to become a vibrant community space.
"At Nava Yoga, my intention is to offer a selection of classes with experienced teachers that are safe, supportive, and accessible to people of all ages. To start practicing yoga, you do not have to be already flexible or fit. Yoga really is for everybody, no matter if you're four or eighty-four! It's just about finding the right class that is a good fit for you!" states Leanne.
Nava Yoga studio is an intimate, inviting space, allowing Leanne and her fellow yoga teachers to connect with each student personally and allowing students to meet one another. "We have a beautiful community of people who come and practice together and I'm grateful to be able to connect with people in the Sackville area through something as healing and transformative as yoga!"
"I'm so grateful for all the assistance I've received from the CBDC Westmorland Albert", says Leanne. "They provided me with not only financial assistance through their loan program, but also gave me general start-up information and introduced me to business basics such as accounting. They really made it easier for me to go into business, equipped with what I needed to know as a new entrepreneur."
Nava Yoga offers a varied selection of yoga classes with a number of experienced teachers. Current classes open to the public include: Hatha Yoga, Ashtanga Vinyasa, Yin, Gentle Yoga, Yoga for Men, and Slow, Strong and Steady classes. Private classes and group classes are also available at request.
After all, who doesn't want to learn how to decrease stress and get fit and healthy at the same time?
© Copyright Marlene Oulton
© Photo by Ian Chew