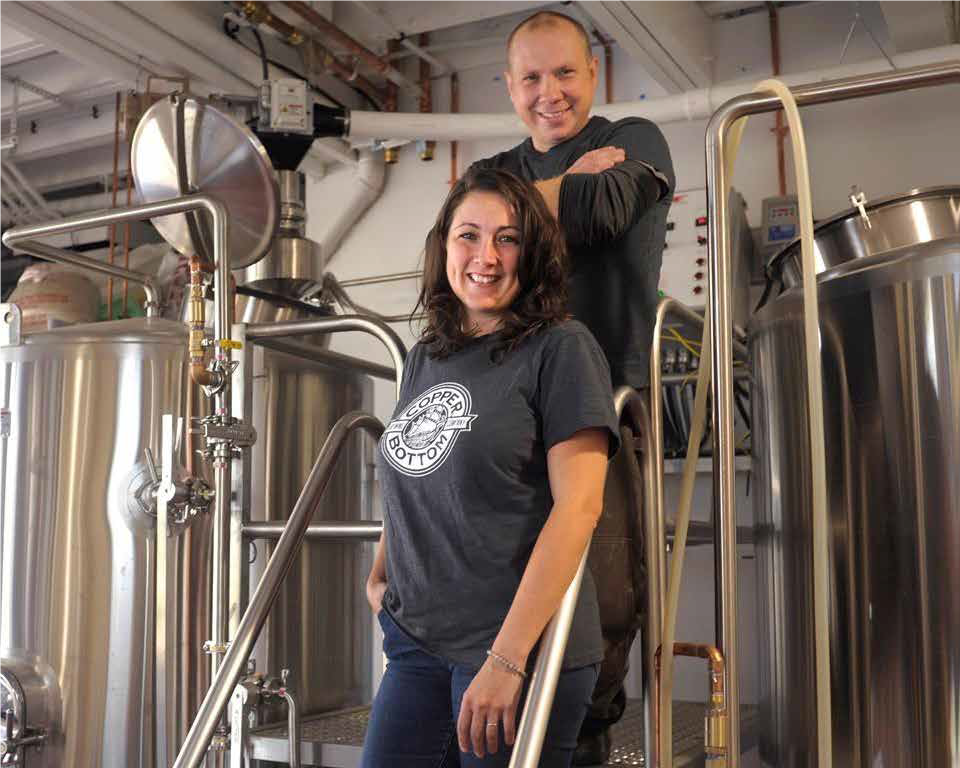 Something Great is Brewing
Copper Bottom Brewing is a craft brewery located in Montague, PEI and owned by husband and wife team Ashley Condon & Ken Spears, both of whom share a passion for craft beer and music that spans more than a decade. While the brewery's primary focus is producing exceptional craft beer, they have also strived to create memorable experiences through their taproom and the various initiatives that take place at the brewery throughout the year.
Since opening its doors to the public in November of 2017, the brewery has grown to employ fourteen full and part-time employees and has since doubled their original production capabilities, with plans for further expansion in late 2023. A variety of Copper Bottom's beer can be found in cans at all PEI Liquor stores, on tap at over forty restaurants across the Island, and at select bars in Nova Scotia and New Brunswick. 
Copper Bottom Brewing attributes much of its success to the support they have received from CBDC PEI. Condon & Spears cite that the accessible financial programs and experienced staff have been integral in various parts of the business, whether it be through workshops, information sessions, or the various other resources that are available to small businesses. Notably, the HR support they have received has been instrumental in managing and retaining skilled employees.