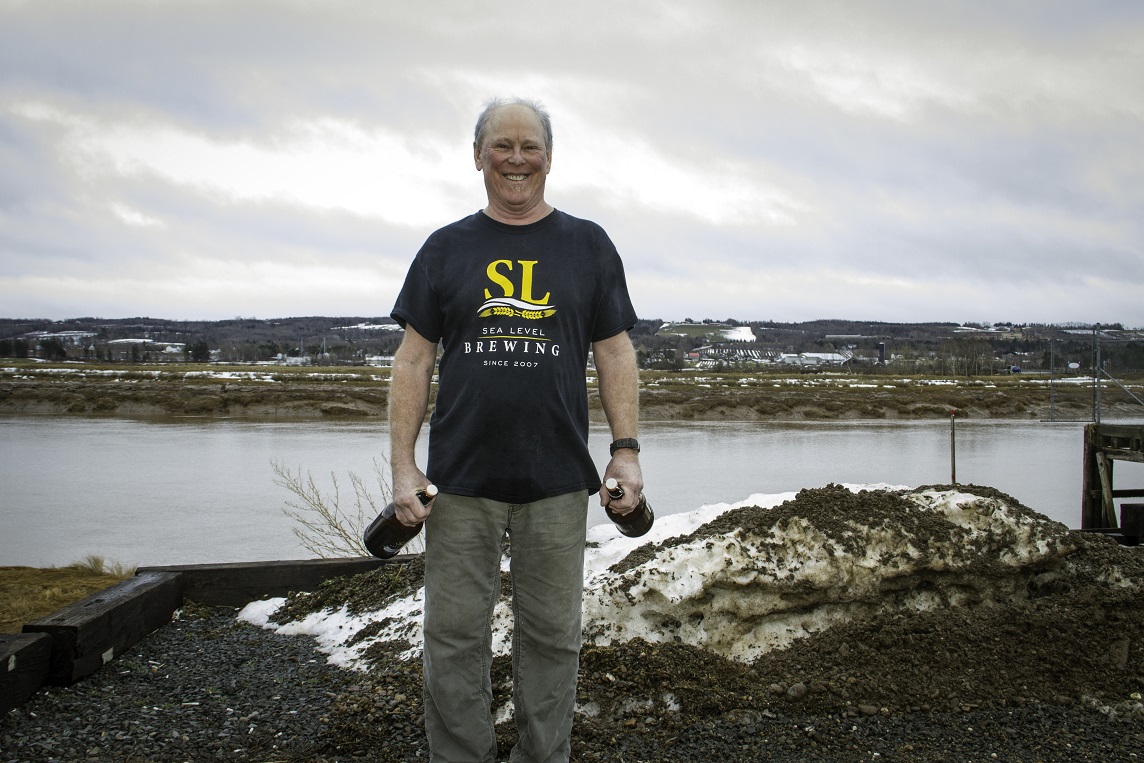 In 2008, award-winning home beer brewer Randy Lawrence decided to turn his hobby into a full time business.
"I turned a hobby into a profession and now it's taking off like wildfire, the craft beer industry," Lawrence said. 
Lawrence's business is called Sea Level Brewing. It's located next to the Port Pub in Port Williams, Nova Scotia. The building, which houses both the pub and microbrewery, is situated along the banks of the Cornwallis River near Wolfville.
When the Port Pub first opened, Lawrence learned the owners were looking for a microbrewery to set up shop in the same building and provide the restaurant with local beer on tap.
At the time, Lawrence was already growing several varieties of hops at his farm for his own home brewing purposes.
"I told them to rent me the space," Lawrence explained. "I'll supply the brewery and I'll make the beer."
"And here we are eight years later."
Lawrence was able set up Sea Level Brewing by applying for financing through the Community Business Development Corporation (CBDC). With the loan, he was able to purchase the equipment he needed to launch a successful microbrewery.
When Lawrence approached CBDC, he appreciated how much support he received from staff to ensure his business succeeded.
"They are more business-oriented. They want to help you," he explained.
"They help you through … business courses and they are very approachable."
Since first opening, Lawrence has doubled the size of the brewing tanks. 
Sea Level Brewing currently employs two full time employees during the summer and one employee during the other seasons.
Before Lawrence launched his craft beer business, he was already winning awards for his home brewing talent. When he worked for another Nova Scotia-based brewing company, he won several gold medals for his porter beer recipe.
Lawrence says his beers for Sea Level Brewing are unique because he applies 
his own interpretation on what he thinks a particular beer should taste like whether it's a porter, a bitter or pale ale.
"Everyone has a different interpretation and that is the art of it," he said. "There is an art and science to brewing and the art is coming up with the recipe."
Lawrence's personal preference is his "Blue Heron Bitters." "It is an extra special bitter," he explains, due to the type of hops he uses. He describes the taste as a "hop forward."
Other beers he brews include a pale ale, red beer and a porter.
Lawrence notes that his customers make special trips from Halifax or Wolfville to Sea Level Brewing to buy his beer.
"Give people a good product and they will buy it."