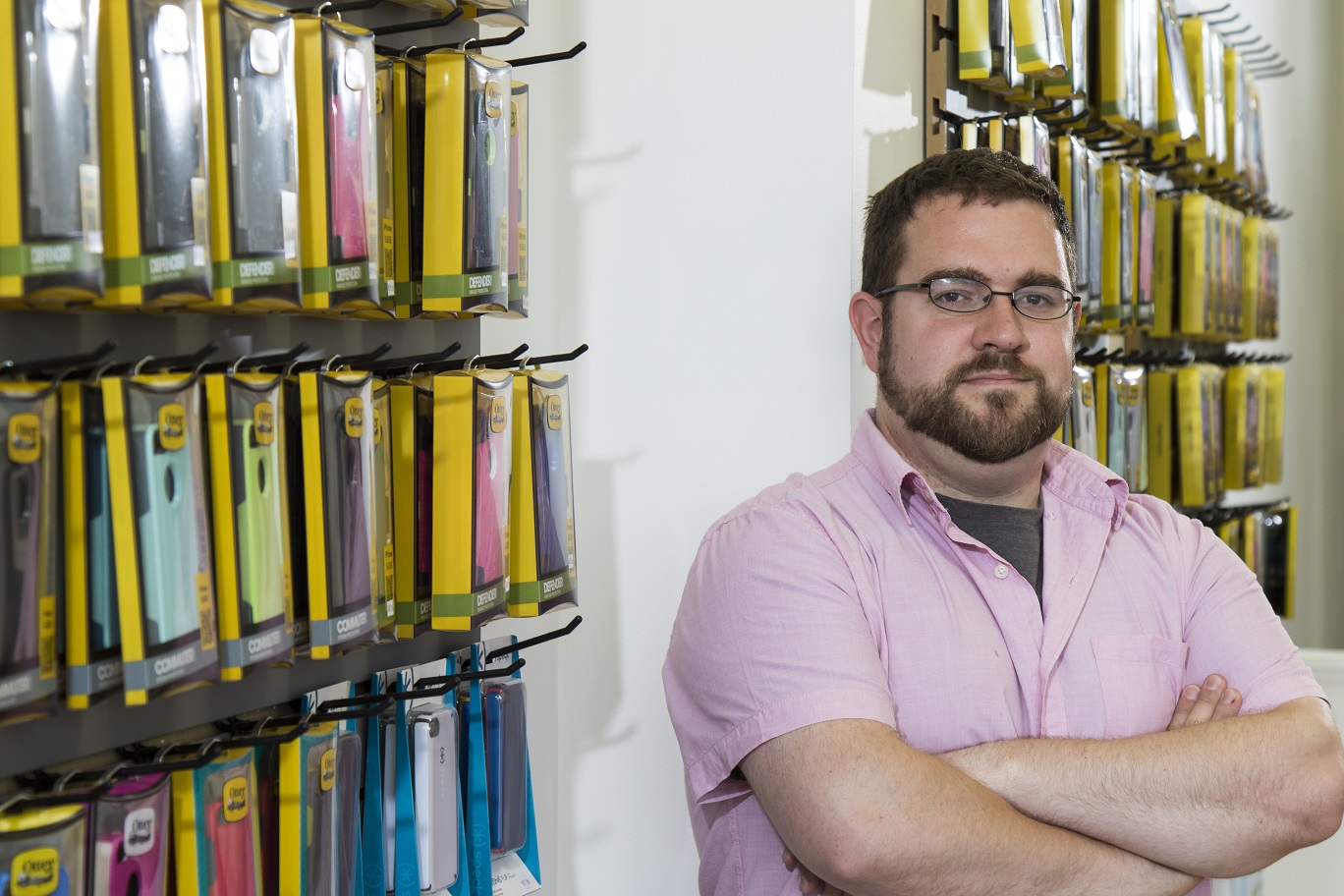 Saving your valuable data one repair at a time
After working in the consumer electronics industry for over 15 years, Stephen Payne decided the timing was right to strike out on his own. In October 2015 he opened Colchester Phone Repair Inc.
Statistically 58% of phones will require an out of warranty repair while they are still under a contract with a phone service; the number one cause for breakage is dropping the phone, the number two cause is the "other" category, and finally water (not including toilet/bath-related accidents, water damage is responsible for taking the lives of 18% of cell phones). Right now about 30 per-cent of smartphone owners have a cracked screen. Motorola studies indicate that 23 percent of those with cracked screens continue to use their phone, even after cutting their finger.
Broken phone stories are a dime a dozen, we all have one or more to tell and we all have a couple of things in common when we break our phone; we want to save our data and we want our phone repaired and back fast! Wisely, Stephen saw an opportunity to use his skills and fill this niche market.
On average Stephen will have your cellular telephone fixed and back to you within thirty minutes and it is very rare for the repair to take more than 24-hours. If it's a quick repair you can sit and relax in comfortable chairs in Stephen's waiting area and watch television while the repair is being made or you can walk a few doors down in the Truro Esplanade and grab a bite to eat.
"I consider every repair an opportunity to build a relationship. It is not about one sale; it is about getting to know my customers and offering a level of service that makes them want to come back. I enjoy working in the Esplanade and seeing my customers stop by a local restaurant while they wait for a repair. With more businesses opening in the area it is good for all of us."
Originally from New Brunswick, Stephen and his wife have made Truro home for the past six years. They have three children all under five and Stephen sees everything he does in the community as an investment in their future and the community as a whole.
To date, over 830 phones have been brought back to life at Colchester Phone Repair, which is ahead of Stephen's original projections.
Colchester Phone Repair has the lowest prices around in the area; you'd have to drive to Halifax or Moncton to find anything comparable.
Stephen says, "Ultimately, I would like to open five shops in various communities in Northern Nova Scotia, but that's a long-term goal. For now I want to grow here in Truro and hopefully social media will help draw people here from New Glasgow and other near-by areas."
Having no previous experience in owning a business, Stephen approached CBDC NOBL, after having been turned down at two traditional banks. CBDC NOBL and the Michelin Development Fund gave him all of the help he needed from funding, to preparing his business plan and guiding him through the process.
"The Michelin Development Plan and CBDC NOBL made it easier than I would ever have hoped to navigate the process of opening my business. Without John Tully (MDF) and the team at NOBL I doubt I would be in business today."