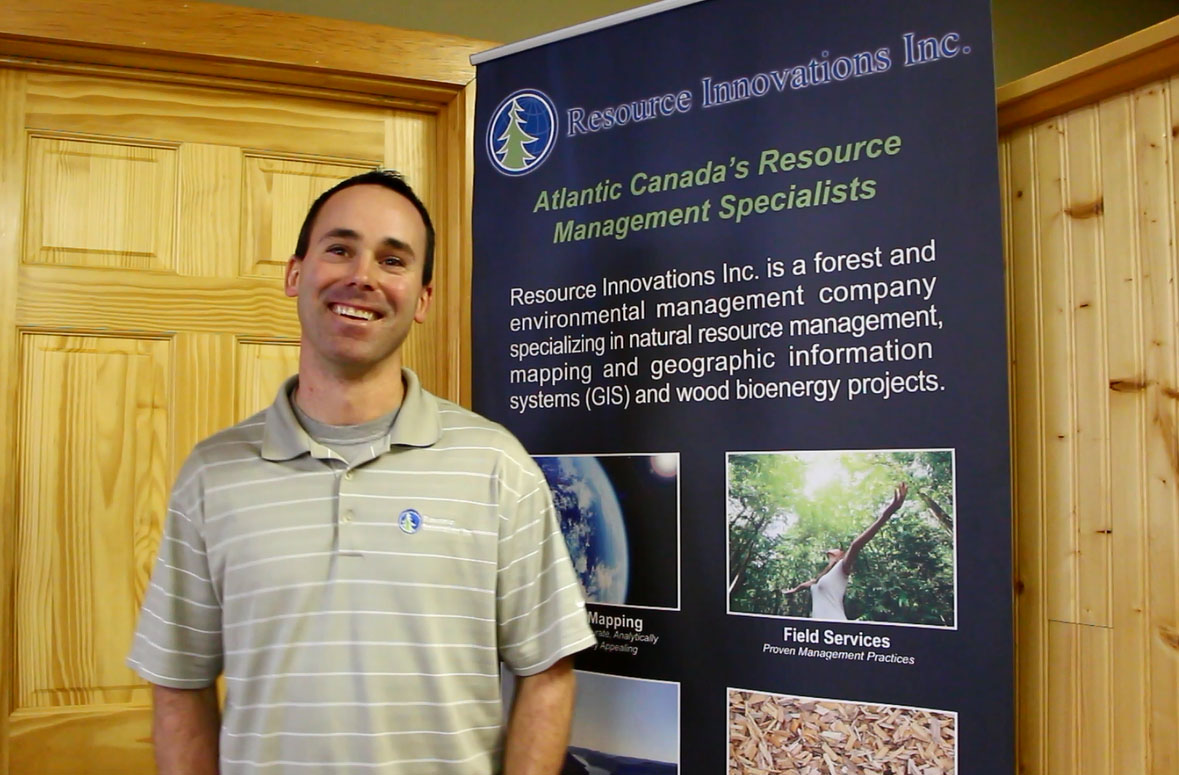 Resource Innovations, Inc.
Resource Innovations, Inc.
Natural resources and environmental needs have become an important part of business operations in Newfoundland and Labrador. Adam Anderson, President and CEO of Resource Innovations, Inc., recognized an opportunity in forest sustainability and environmental stewardship. After attending university and working in forestry, environmental and tourism related fields for a number of years in various locations across Canada, Adam and a colleague decided to bring their talents back to Newfoundland and Labrador.
Resource Innovations Inc. provides services that will help to manage forest ecosystems in a sustainable manner. From GIS & Mapping to Wood Bioenergy Consulting to Forest Management Planning, Resource Innovations Inc. offers an array of services that can help clients to better manage and understand their environmental and forestry projects.
Starting an environmental consulting firm in Corner Brook, where Resource Innovations Inc. is located, was not as difficult as Mark anticipated it would be. The world-wide environmental trends were fitting in with Newfoundland's current and forecasted trends, and with help from various agencies including CBDC Humber, Resource Innovations Inc. was on its way.
Resource Innovations Inc. has done its part to assist its local economy, having trained and employed over 200 season staff in the last seven years and creating 10 full-time positions in the last two. The company is proud of its commitment to provide long-term job opportunities to young professionals with the province of Newfoundland and Labrador, which was a major goal right from the companies inception.
The organization is currently involved in projects as far west as Manitoba and hopes to continue to expand into all Canadian provinces as well as internationally. Mark notes the knowledge and skills that he and the rest of the company have acquired and expanded since the organization's inception and notes, "now it is just a matter of finding the right markets to fit the business in." Resource Innovations Inc. is even planning to expand into international markets within the next two years.