Regional Relief and Recovery Fund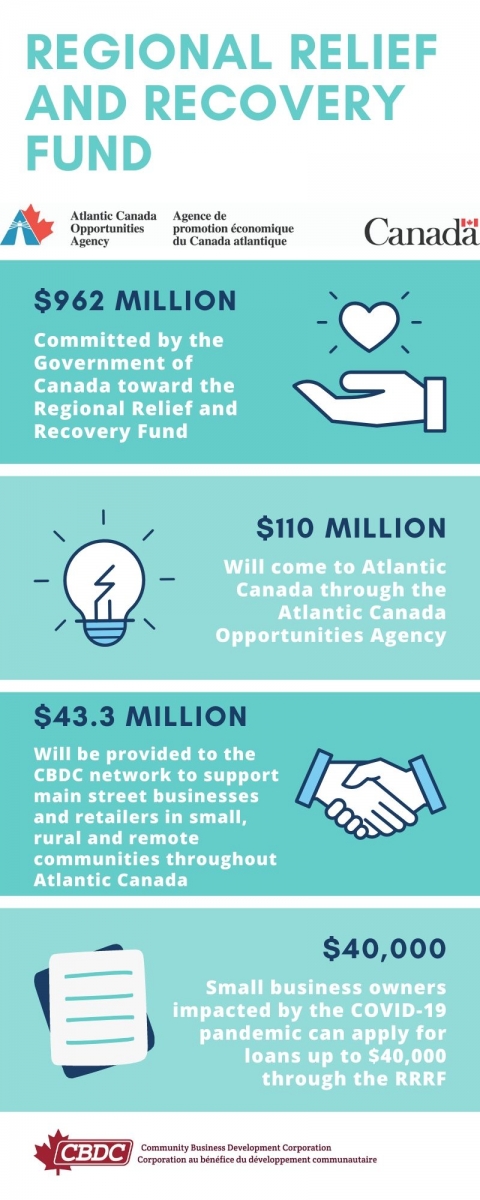 $962 million committed by the Government of Canada for the RRRF.​
$110 million will come to Atlantic Canada through the Atlantic Canada Opportunities Agency.​
$43.3 million to CBDC for main street businesses. ​
Small business owners impacted by the COVID-19 pandemic can apply for loans up to $40,000 through the RRRF.