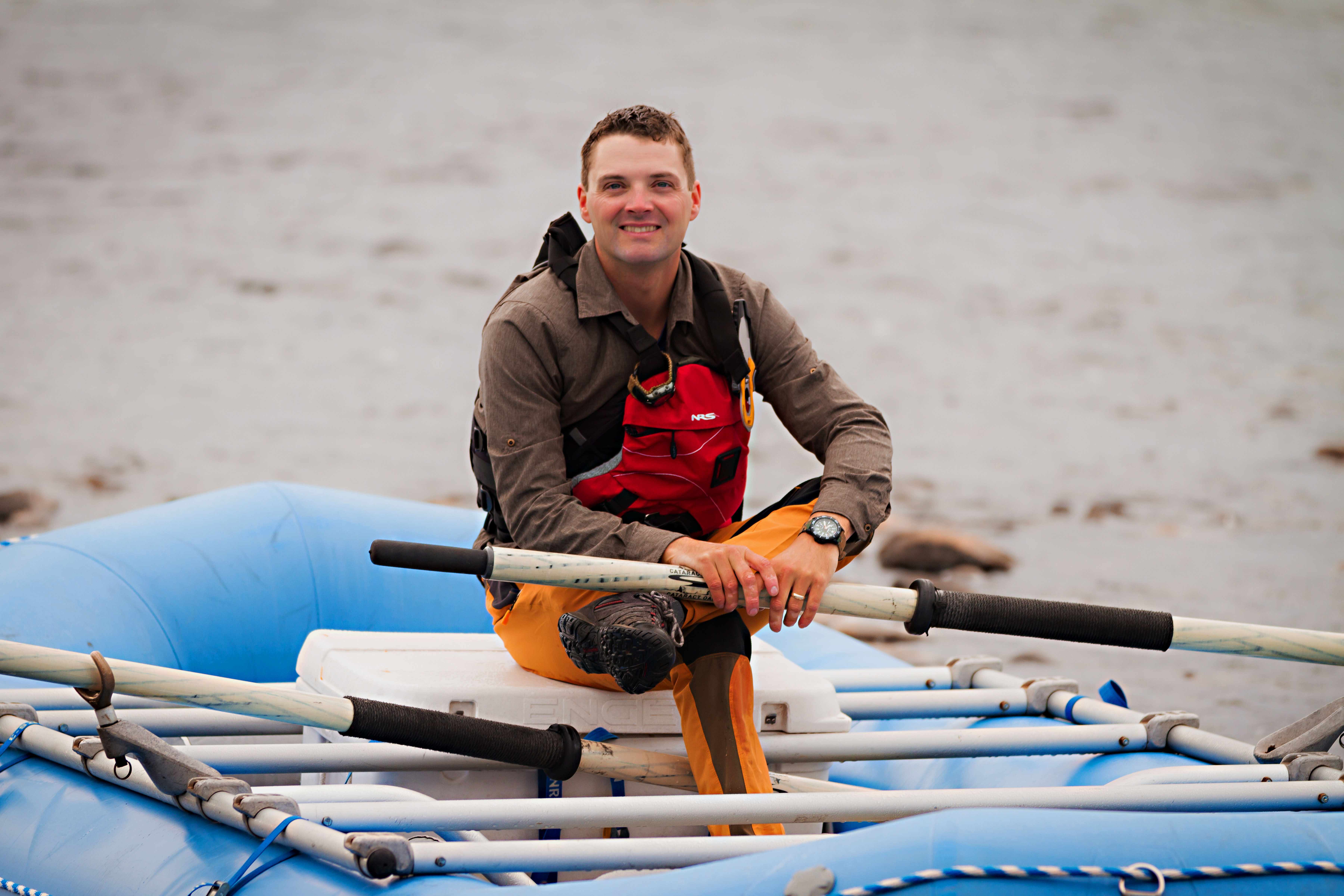 Geoff Orendorff moved to central Newfoundland from Ontario and wasted no time joining the only white water rafting company on the island – Rafting NL. Geoff always knew he wanted to pursue a career in outdoor tourism. In his 20's he started a non-profit company offering trips around Ontario while completing a degree in Ecotourism & another in Business Marketing. After completing his programs he made the move to Newfoundland.
"There were large areas of untraveled wilderness with easy access to and very few companies were online.  I had family who'd recently moved out to Newfoundland and my brother-in-law was hired at Rafting Newfoundland to make an online reservation system.  I was offered a chance to come volunteer and help grow the company.  If it went well, I'd have a job, if not, then at least I was in a great part of the country to start my own company."
It went well.
After his first year at Rafting Newfoundland sales nearly doubled and continued to grow between 5-10% year after year. When previous owners Paul & Joy Rose were looking into retirement options they approached Geoff to take over the business. Geoff says he was grateful for the opportunity to carry the torch and keep the longstanding business moving forward. Rafting NL has been established since 1997 and currently employs 7-9 people seasonally. Not only is he able to provide work for other Newfoundlanders but Geoff is able to do so while loving what he does.
"I get a great deal of personal satisfaction from sharing my passion for the natural playground we live in.  When I can inspire a guest, when I can teach someone a new skill or fact, when I help someone conquer their fears, when I help people live life to its fullest, that's what I love most about owing this business. As to owning a business in general, the best part is the freedom to act on my ideas rather than be limited by the framework of being an employee.  My success is a direct result of how good I am at my job and I don't need to rely on the decisions of some manager above me."
Geoff loves being his own boss and says he was able to be one because of the help he received from the CBDC.  "The loan from the CBDC helped me secure the final purchase.  Without their support wouldn't have been able to own my own company.  They continue to help me network with other businesses and offer learning opportunities to help me continue on my goal to be the best adventure company we can be."
Business Tip from Rafting NL:
"It takes 10 years to become an "overnight success" so whatever it is you choose to do, make sure it's something you love and never get bored of.  Your passion must be strong enough to carry you over every hurdle and obstacle in your way.  I'd also tell people with a passion for their own business to have the mind set of "who will stop me" not "who will give me permission."  If you're looking for someone else to give you permission to do things all the time you'll waste a lot of time looking for validation when you don't need it.  If it's a good idea, the validation will come in the form of growing success and support, and you can't ask for that you have to go out and get it for yourself."
 
Geoff Orendorff is fearless. Will you #BeFearless?