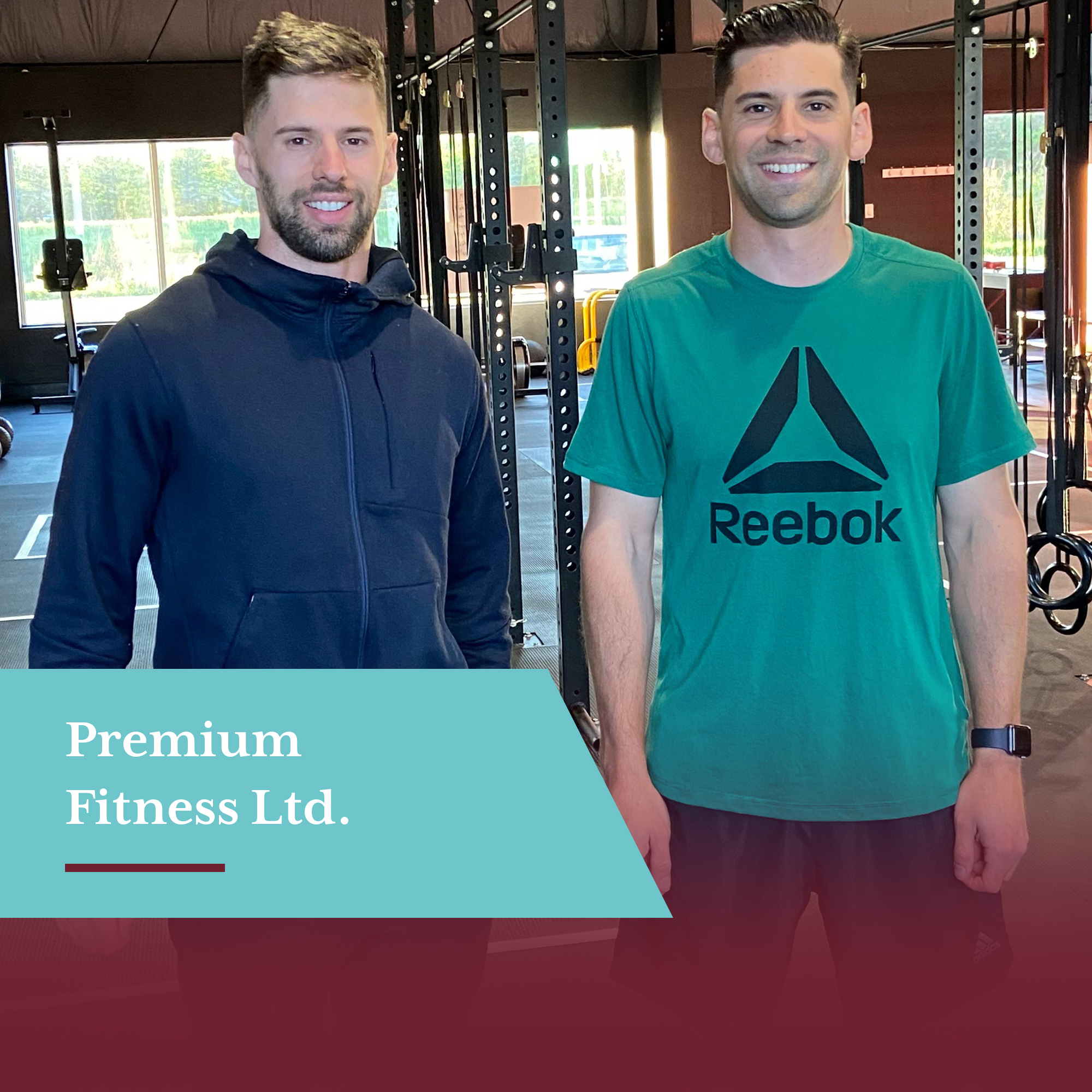 Creating Healthy Bodies & A Healthy Bottom Line
Helping people be fit and healthy has always been the goal for Patrick and Mathieu LeBlanc, brothers and co-owners, as well as their experienced team, of Premium Fitness Ltd., a private gym located in Dieppe, NB. They have independent personal trainers run their own business within their facilities, and offer monthly memberships and single session passes for their functional fitness group training. Combined with group workouts for sports teams, other companies, etc., these offerings comprise the bulk of their monthly revenue. Unfortunately, when Covid-19 hit, Patrick and Mathieu were forced to close the doors of their business with no clear end date in sight.
"We had 2 new trainers scheduled to start doing group training after finishing their course and we were on pace to hit our end of 2020 goals. When people were told to self-isolate and we had to close, we knew there would be some tough times ahead," states Patrick. "Our only source of income was from some of our members who kept paying their membership fees despite the fact they weren't allowed in the gym. We certainly appreciated their support and to show our dedication, we started offering free daily online workouts via Zoom to keep our clients active at home. We also stopped collecting rent from our personal trainers since they had no source of income until other government funding kicked in. Things looked pretty grim."
"After the first two weeks of being shut down went by, we knew it would be some time before we'd be able to re-open. While we had enough money to operate for a couple of months, we started looking for possible loans to help us bridge the downtime until we could be back up and running. Thankfully, that's when the CBDC came through with the Government of New Brunswick Small Business Emergency Working Capital Program. Michel Gallant from the CBDC Westmorland Albert was with us every step of the way and was always available to answer any of our questions. As a small business, it's nice to know that you get treated the same as some of the larger operations in the marketplace."
With the possibility of soon reopening, both Patrick and Mathieu are confident that the new safety measures they've put into place will provide extra peace of mind for their clients. To them, it's even more important that their clients remain as positive and healthy as possible to move forward with their lives in these uncertain times.
©Marlene Oulton 2020