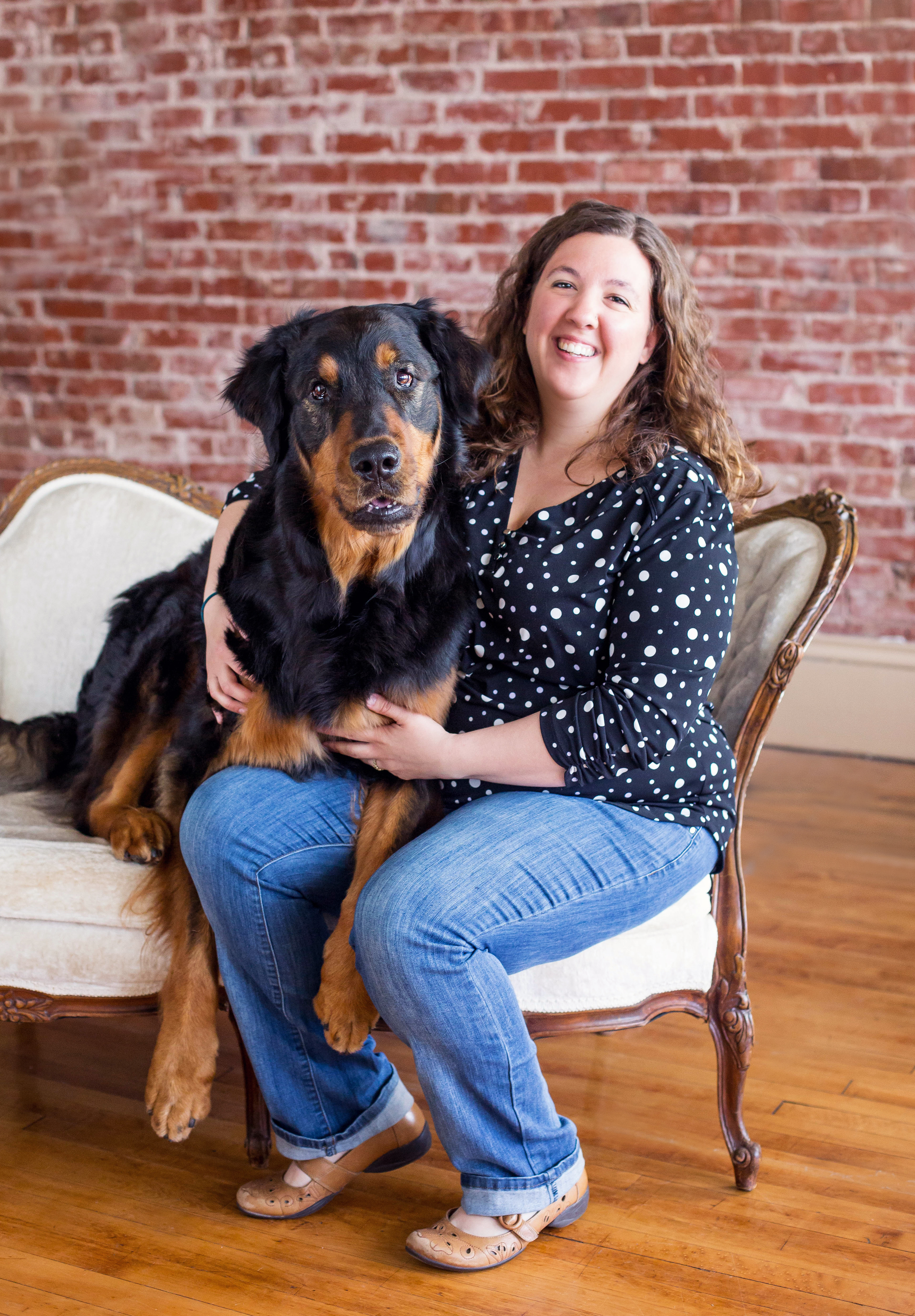 Any dog owner will easily state that a freshly groomed pooch is a pure thing of joy to behold and hold. Danielle Wilson, the happy owner of Sackville Muddy Paws Dog Grooming Studio, can definitely confirm this statement to be true as she sees daily confirmation of the love people have for Fido or Fifi when they pick up their trusty companions from her dog grooming shop after they've spent time being pampered.
Making the transition to dog grooming from working with mainly horses, in March of 2015, Danielle decided that she wanted to start her own business, one that could be operated out of her home. And that's when the idea for Sackville Muddy Paws Dog Grooming came into fruition. "I love being independent and working for and by myself. Having the freedom to take days off as needed is very important to me as I have a two-year-old daughter whom I want to spend extra hours with each day. Combining my love of dogs with the flexibility of being an entrepreneur is a match made in heaven for me", she laughingly states.
Danielle is currently a Certified Intermediate Groomer through the Canadian Professional Pet Stylists (CPPS) which is the only nation-wide dog grooming certifying association in Canada. "I'm working towards my Master Groomer certificate and there currently is only one Master Groomer in New Brunswick. Thankfully, she happens to be a good friend and mentor to me and has given me lots of valuable training tips which I thoroughly appreciate." In order to achieve this status, Danielle will have to take four practical tests and five written ones. She will also be judged on her grooming skills and given scores on her technique. "Continuing education is an important part of my business development strategy", she says. "I also attend as many grooming seminars as I can within the Maritimes to keep up with new developments in proper procedures or a specific style for certain breeds as well as learning what new grooming tools available etc. I want to continue to provide excellent service to my client's as well as ensuring that the dogs in my care have a happy grooming experience."
Danielle is quick to voice her appreciation for the assistance she received from the CBDC. "I really felt supported and knew that any questions I had would be answered by one of the great Project Analysts at the CBDC. It made all the difference in the world during the start-up phase of my business and I am beyond grateful for their help."
If you happen to live in the Memramcook, Shediac, Sackville or Amherst, NS area and have been searching for a groomer who never kennels their dogs (she specializes in a "one-at-a-time" approach to grooming to help keep the stress levels down for the dogs), check out Sackville Muddy Paws Dog Grooming Studio at 366 Main Street, Sackville, NB. For a complete list of services provided by Danielle, you can also view them at www.SackvilleMuddyPaws.ca.
After all, a happy AND clean pooch is a sign of a truly well-loved companion!
© Marlene Oulton