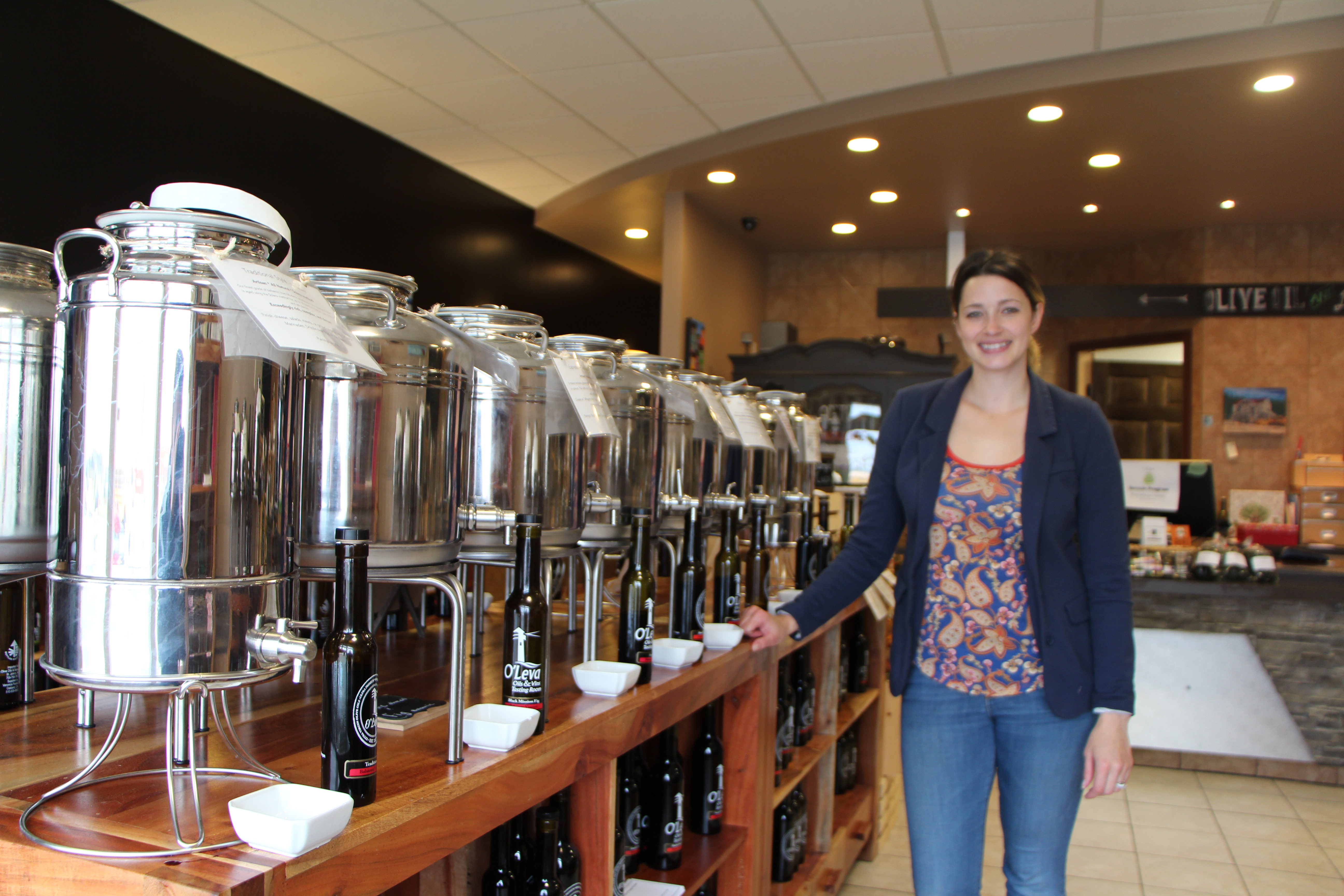 Where did the idea for your business come from?
"The Idea for our store came from my pervious business partner who is a big foodie and from my passion of nutrition and the Mediterranean diet. Jennifer stumbled upon a similar store on a trip and with our combined passion we started O'Leva."
How did you get started with your business?
"Once we had the idea and passion, we researched the best products and how to get started. We went to Metro Business Opportunities to help us with our start-up through one of their young entrepreneur programs and loans."
Why did you choose your location?
"Our location gives us great view and easy access from Torbay Road; we are close to the major shopping area of Stavanger. We are close to the outer ring HYW which is convenient for anyone that does not live in St. John's and travels to the Stavanger shopping area."
What is your favorite part about owning your own business?
" My favourite part about owning my business is I get to share my passion with so many people pretty much every day. I am also a mom and my family is very important to me. Owing my own business gives me the opportunity to be more involved in the lives of my children as they grow."
What is your advice for anyone wanting to go into business?
"You must truly believe/have a passion and enjoy what you are trying to do. Research about your idea and the industry is also a must. And aside from money I feel most importantly you need to be able to invest your time, because no one will every work as hard or share the passion you have for your business more that you."
How did the CBDC help?
"Small business is tough. CBDC helped us make it through a tough run in our 1st year and from that we were able to effectively advertise and spread the word about our business."
What sets you apart from your competitors at the big box stores?
"There are so many reasons that set us aside from any of our competitors and box stores. Our products, both Olive oils and Balsamic vinegars, are sourced from around the world giving our consumers variety and are always of the highest quality. We have a quant show room and offer a unique experience where are consumers are able to speak one-on-one with our knowledgeable staff and sample any of our olive oil and balsamic vinegars for themselves before purchasing."
What is the impact (in your opinion) of buying local?
"There are so many reasons, from less impact on the environment to helping grow and strengthen our local communities. When people buy local the money spent is more likely to be put back into the local economy. I also feel it helps build diversity and give our communities more personality. You most always get a better shopping experience with more passionate and knowledgeable staff."
Thank you Cheryl for sharing you experience, very inspirational!
If you'd like to check out O'Leva you can visit them @ 585 Torbay Rd, St. John's
or
reach them @ 758-7873 or www.oleva.ca