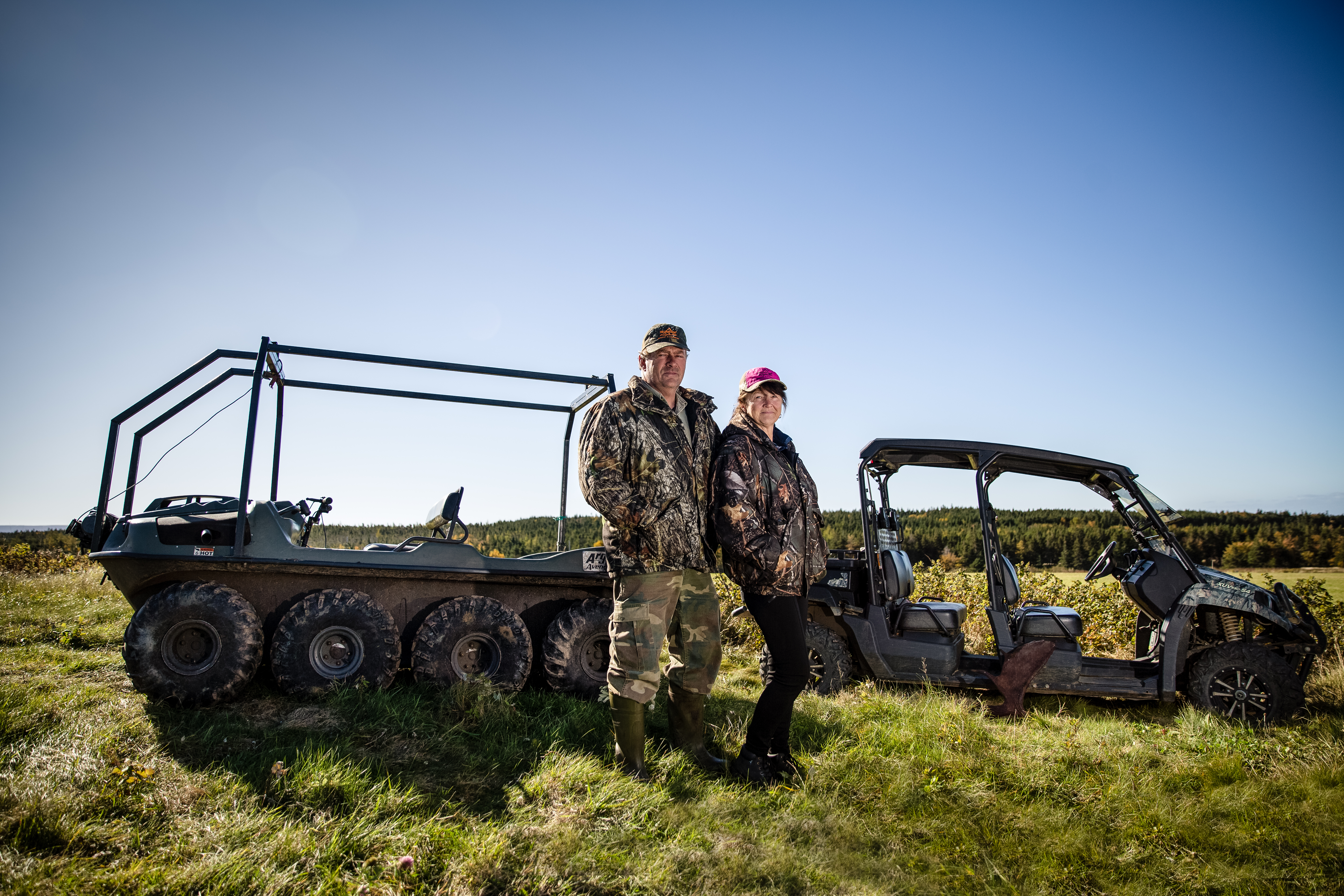 Art & Debbie Ryan run an outfitting business where they give customers the perfect fishing and hunting experience in western Newfoundland. Mountain Top Outfitters has over 43 years of experience with seven hunting and fishing lodges. The lodges include power, running water, and home cooked meals for their guest. What an experience!
Mountain Top Outfitters opened in 1999 and employs 20-30 people seasonally. Art got interested in the business through his father who ran it until he decided to retire. It was at that point that Art bought the business and continued the family tradition. He plans to take his business to the next level and aims to be the number one outfitting business in all of Canada. With a wilderness like we have here in Newfoundland, we can certainly see it in Mountain Tops future.
Art & Debbie say they love doing what they do and getting to decide the limits. They credit the CBDC with helping them achieve their businesses potential. "CBDC has been there to help me every time I need the funding to take my business to the next level. They saved me a lot of years" – Art
Arts advice for new entrepreneurs is "Write down your dreams and goals, focus on them, and go for it. Your dreams and goals will keep you creative, determined, and give you the ability to see the sunshine while you are weathering the storm. These are all assets for making any business work."
Debbie & Art Ryan are fearless. Will you #BeFearless?