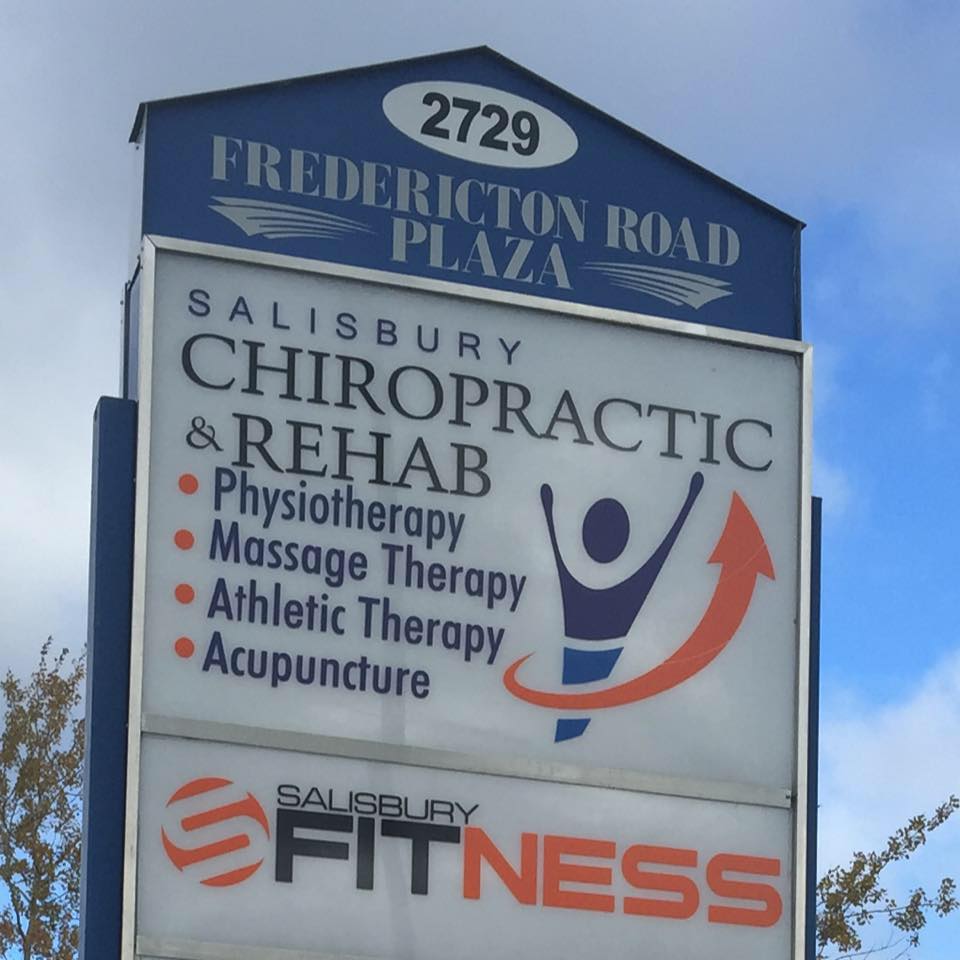 Meet the Salisbury "Pain Relievers"
In June of 2013, Dr. Mike Cochran, (MD, DC, BSc), wanted to supply his community of Salisbury and surrounding area with much needed chiropractic service while at the same time earning an income to support his family while his wife was off on maternity leave. Having worked in a multidisciplinary team rehabilitation field for some time for other companies, Dr. Cochran decided there was no better time to venture out on his own as an entrepreneur. Given the fact that he was attending medical school (full time) to obtain his medical degree in pursuit of a career in orthopaedic surgery, he took a leap of faith and jumped into the business world with both feet.
"As I was enrolled in medical school at Dalhousie University, I had to quickly learn the art of creating a work/life balance," says Dr. Cochran with a grin on his face. "At the time I had a 2 year old son, a 2 week old daughter, and was seeing patients in the late evening hours at the clinic in order to spend some quality time with my family. It truly was a juggling act, but there were many people who were depending on me to provide them with some type of rehabilitation therapy, so I buckled down and managed to keep it open and keep up with my studies."
People often think that seeing a chiropractor is only necessary when a person is recovering from a neck or back related injury. Not so, says Dr. Cochran. Neck and back pain, shoulder, elbow and wrist pain, hip, knee or ankle pain from chronic illnesses can all benefit from treatment at the Salisbury Chiropractic and Rehab/Salisbury Fitness Centre. Even those who suffer from reoccurring headaches, sciatica, plantar fasciitis, or repetitive strain injuries can see a reduction in pain levels through regular deep tissue massage, rehabilitation exercises, and therapeutic modalities such as acupuncture, laser, TENS/IFC, ultrasound and cupping. Of course, sports injuries or rehabilitation after automobile accidents are also treated at the clinic as well.
Dr. Cochran is proud to state that he and his staff have provided field coverage at a variety of sporting events including local high school rugby games, the local Midget AAA hockey team, and he personally has volunteered his expertise at the FIFA 2015 and 2014 Women's World Cup Soccer Championship (medical staff), Canadian Track & Field Championships in 2013 and 2014, as well as many other sporting events. By being selective when hiring his staff (they have the only Fellowship Trained Sports Chiropractor on duty in New Brunswick, Dr. Matt Cochran), ongoing training is a must in order to keep up with the latest technological advancements in treatment protocols.
 "We'd been in existence for two years before I learned about the services of the CBDC Westmorland Albert," states Dr. Cochran. "They provided us with much needed assistance through their various programs, such as getting us trained in the basics of accounting, and most recently, helping us make the transition from renting space to being a building owner. The guidance they gave concerning incorporation was invaluable, and I'm very grateful that they were there when I needed them. I'd encourage any new rural entrepreneur to give the people at the CBDC a call before starting their company."
If you're tired of suffering with sciatica pain or want to speed up recovery and regain your strength after an injury, be sure to check out the experts at Salisbury Chiropractic and Rehab/Salisbury Fitness Centre.
They've literally "got your back!"
©Marlene Oulton 2016