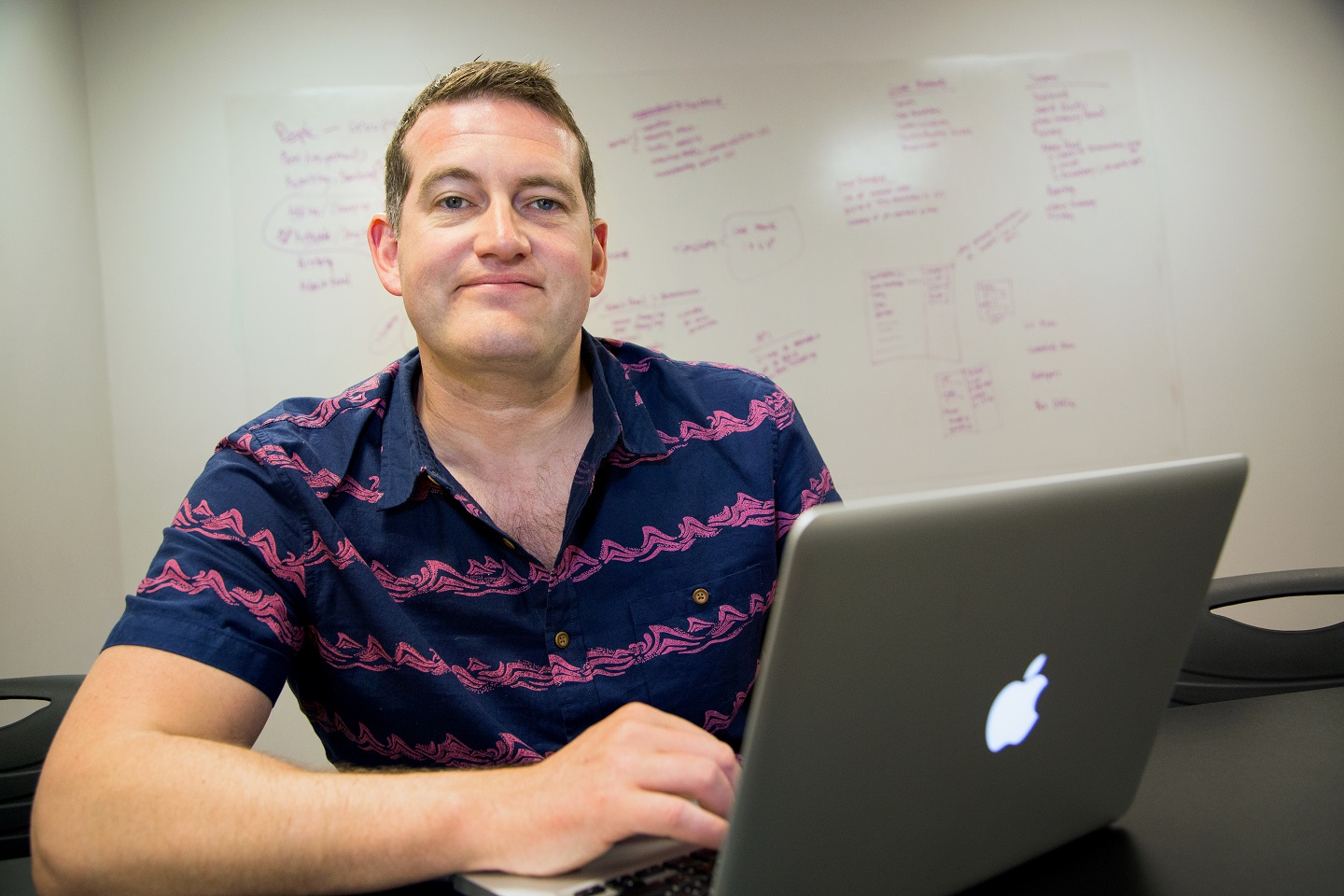 Marcato Digital Solutions
For a new company, the leap from vision to reality is often fraught with difficulty, but an extended hand can help bridge the gap.
Darren Gallop, founder and CEO of Marcato Digital Solutions, says Sydney's CBDC Coastal Business was pivotal during the genesis of his now world-renowned technology company.
Marcato first approached the federal business development agency in 2009.
"Those were really difficult times," said Gallop. "At that very early stage, you have a concept you believe is going to work, but there's no real proof. Until you build a product and start solving problems with that product, you don't really have anything.
"Your business is a dream and an idea at that point."
Gallop said with just a vision, banks won't look at you. They don't know if you can deliver on your idea, or if it will even work.
A $300,000 loan over several years from Coastal Business helped Marcato move from concept to reality.
"At a time when we didn't have any equity, or really any other partners, Coastal came in as a very early investor," said Gallop. "In this type of business, you need to build a product — which costs a lot of money — before you can actually sell a product, so you don't have a revenue for the first few years.
"We wouldn't have been able to continue to build a product without their funding."
The Sydney-based company now employs 18 people, providing web-based management solutions for live music events all over the world, including Coachella, Iceland Airwaves, Eurosonic and Noorderslag. Closer to home, clients include Celtic Colours International Festival.
With two flagship products — Marcato Festival and Marcato Musician — roughly 90 per cent of all revenue is derived from clients outside the Atlantic provinces, including the rest of Canada, the U.S., Europe and Australia.
In addition to critical financial support, Coastal provides business advisers and training in diverse areas such as taxation, first aid, marketing and budgets. Gallop said although he wasn't brand new to the business world, he learned new things and received good advice at each one of training sessions.
"They're mostly built around what you need, not like a university course where there's stuff you don't use," he said. "This is tailored around the needs of someone starting a new business, and they cover all the basics."
Gallop said consistent support over the years means he and other Marcato staff can maintain current skills.
"When I can't attend, it's something we offer to managers and senior employees as opportunities for them to grow," Gallop said. "It's great to have access to that, and it's great that it has continued.
"Coastal Business is very reasonable to work with. They want you to succeed."
With eight years of experience, Gallop said Marcato is already revamping the original platform in response to the needs of festival planners and rapidly changing web developments.
At the same time, the company is geared up for a busy season. Marcato is involved in more than 150 festivals in 20 countries over five continents. Marcato services everything from small festivals, with a couple of thousand attendees, right up to mega-festivals with crowds of 200,000, such as Bumbershoot in Seattle, Osheaga in Montreal, Firefly Music Fest in Delaware, and the Country Music Association's Music Festival and Awards Show in Nashville.
It's safe to say Gallop's vision and concept for Marcato, supported by Coastal Business, has more than come to life.
"It's all pretty exciting," Gallop said.