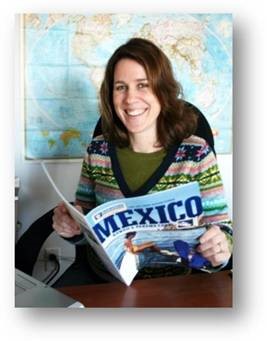 Making Dreams Come True
When Jennifer Atwood was 10 years old, she boarded a plane with her mother enroute to visit relatives in Toronto. She loved every minute, including the plane ride. Little did she know that many years later, she would own a travel business and be arranging dream vacations for people.
Time went on ... Jennifer studied to be a dental assistant, got married and had three boys. When they were three, six and eight years old she was commuting from Woods Harbour to Yarmouth five days a week to her job at a dentist's office. She loved the work, but loathed the time spent on the road. She yearned to have that extra time (almost eight hours a week) with her children. Surely there must be a better way—a way she could work from home, contribute to the family income but have more time with her husband and three young sons.
Serendipity stepped in and Travel Professionals International (TPI) came into view. It was the perfect solution. Now she works from home, booking trips all over the world for business and leisure travelers. "I love being my own boss because I know what I put into it is what I am going to get out of it. I take it very seriously."
Being a travel agent requires discipline and a willingness to go that extra mile. She especially likes the challenge of booking "surprise" trips and she's always digging around looking for special deals for her clients. "That makes my day. It's a great business to be in as I'm selling dreams and making people happy on a regular basis."
But successful businesses all have a starting point. Jennifer credits the CBDC for giving her a huge helping hand through the Self Employment Options Program, which allowed the wannabe entrepreneur to keep her EI benefits while she got her business up and running. "They were also there for me for any questions or concerns I had, always leading me in the right direction without telling me exactly what to do.  They still provide many opportunities on a regular basis to learn about marketing, accounting, networking, and business building seminars."
Although she now has a successful home business, juggling family and work in the same place can be a bit of a challenge. Peak vacation seasons in the travel industry get super hectic so it's not uncommon for her mother and sister to pitch in. "I have a great family that pick up the slack and help my three boys get to all of their after-school activities," she says. As well, Jennifer's husband, Jimmie, took the travel trainer's course and when he's not lobster fishing, he often mans the office in a pinch.
And the friendly staff at CBDC still keeps in touch. When Jennifer started off they visited on a regular basis, providing support and information.  "I would recommend anyone go to the CBDC. They are investing in our community's future and are here to help local businesses grow and prosper. It is a great program!"