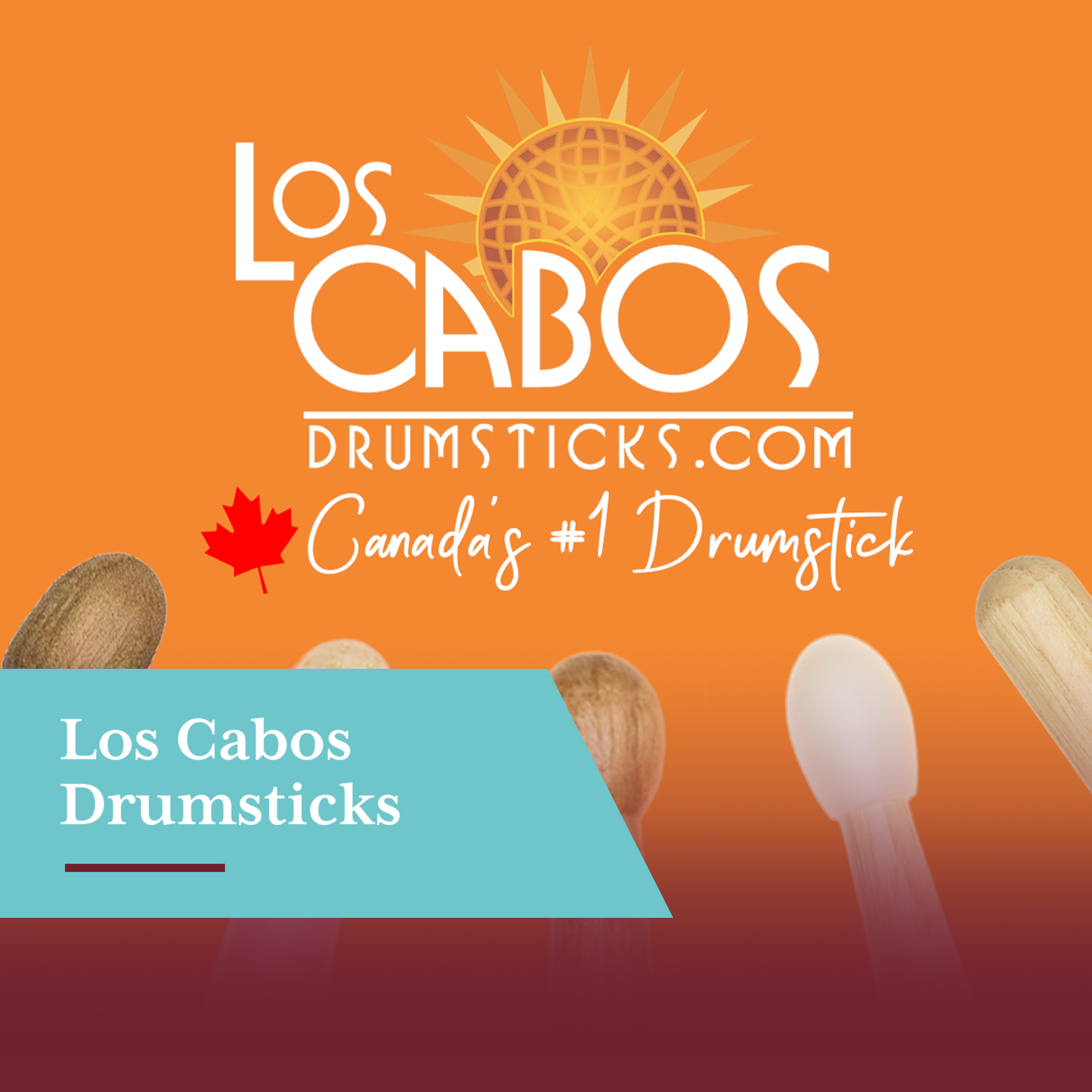 Marching to the Beat of Their Own... Drumsticks
New Brunswick is home to some of the world's largest tree growers and lumber exporters. Drive anywhere and within twenty minutes, you'll be surrounded by many different species of trees and related wood products.
One of New Brunswick's best-kept secrets is a wood processing company based in the town of Hanwell, just outside Fredericton. Ranked among the best in the world, the company's products are distributed to over 21 countries and end up in the hands of thousands of experienced musicians. The company is called Los Cabos Drumsticks (yes, drumsticks!) and it is owned and operated by Larry and Gillian Guay.
"Before COVID-19, we were working constantly. Production was at an all-time high and sales were amazing. We'd set up shop back in 2006 and had generated a solid level of recognition in the music world, thanks to a brand that both novice and seasoned drummers love. Then came the pandemic and our orders from outside Canada came to a screeching halt. Thankfully, we still had some sales within Canada due to online distribution. Unfortunately, layoffs happened immediately and we didn't know if we'd survive," said Larry. "Things looked pretty grim and we were worried that all our hard work to establish ourselves as a leading-edge drumstick supplier would go down the drain."
Larry and Gillian took the opportunity to reassess their business plan, rearrange the factory and improve certain assembly areas to make them more efficient in the hopes that they would be able to reopen after a couple of months of downtime. "The few staff members we were able to keep on were temporarily reassigned to boost our social media image and to show the music industry that we are here for the long haul, despite the grim statistics we keep on hearing. Rearranging our priorities has paid off and we've recently brought back more production staff as things slowly pick up. Keep in mind that the entertainment industry as a whole has suffered a major blow, with almost all concert tours being cancelled for the rest of this year."
Knowing full well that they'd need additional funds to keep them going during those lean months, the Guays turned to their local CBDC to see if there was any type of short-term funding available to tide them over. Luckily, they were advised to apply for a loan under the New Brunswick government's Small Business Emergency Working Capital Program. "This loan came at the perfect time," said Larry. "Our business is truly a family operation as we also employ two of our children and are trying to create a legacy company for them to run in the years ahead. It's reassuring to know that a small local business like ours, with big dreams of continuing to export to other countries, is supported by other hard-working folks like those at the CBDC. To say that we're grateful is an understatement."
Here's hoping that Los Cabos Drumsticks continues to march to the beat of success for many years to come!
©Marlene Oulton 2020