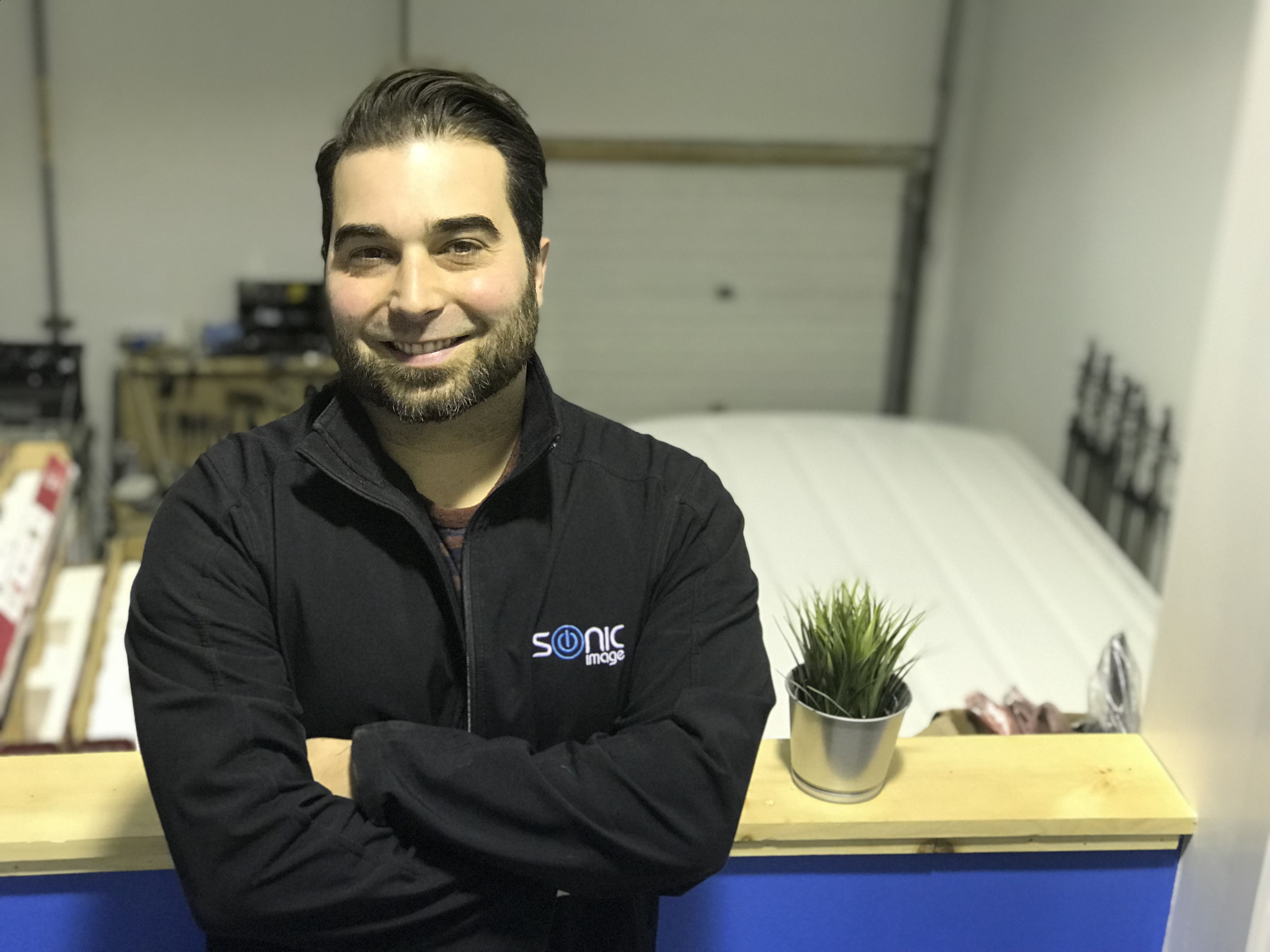 If you're in the business of giving seminars, hosting corporate events or simply having a banquet to celebrate your employee's successes, you most likely want to ensure that you create a memorable experience for your attendees complete with crystal clear sound and stunning visuals. And that's where Derrick Aubie and his company, Sonic Image Inc. of Moncton, NB come into play.
Sonic Image has been providing audio visual equipment rentals and services for corporate events since 2012. If you're looking for screens, projectors, speaker systems, microphones etc., chances are Sonic Image has exactly what you need to make your event a roaring success.
"After being in business for almost six years and working on thousands of different events, we have built a reputation as a company that always delivers a flawless audio/visual experience," states Aubie. "Although the technical aspects of setting up for an event are important, we place an even higher focus on treating our clients how we like to be treated. It's important to my team and I that we build lasting relationships. I feel this is a key component of our success to date.
One aspect that gives Sonic Image an advantage is their ability to offer equipment for Simultaneous Interpretation Services which allows for fully bilingual meetings and events. As New Brunswick is an officially designated bilingual province, the need to have this type of service provides a much needed bonus to important events which serve both English and Francophone peoples.
Yet he is quick to give credit where credit is due. "I have the utmost respect for the folks at CBDC Westmorland Albert. From the very beginning, I felt as if they truly supported my business goals. It's nice to know they're just a call away should I have any additional business questions as time progresses."
Now with a total team of five technicians, 2019 is shaping up to be a banner year for Sonic Image Inc. They're definitely all about creating an experience!
© Marlene Oulton