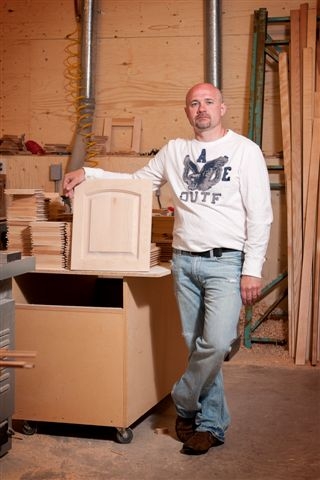 Leaving the Door Open
WoodWorks Cabinet Door and Moulding is a successful business located in Red Harbour, NL. Terry Paddle was an employee with the company for 10 years before deciding to put faith in his vision for the company and become the owner.
Terry plans to grow the manufacturing line of products to incorporate more styles and customer feedback into the design of more cabinet doors.
CBDC Burin Peninsula was active in helping Terry with business succession planning and business counseling. "Running a business takes great commitment so avail of all resources in your area i.e. government agencies, etc.," says Terry.
"Another CBDC Success Story...one with a door to opportunities."