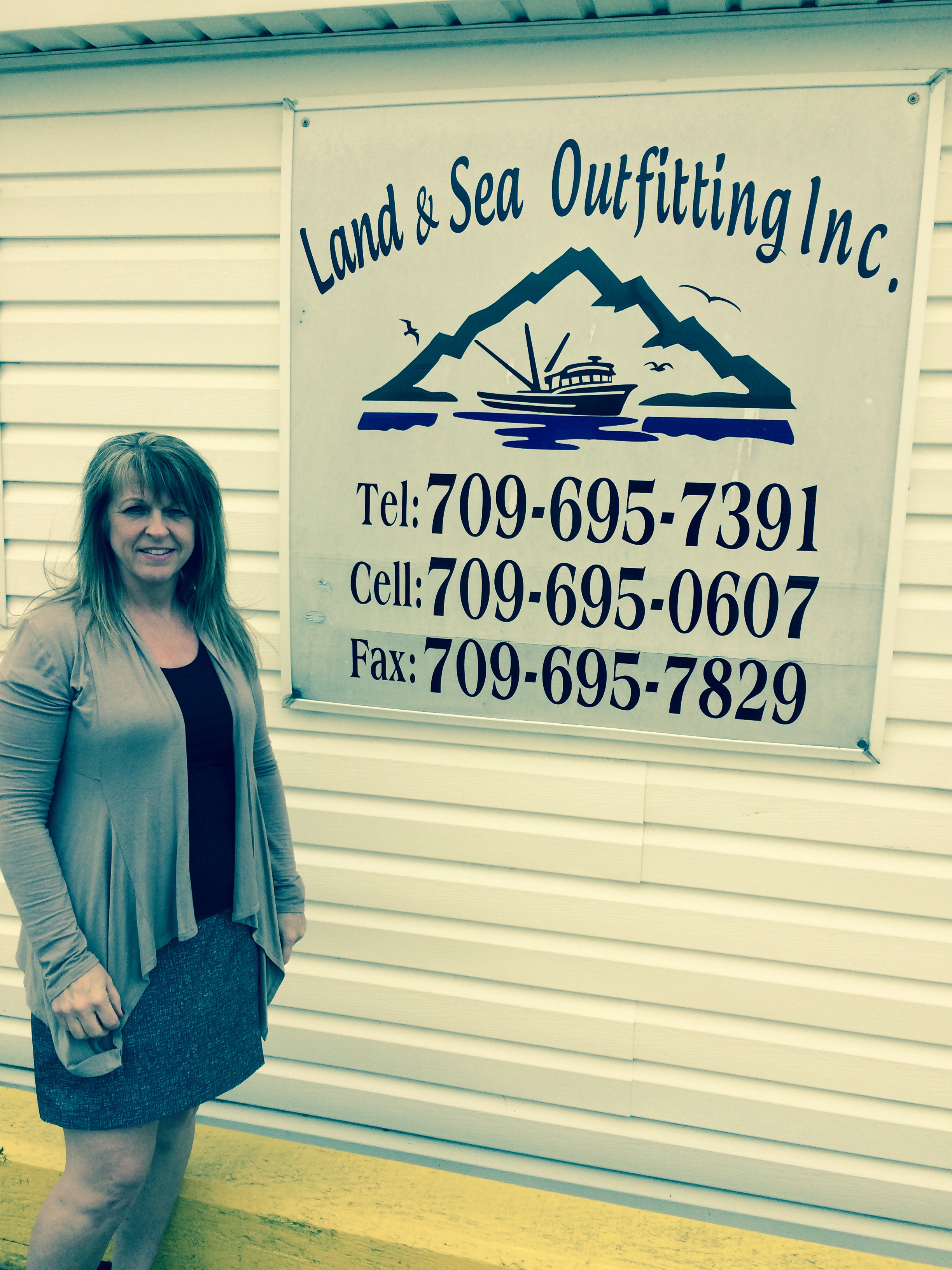 Land and Sea Outfitting Inc.
Land and Sea Outfitting Inc.
13 Marine Drive
PO Box 700
Port Aux Basques, NL A0M 1C0
www.landandseaoutfitting.ca
Land and Sea Outfitting Inc. is a specialty store that caters to people who fish and hunt along the Southwest Coast of Newfoundland and Labrador. Carrying a wide range of inventory, it offers marine equipment and supplies, hunting gear, ammunition, meat spices, safety and general foot wear, hydraulics, catering supplies, custom-made lobster pots and patio lounge chairs.
Owner/Director, Marcheta Warren is pleased to be able to supply and maintain these specialty products for people in the area. She said, "What's most worthwhile is being part of our small, rural community economically and continuing to offer services to the people on the Southwest Coast of Newfoundland and Labrador."
With a General Business Loan and Business Management Skills Training from CBDC Gateway, Marcheta Warren was impressed with the CBDC staff. "They were friendly, helpful, supportive and had a genuine interest in helping me get this business venture off the ground." Descendent from a family of entrepreneurs, she has an "innate sense of venture" that helps her keep her small business alive in the face of online shopping, large-scale businesses and the downsizing of the fishery. Luckily, she also possesses perseverance – an important trait in any niche business. 
"My experience with CBDC was an absolute positive one right from the start of the process. The knowledge and ongoing support they offer is second to none – the very cornerstone of why I was able to become an entrepreneur. I have nothing but the highest regard for their expertise in small business and would highly recommend their service to anyone."