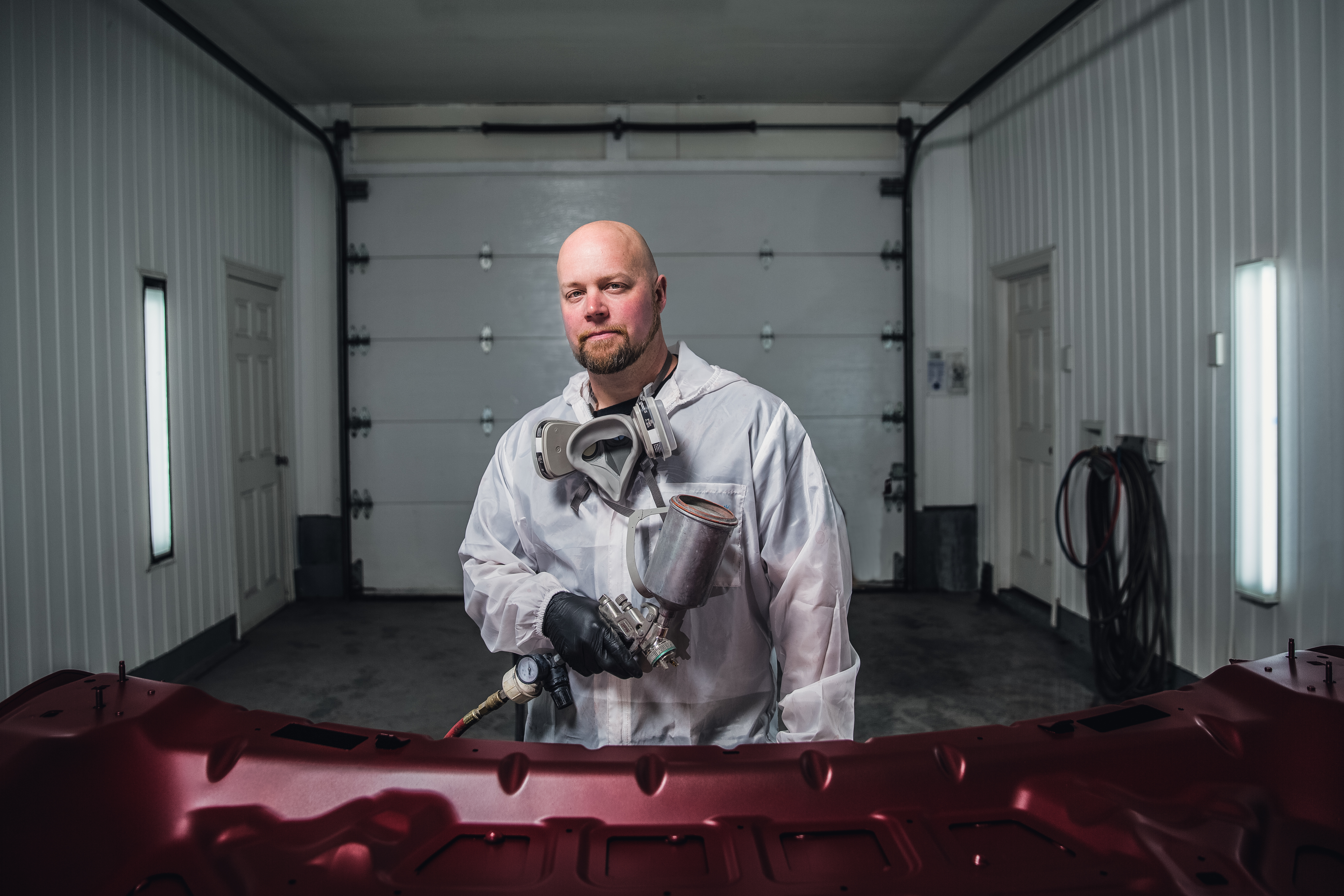 Meet Kris from "Kris' Kustoms", an auto body and custom paint & design shop located in Channel- Port aux Basques on the west coast of Newfoundland. Kris took a general business loan from CBDC and started his home based business in September of 2014. Since then he has grown Kris' Kustoms to have its own location in the town's industrial park. Kris is the owner, operator and an employee of Kris Kustoms but he still manages to hire part time employees from time to time as his business grows. We sat down with Kris to get some insights on the passion that fueled his business journey so far.
"How did you get the idea to start Kris' Kustoms?"
"It started with my love and passion for art, accompanied by my background in the automotive paint/repair industry. So my business ideas came easy! As a teen I had a passion for constructing and painting model cars among many other things, which led me to the automotive industry. So this has been absolutely a part of my life's journey."
"And how did you get started?"
I got started with my business basically as a hobby. I would work in my basement until I felt confident enough to share it with the world and social media. From that point on; I felt it was the path of which I was destined follow and pursue.
"What has been your favorite part of owning your own business?"
"My favorite part of my business has to be the feeling of gratification as well as the ability to do what I love!"
"What was your experience with the CBDC?"
"CBDC has been exceptional! First of all; they truly believed in my ideal. They saw the true passion and persistence which has been the greatest tool for me to achieve! With their flexible loans and continued support on many levels they helped make my goals a reality!"
"Do you have advice for aspiring entrepreneurs?"
"My advice for any entrepreneur would be; do a lot of research for a successful outcome, work extremely hard, be dedicated, and focus on what "YOU" believe in!"
Thank you Kris for hanging out with us and giving us a glimpse into "Kris' Kustoms"
Check them out on Facebook @getcreativekriskustoms or call (709) 695-6889 to learn about Kris' full range of services.