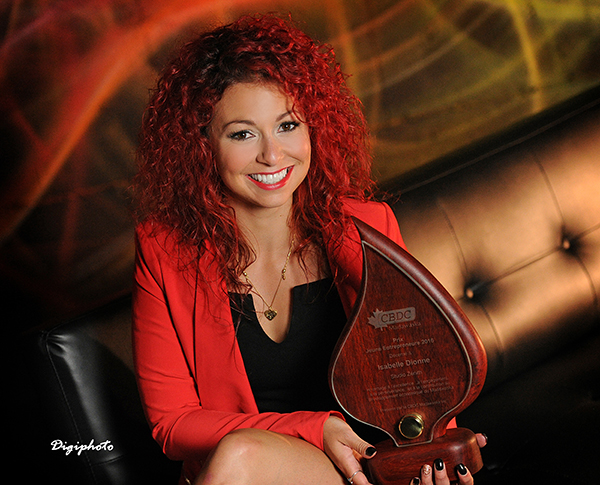 ISABELLE DIONNE - ZÉNITH DANCE STUDIO
Mrs. Dionne received the honours on October 17, 2016 during the Méritas evening, by becoming the recipient of the Young Entrepreneur of the Year Award.
 
Located at 123 Canada Street, in Edmundston, Studio Zénith offers Jazz and Hip Hop dance classes to approximately 450 dancers from the ages of 2 to 77 years old, including young children, people with special needs, adults and seniors from the Edmundston region and Grand Falls. The studio offers recreational and competitive classes. The competitive troupe represents the studio at various provincial and national events.
Each year, internationally renowned professionals come teach Studio Zénith dancers. The dancers spend several hours with each professional. Studio Zénith also makes it a priority to take part in the biggest dance competition in Canada (Hit the Floor).
Attorney by profession, Mrs. Dionne loves the law, but opening a dance studio was her dream. She therefore chose to follow her heart and her passion by founding her own dance studio six years ago.
"I have always had a passion for dance. Through dance, I feel like I can fully express myself. I was always encouraged to open my own dance studio, at the risk of being unpopular. I think my biggest regret would have been to never take that chance," she says.
Isabelle was a young child when she discovered her passion for dancing.
"I would create choreographies, make my brothers dress up in costumes and make them dance. It has always been in my blood," adds Isabelle.
Please visit the Studio Zénith website at www.lestudiozenith.com