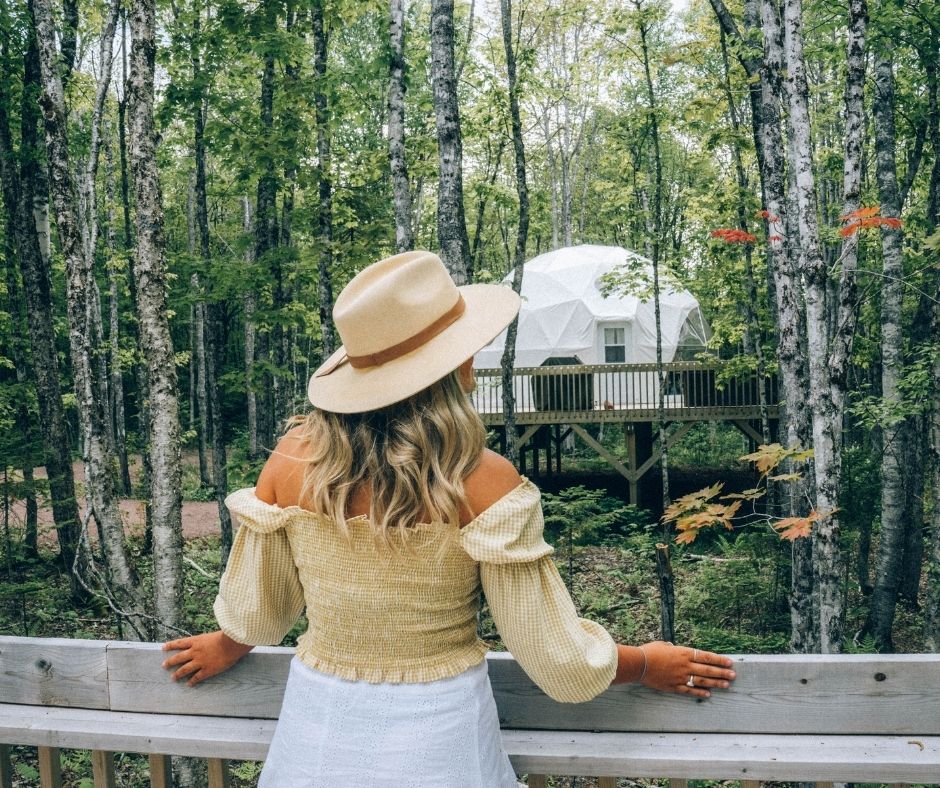 Introducing the Atlantic Business Award of Distinction winners - Treetop Haven
At one with Nature
"Create unforgettable memories around the dinner table. Soak up the starry nights from your outdoor hot tub. Wake up from your restful slumber to the sounds of birds singing. Turn off your phone and be at one with nature." Welcome to Treetop Haven!
Treetop Haven (Treetop) is a unique forest destination for families and couples, located within fifty acres of woods in Mount Tryon, PEI. Their one-of-a-kind accommodations allow a choice between TreePODS and cabins, many equipped with outdoor hot tubs and all fully furnished and modern inside and out. Sheila Arsenault, Owner & Operator of Treetop, describes the five TreePODS as appearing "as if they are hovering among the trees," like "having your own grown-up treehouse with a birds-eye view of nature at its finest." They are a cross between a treehouse and a pod – "in other words, it's a geodesic dome set up in the trees." Two of the TreePODS are open year-round, while three are available from May to October for PEI's peak tourism season.
Sheila opened Treetop as it was her dream to bring her own individual twist to the hospitality sector while following in her family's footsteps of passionate entrepreneurship. She comes from 4 generations of entrepreneurship, and she could feel it "in her blood." In addition to becoming a Red Seal Industrial Electrician, receiving a diploma in Tourism Management, moving across the country (and back), and starting a family, Sheila lives a life of adventure. She has visited over 40 countries herself, staying in everything from hostels to trains to beach huts to cruise ships to luxury hotels. Some of her fondest travel memories come from the distinctive and personalized destinations she stayed in along the way, ultimately inspiring her to launch her own innovative and exclusive retreat. Sheila exudes passion for the extraordinary, which shines throughout her day-to-day activities and informs her strategic planning.
For Sheila and Treetop, having already achieved so much of what she sought out to do in only four short years, the future looks bright. Treetop, with the assistance of CBDC Central PEI and the General Business Loan, has allowed her to maintain a positive family lifestyle while seeing her customers leave with smiles on their faces.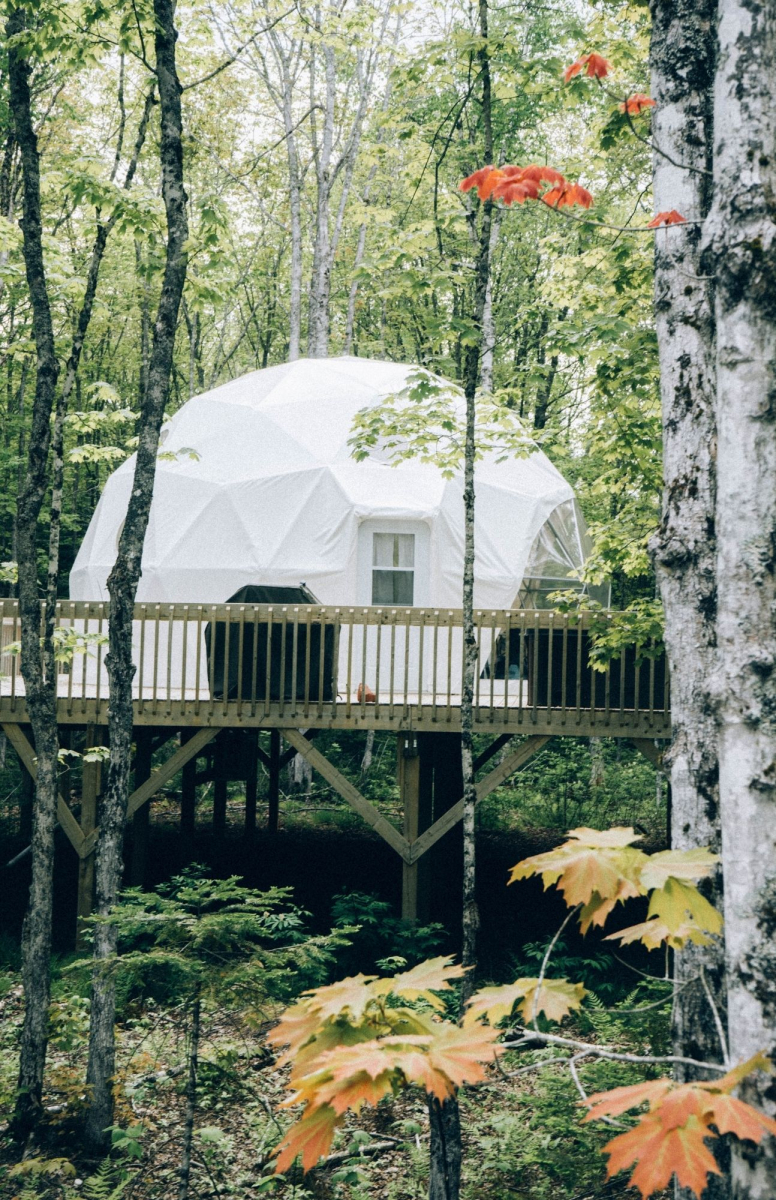 Photos - Janik Robichaud